New Jersey
By: O.L./Sway Buckley
Alton and Akira are the co-owners of Barking with the Badleys.
A Premier dog walking company based in Northern VA.
They are a couple-preneur family where both spouses work in the business and juggle their daily work.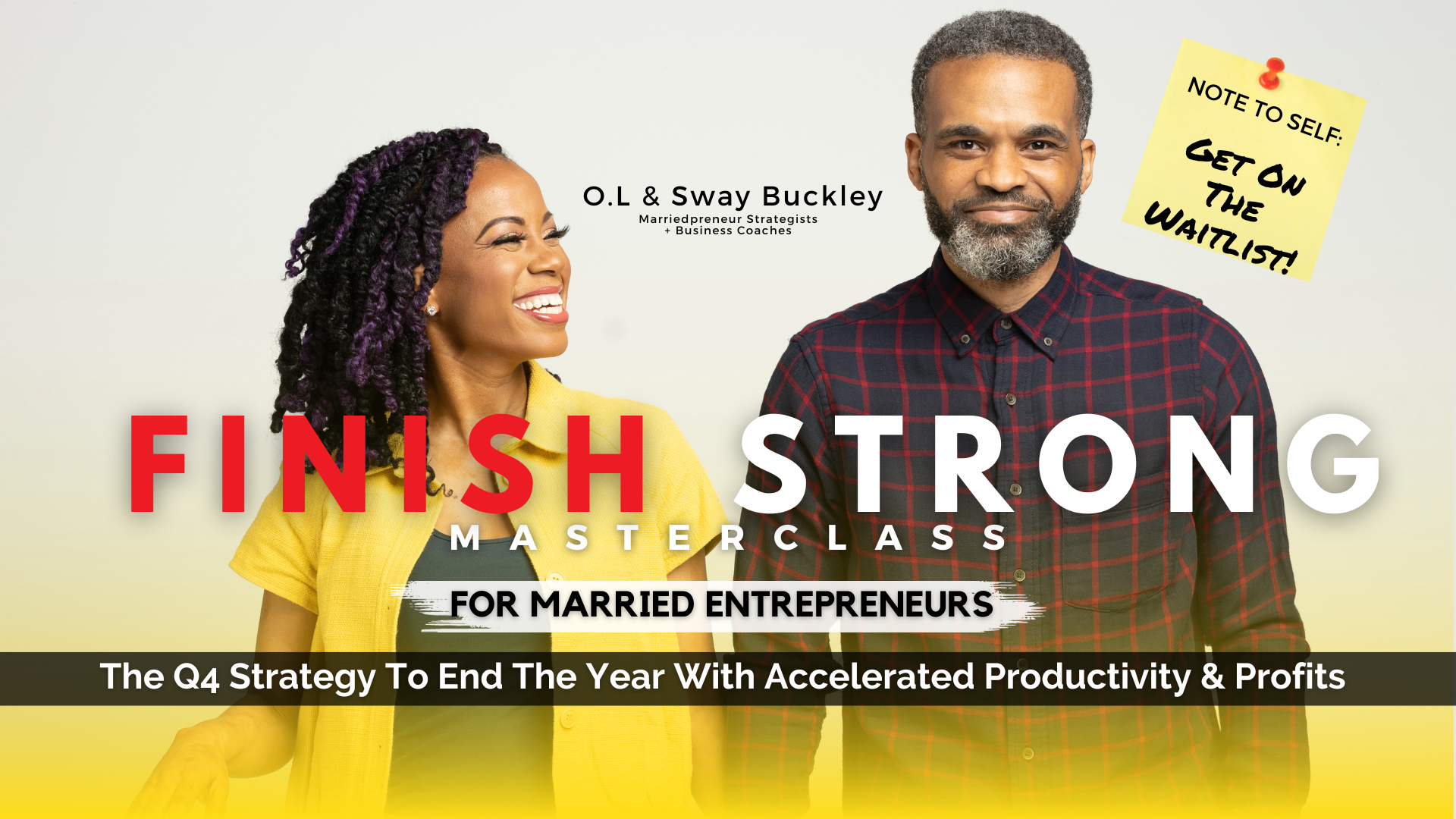 As dog owners, they wanted to ensure all of their clients knew that they'd treat their pups like their own.
Beyond their love-filled dog care services, the BwB team strives to go the extra mile with no-fee perks like post-visit reports (with GPS), pictures/videos during visits, events, "paw patrol" wipe down (upon request), product discounts, and birthday gifts so that your dog feels like royalty (and monthly newsletters for you!).
They are committed to continuous learning in their field, so clients can rest assured that their dog is well taken care of while away. 
They take continuing education pretty seriously as leaders in their field. When they decided to invest in coaching with Marriedpreneur Operating Systems, they already had a rhythm down.
Still, they were ready for a higher-level business system that would support scaling without straining their marriage. 
Since implementing the Marriedpreneur Operating systems in their business, they have streamlined operations, increased their support team, and served their clients at the highest level possible. 
Please take a listen to what they had to say in their video below. 
If you're a marriedpreneur couple seeking to scale like the Bradleys but need a simple strategy on how, join the Q4 Finish Strong Masterclass. Get more info here.  
Here's to living purposefully, powerfully, and profitably in sync, 
O.L. & Sway
O.L. is a former banker turned real estate consultant and entrepreneur. Sway is a former CEO of a staffing firm she started on her dorm room floor to pay for college. Together, they co-own Marriedpreneur Life Consultancy, equipping faith-based married entrepreneur couples with high-level systems to scale (without strain). They're the creators of the Marriedpreneur Operating Systems and the co-hosts of The Marriedprenuer Life Podcast, which was praised as one of Wedding Wire's top relationship podcasts. Learn more at MarriedpreneurLife.com.