Carteret
By: Najla Alexander 
Carteret officials announced that Clean Harbors Cooperative, L.L.C. (Clean Harbors Co-Op), a Borough-based OSRO (Oil Spill Removal Organization) and training facility dedicated to the ports of New York and New Jersey, from Long Island Sound to Raritan Bay supported by the regional oil and power generation industry, is an invaluable asset to the community of Carteret.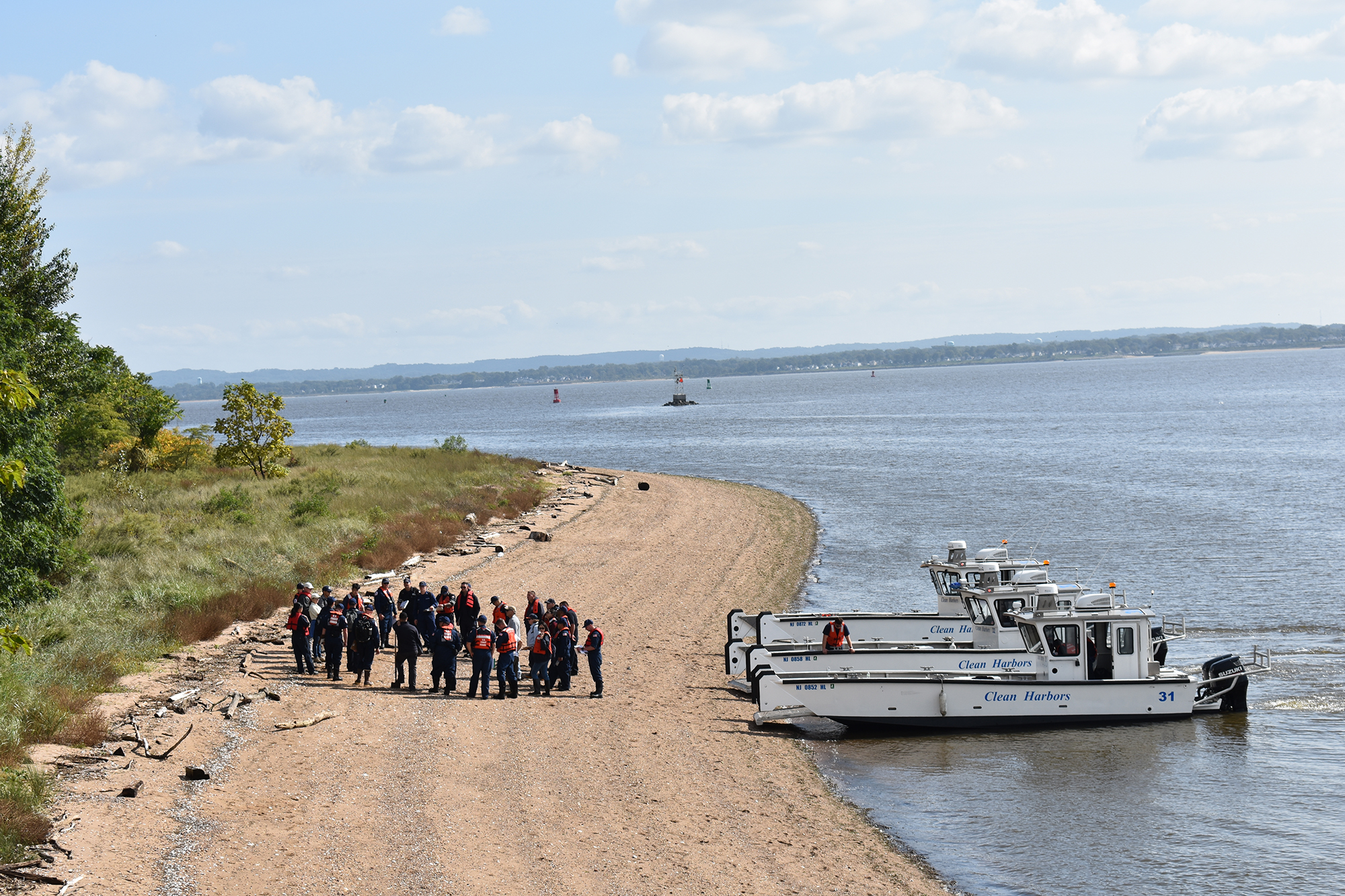 Mayor Daniel J. Reiman said that whether helping local emergency responders contain oil from sinking boats or training them in hazmat response, along with units of the Coast Guard, representatives of the state Department of Environmental Protection and the Middlesex County Hazmat Materials Unit, and hazmat teams of Cooperative members, Clean Harbors Co-Op is a good neighbor.
"Carteret is proud to be the home of Clean Harbors Co-Op and applaud them in the important and dangerous work they do in our waters, as well as surrounding waters," the Mayor said.
"They help to keep our waters safe and clean," Borough Fire Chief Mark Hruska said. "They are a great team on which we can rely."
"Clean Harbors Co-Op's small but mighty team of eight full-time employees is what makes the oil spill response organization effective," said CEO Ben Salerno, a retired Perth Amboy police sergeant.
According to officials, three-quarters of the team has worked for Clean Harbors Co-Op as certified hazmat responders, credentialed Coast Guard-licensed boat captains, and commercially licensed truck drivers possessing various endorsements for over 20 years each.

"That's unheard of in this maritime oil spill response industry," Salerno said.
"Clean Harbors Co-Op takes care of us," added Jameel Pleasant, one of the team's two mechanics with the Cooperative since 2000. "It's a family."
For Office Manager Erin McCarthy, Clean Harbors Co-Op is family, officials stated.
Her father, Dennis J. McCarthy, is the Cooperative's former CEO and a 20-year Coast Guard veteran who supervised the lightering operation of the Exxon Valdez oil spill in 1989 in the Gulf of Alaska, officials say.
"She was raised in it, so her institutional memory is amazing," Salerno said.
"And she has a communications degree, so she's fantastic at creating documents and reports."
Officials said Clean Harbors Co-Op's mechanical data, machinery documentation, and engineering information are stored in the new Dennis J. McCarthy Technical Library.
The library was dedicated to the previous CEO upon his retirement in 2021.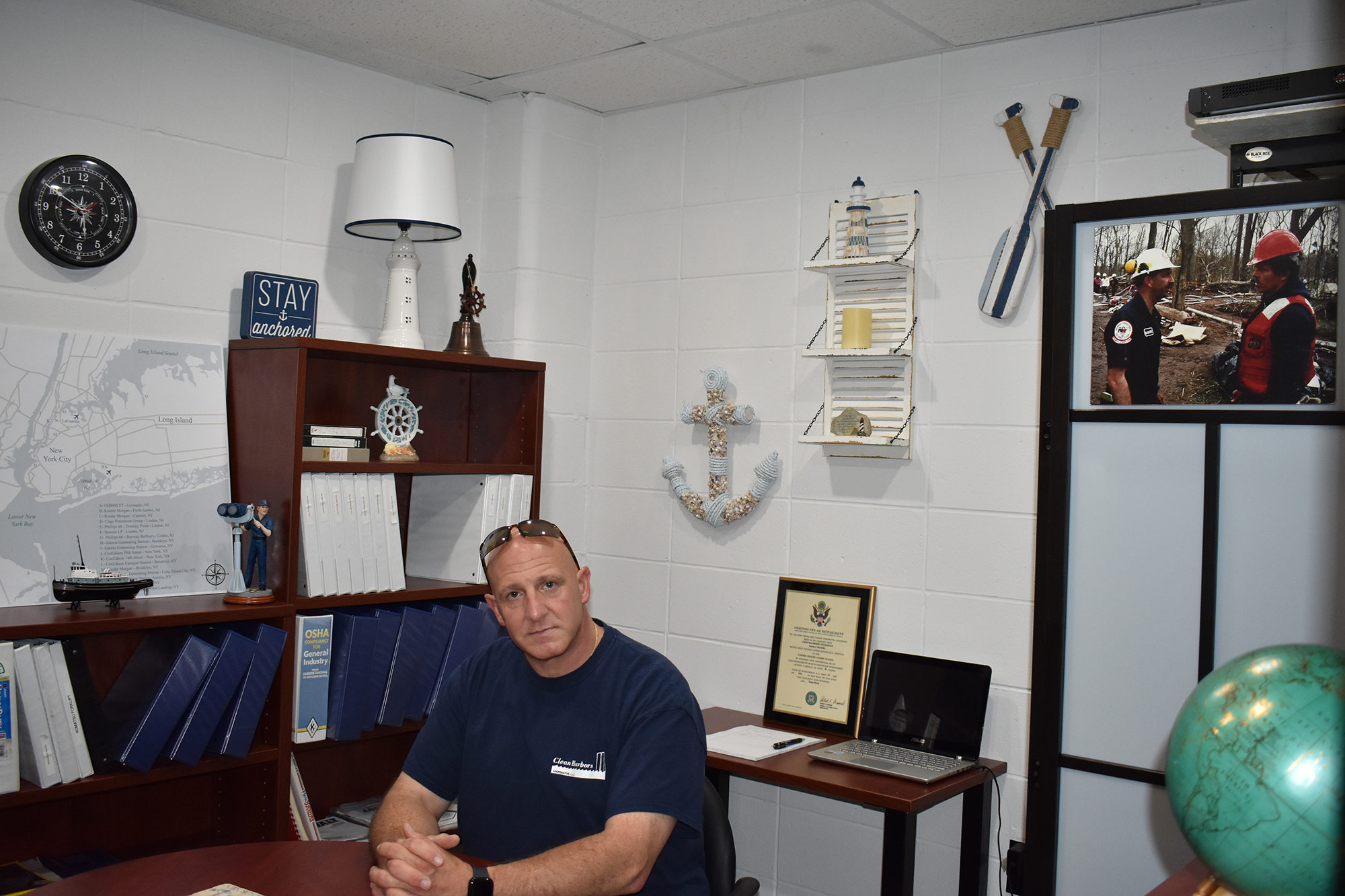 "The Co-Op's library, housing all technical data and reference material in one location, allows for streamlined access when working cases, providing training, or conducting maintenance/repairs on equipment," Salerno said.
"Clean Harbors Co-Op was created in 1977 by the regional oil and power generation industry as a means to deal with spills and other emergencies," Salerno said.
"Considering the multi-layer impact a spill of great magnitude could have on the waterways in the port of NY/NJ, from environmental to financial, the member companies decided to combine resources and hence the formation of Clean Harbors Cooperative."
Clean Harbors Cooperative Board of Directors comprises senior leadership representatives from the various member organizations, according to officials.
Salerno has been CEO since April 2021 and has worked full-time for the cooperative since 2017 and part-time since 2012, officials stated.
"During my law enforcement days, I participated in a post-9/11 port security initiative, Securing the Cities (STC), a tristate endeavor administered by the U.S. Dept. of Homeland Security, Domestic Nuclear Detection Office (DNDO) utilizing state-of-the-art radiological detection equipment in a maritime environment, essentially, seeking out any illicit radiological material and preventing it from reaching our shorelines," said Salerno, who also served as the City of Perth Amboy's deputy Coordinator of Office of Emergency Management.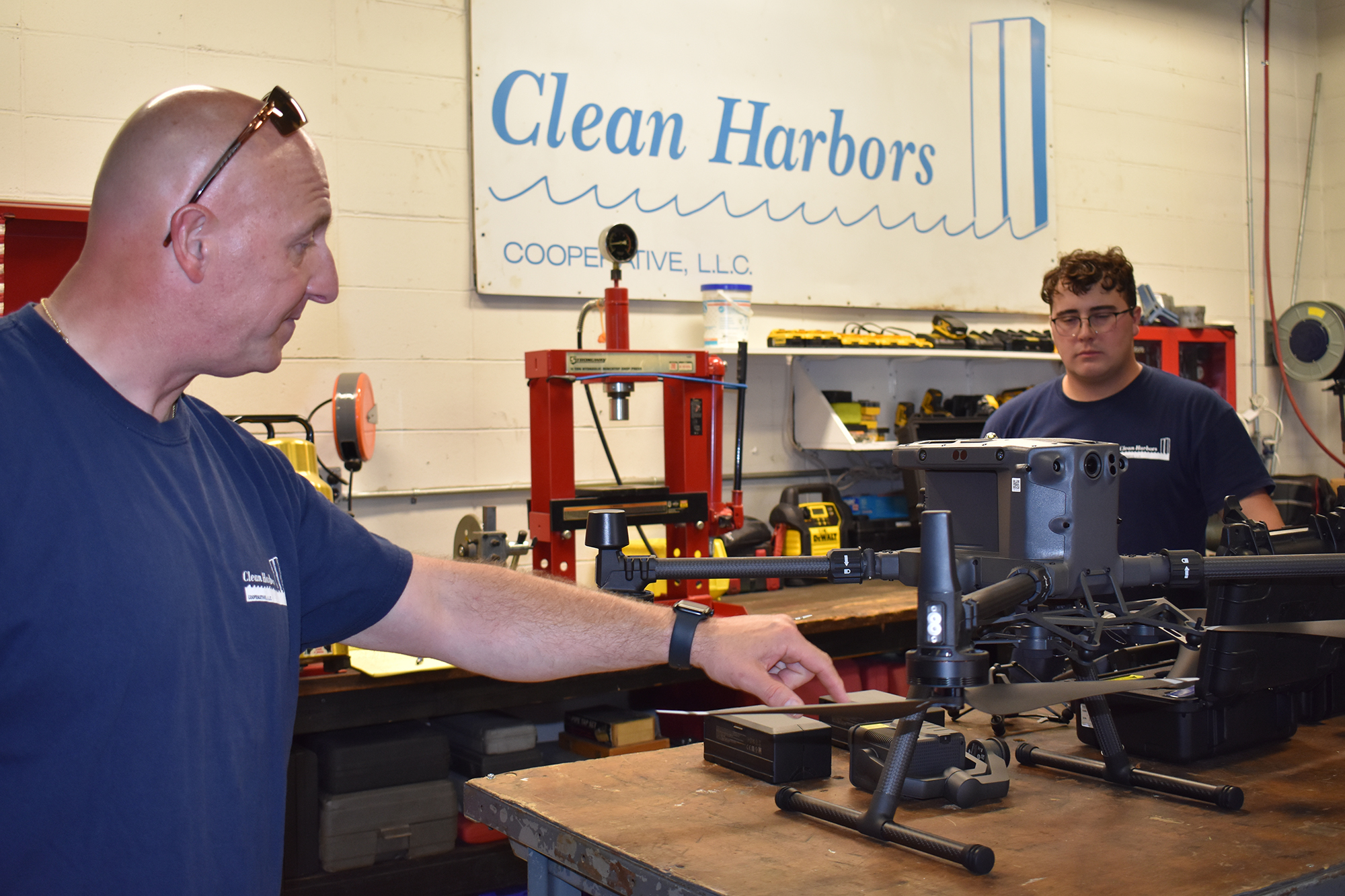 "While conducting radiological maneuvers and working with our partners in the Port of New York and New Jersey, we know there are multiple ways into the New York/New Jersey region. We worked jointly with New York City and our federal, state, and local partners, as well as the United States Coast Guard regularly. It's about working together collaboratively and cohesively."
"At the end of the day, the mission is the same: working together, being prepared, and hopefully preventing an incident from occurring. God forbid something should happen, prior preparation and diligence is paramount. At Clean Harbors Cooperative, this is essentially no different."
Each member of the Clean Harbors Co-Op team, officials said, is an all Haz-Mat and emergency response trained with an emphasis on maritime hazmat, USCG credentialed boat captains, and CDL-licensed truck drivers. But each also takes on a specialty that saves the Co-Op thousands in external costs.
As mentioned, Pleasant is also the co-op's mechanic and repairman, along with Steve DiSandro, another 20-year veteran.
The team also includes officials stated:
-Kelvin Jones, who has the longest tenure of 26 years
-Jason LaBracio, another 20-year veteran and the Co-Op's supervisor
-Chris Bodi, the newest member of the team with only four years under his Clean Harbors Co-Op belt, who also serves as the Cooperative's technology director
-Dave Nelson, a training and special projects consultant.
"If we had to farm everything out from our small machines to our boats, it would cost us hundreds of thousands of dollars," Salerno said.
"There are some things we have to send out that exceed our capabilities, but I'd say 75 to 85 percent, this team takes care of in-house—same thing with graphics. We do so many things in-house. That's what saves us money, so I think that's what makes us unique from other entities because the team has that talent."
Clean Harbors' fleet includes 23 boats of various sizes and uses, several trailers, a tractor, and two utility task vehicles, officials say.
Officials said with more than 100,000 feet of boom in its inventory, spread across various trailers, boats, and storage boxes to contain products from a spill, such as oil or hazardous material, it can also be used for other purposes.
The Co-Op has tested and trained utilizing boom for possible life-saving measures.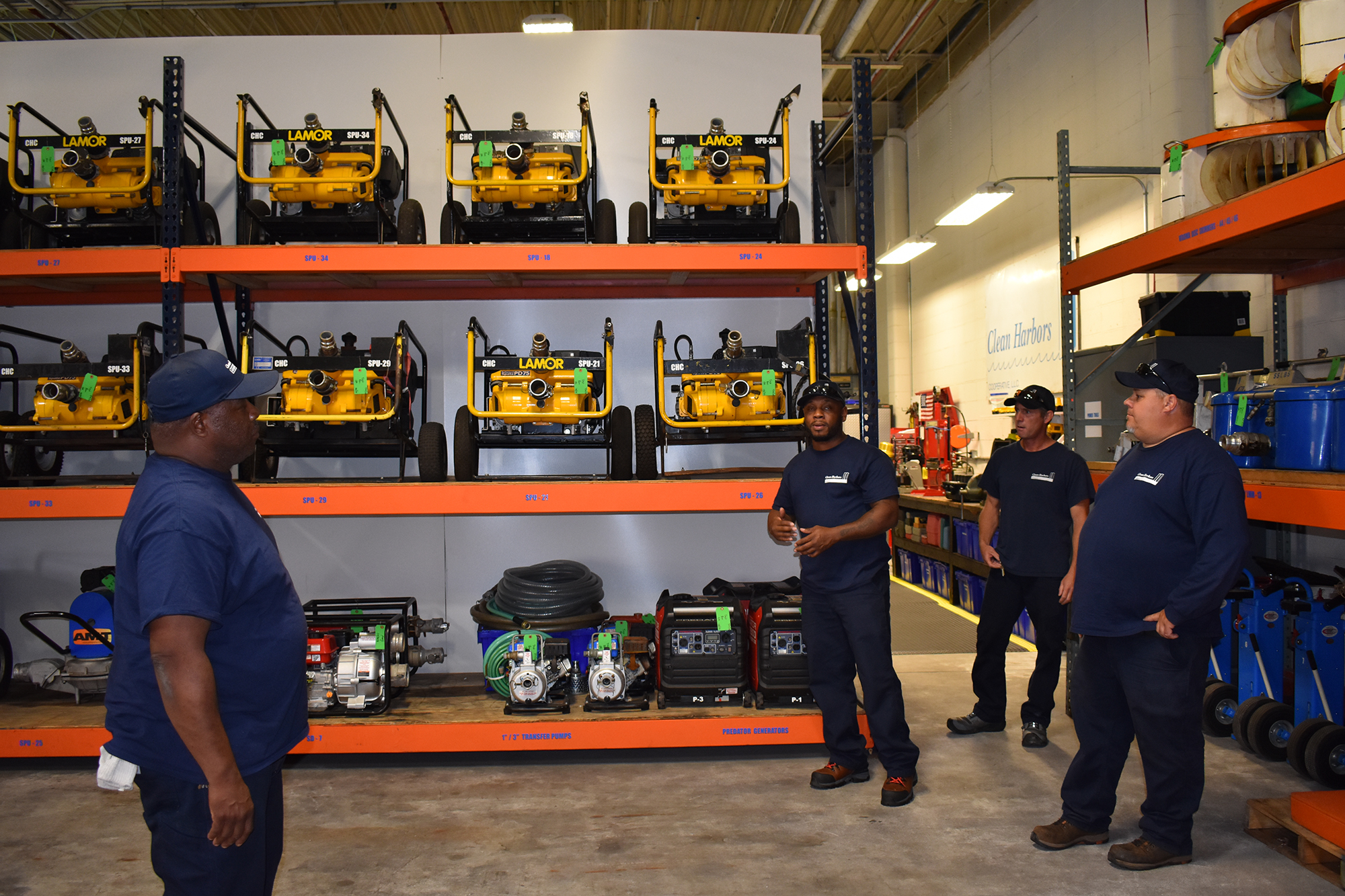 The Co-Op trailers also remain stocked with other equipment, such as pumps, hoses, skimmers, generators, and hoses, many of which the team makes themselves with a Custom Crimp machine, officials said with a garage/warehouse that also remains fully stocked with backup equipment.
"If one of our member companies has a spill, we will respond to them with our equipment, and, for them, that's where the cost savings is paramount, when using the equipment because they have a percentage ownership in it," Salerno said.
"There may be additional costs for consumable/disposable items, and those are generally at or near cost as a result of the volume we do and the fact of being a member of the Cooperative.
"The equipment is very expensive from the pumps to the boats to the over 100,000 feet of boom, which can be upwards of $2.50 per foot per day," he continued.
"It's not uncommon for even a small spill which may last seven to ten days and deploy several thousand feet of boom, which for the boom alone can be quite expensive. At the end of the day, the cost savings are immeasurable."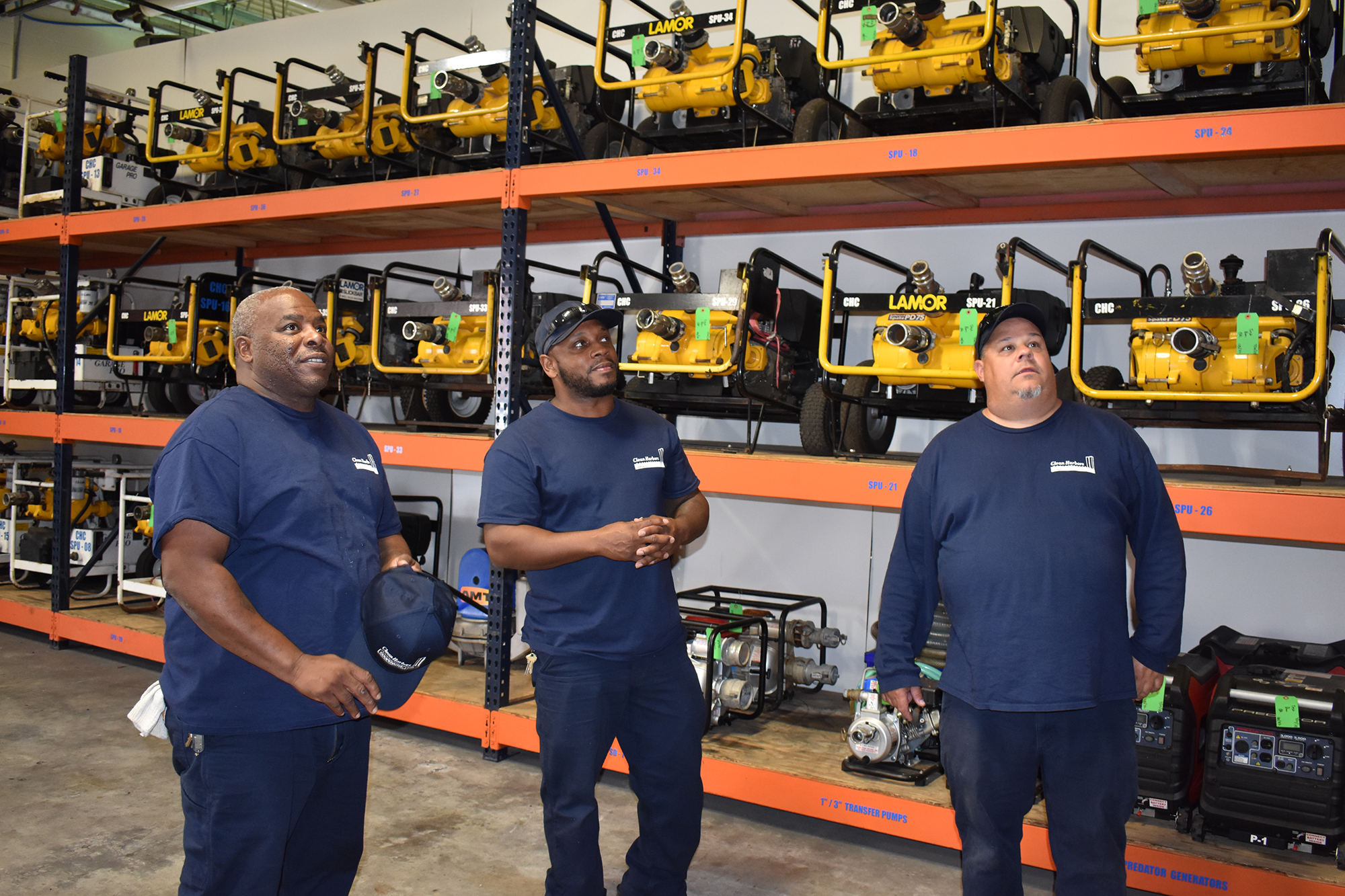 With the savings, officials said, the Cooperative continually reinvests, upgrading equipment and purchasing new technology, such as two drones that can help with remote imaging, emergency messaging, and search-and-rescue efforts.
In addition to addressing spills and other emergencies and providing hazmat training to local emergency responders, Clean Harbors Co-Op also hosts training sessions conducted by federal agencies, such as the National Oceanic and Atmospheric Administration (NOAA).
Officials stated that the Cooperative's Carteret headquarters recently hosted NOAA training for Shoreline Cleanup and Assessment Technique (SCAT) teams.
Participants included three regional divisions of the U.S. Coast Guard, representatives of NJDEP, the New York Department of Environmental Conservation, the Middlesex County HazMat Unit, and the hazmat teams of some of the Cooperative's eight-member businesses, officials say.
The three-day SCAT training featured classroom work at Clean Harbors Co-Op and fieldwork within the Port of New York and New Jersey.
"We use lessons learned from previous spills that happened in the area," said Frank Csulak, a NOAA scientific support coordinator who led the recent training with South Carolina-based consultant Research Planning Inc.
Csulak continued, "This training will certify the students to do SCAT on a real spill. "
"Just as important as learning how to do SCAT is networking. A lot of times, these people do not know each other. They've never worked with each other before, so this is an opportunity for people to meet one another and network.
"The other thing, too, is when you respond to a spill, it's a very chaotic situation. It's like coming upon a car accident. You try to figure out what the priorities are, what tools you're going to need, and what response personnel you're going to need. This is a friendly, no-fault learning environment, so it allows people to get to know one another before there's an incident."
Csulak said he has worked on spills with Clean Harbors Cooperative before.
Salerno said he also worked with NOAA and the Coast Guard while serving as Perth Amboy's deputy coordinator of emergency management.
"We are an oil spill response company, but as the times are changing, we also can help out our communities," Salerno said.
"We have Jon Boats that can go into lakes and streams with oars, and we have pumps that can help with flooding. We have a very good rapport with Mayor Reiman and his Chief of Staff, Frank Bellino, as well as the fire chief and police chief. We've done training with and for them and helped them with fires and when boats sank."
"Having a local company like ours with the experience that this team has, the equipment we possess, available on a moment's notice, having shown that through the years, we have a big impact. We're community-based. We're home-grown. We like giving back to the community."
Among the organizations with whom Clean Harbors also works is Tri-State Bird Rescue & Research, according to officials.
Based in Newark, Del., the group is widely used in the Port of New York and New Jersey when oil spills impact birds and they require capture, decontamination, rehabilitation, and release back into their native habitat, officials say.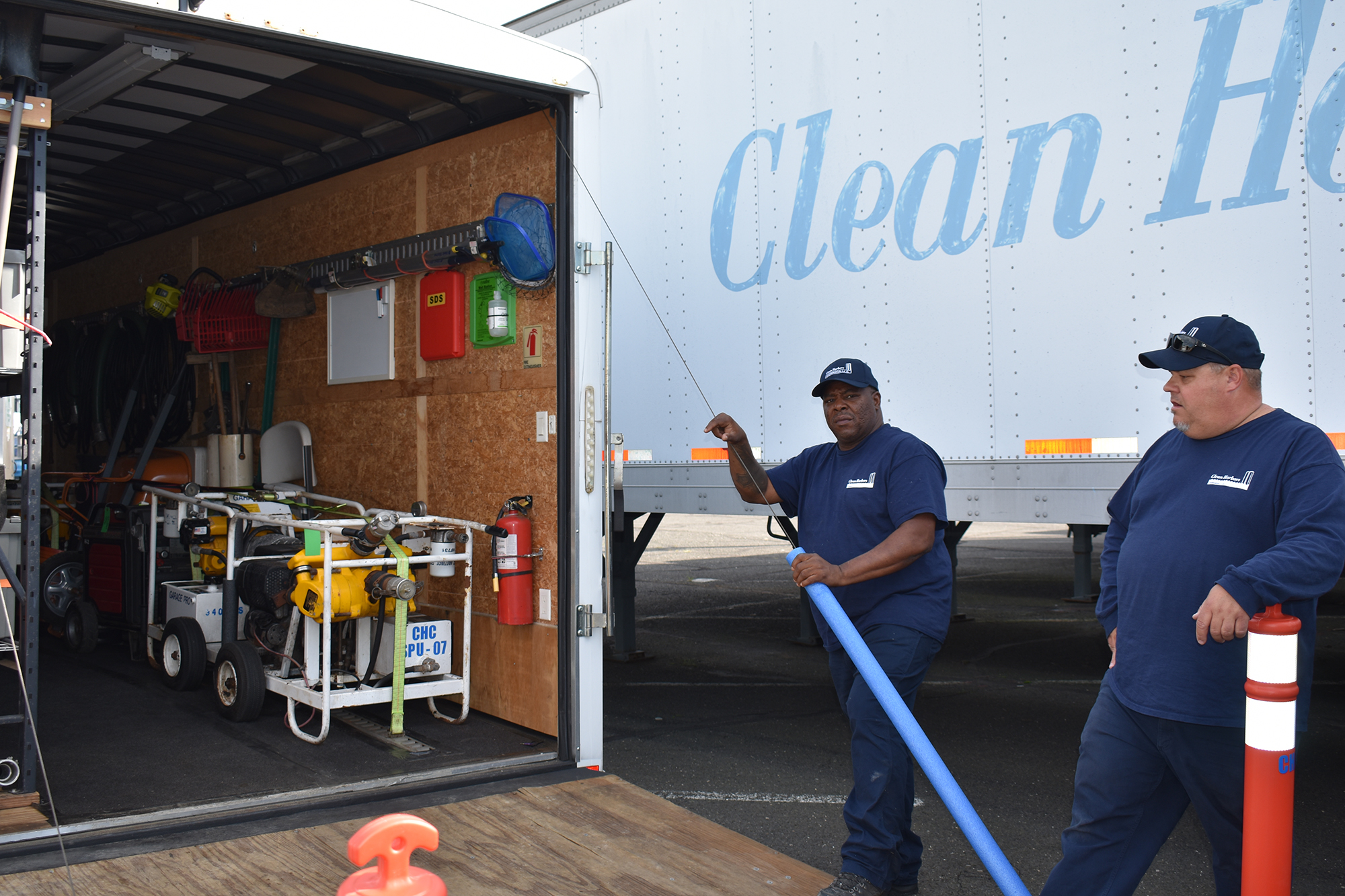 "Most recently, the entire CHC team had the opportunity to attend some one-on-one familiarization training at the Tri-State facility in Delaware, where they experienced and performed the decontamination procedure on a cadaver," Salerno said.
"A few weeks after the CHC visit, the Tri-State team visited Clean Harbors Cooperative, where they received a comprehensive tour, video presentation of our equipment, and an overview of our services and capabilities. We have some additional training topics tentatively scheduled for the near future as we welcome the opportunity for a greater working partnership."
Officials stated that a Clean Harbors Cooperative photo gallery with a captions document is available HERE.