Paterson
A church was among several buildings destroyed in a multi-alarm fire in Paterson this afternoon.   
Officials said fire broke out inside a two-story building located at 176 12th Avenue around 1:55 p.m.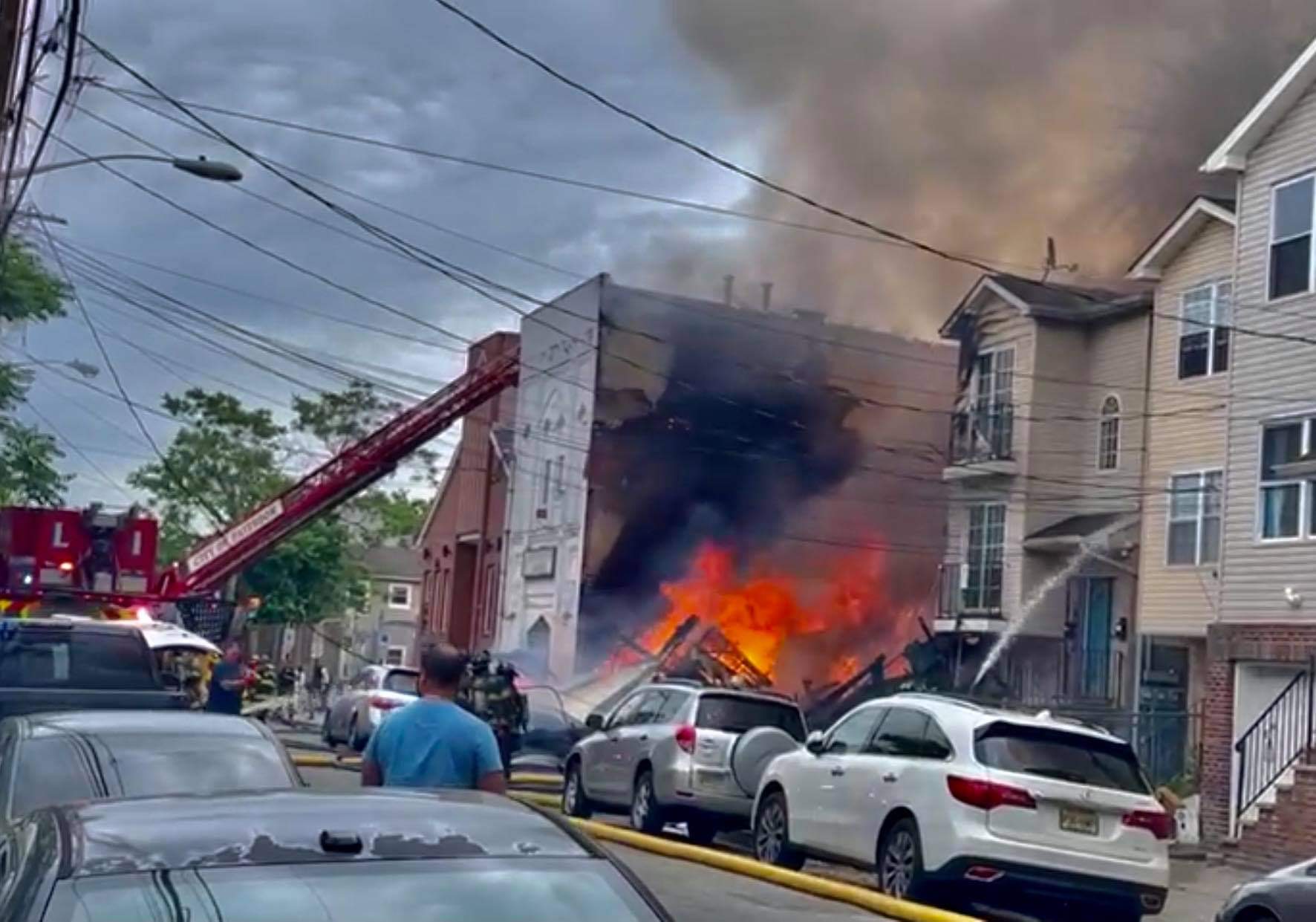 When firefighters arrived, they found heavy flames tearing through the home, with fire extending to a church and two other structures. 
Fire officials said crews were on the scene in about a minute when more than a two dozen firefighters began to extinguish the blaze but not before the main fire building collapsed.
According to fire officials, one person suffered smoke inhalation and the cause of the fire is under investigation.