Irvington Township
Powerful winds toppled a massive tree onto a house, causing severe damage and injuring a child inside the home on Saturday.  
RLS Media weekend field crew was first on the scene of a fallen tree reported in the 30's block of Laventhal Avenue just before 5:20 p.m.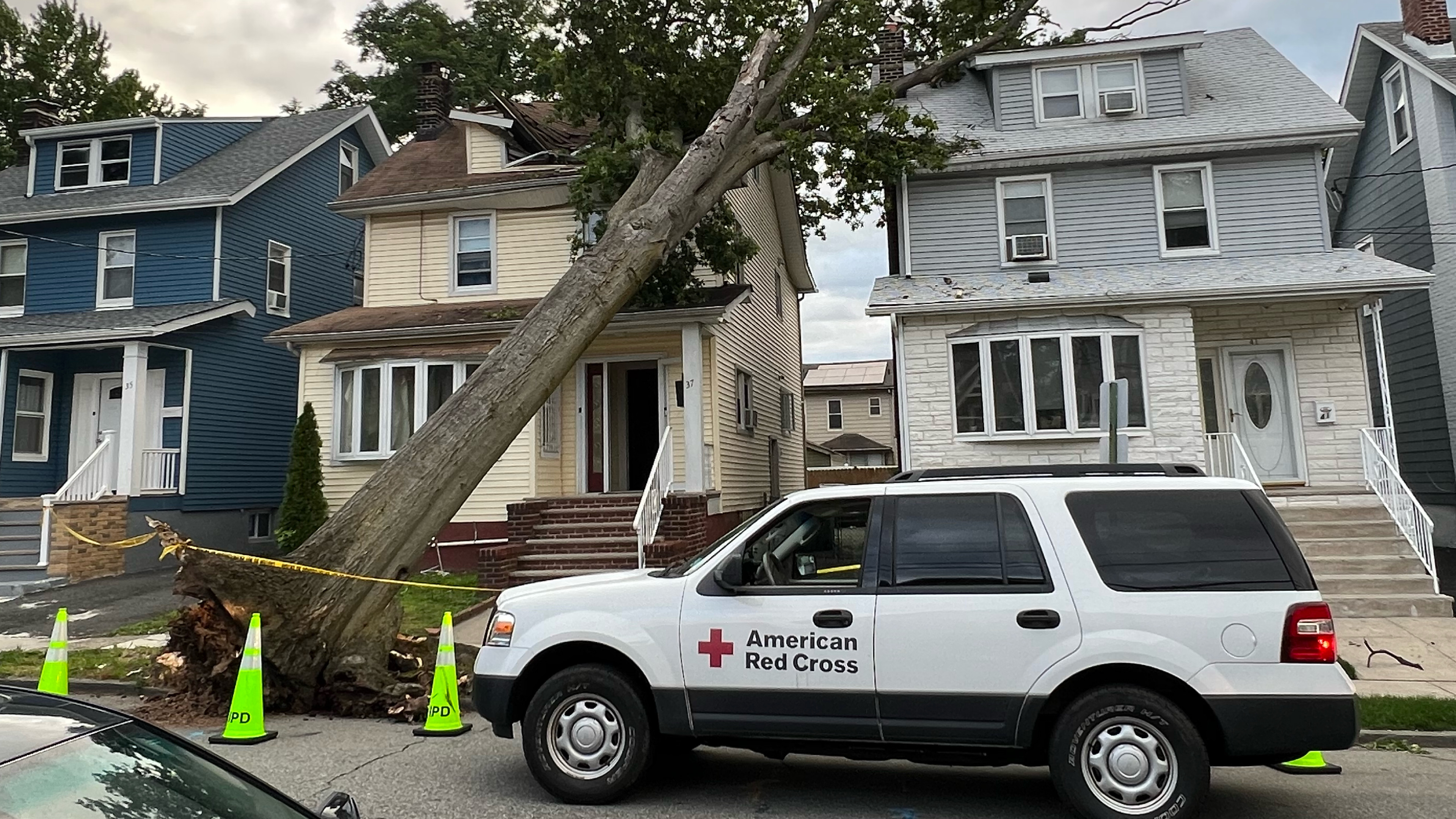 Police and firefighters arrived at the scene and found that a towering tree had crashed into a two-story house and destroyed the structure's roof while several people were inside.
A child was reportedly upstairs in the bedroom at the time of the incident and managed to escape with just minor injuries. 
According to township officials, the family managed to escape on their own but was assisted by The American Red Cross for emergency displacement. Residents inside a neighboring home were also requested to evacuate due to the tree possibly shifting and falling on that house.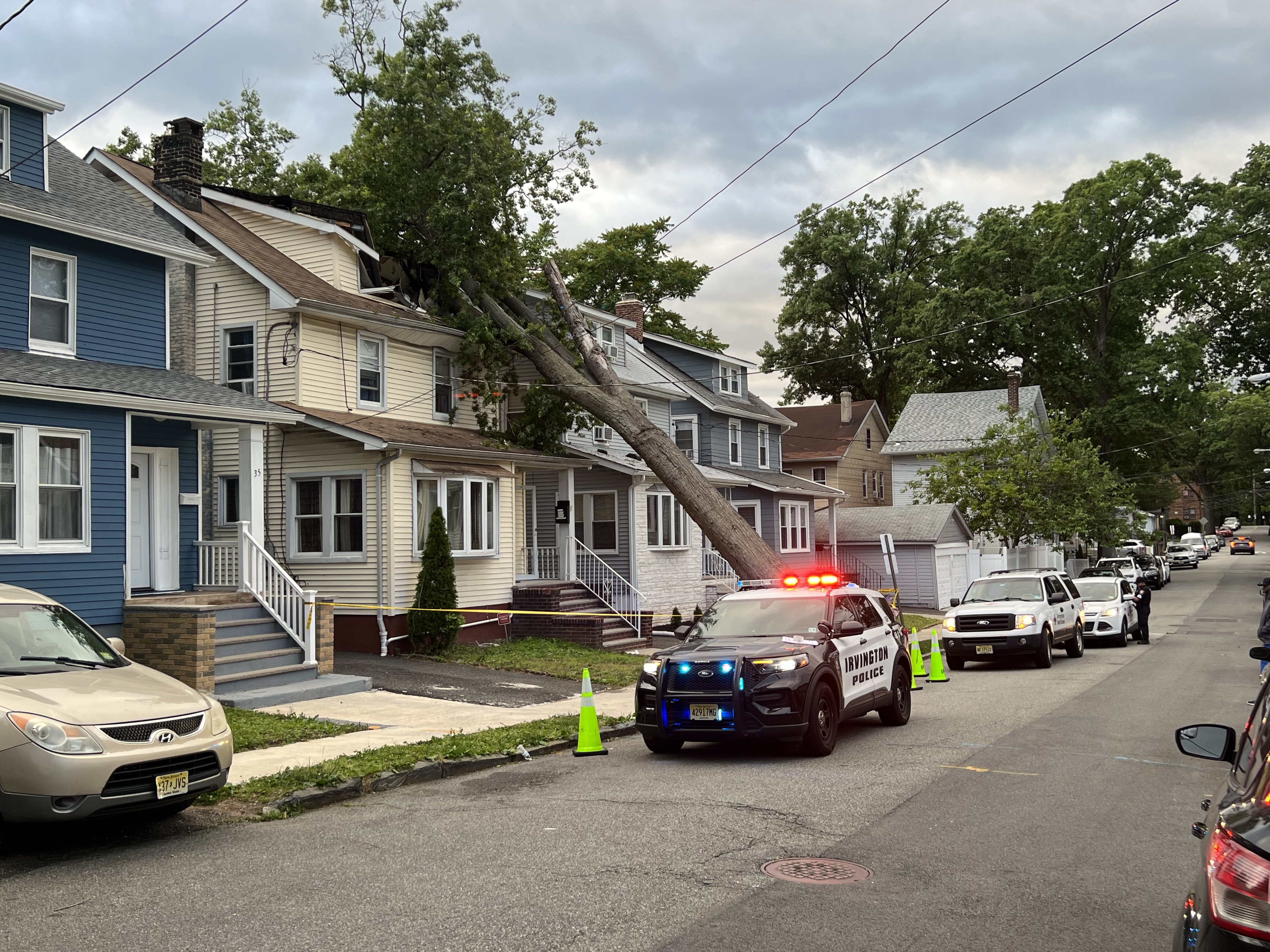 The National Weather Service, Northern New Jersey experienced winds of 35 mph to 45 mph, with isolated gusts reaching 55 mph in parts of Essex, Union, and Passaic counties.
Irvington Township City officials told RLS Media that the Department of Public Works will remove the tree Sunday morning due to the high winds.