New Jersey
CDC, public health and regulatory officials in several states, and the U.S. Department of Agriculture's Food Safety and Inspection Service (USDA-FSIS) are collecting different types of data to investigate a multi-state outbreak of Salmonella infections.
According to CDC officials, epidemiologic data show that Citterio brand Premium Italian-Style Salame Sticks sold at 8 Trader Joe's supermarkets around the country, including NJ, may be contaminated with Salmonella and are making people sick.
CDC is advising the public to not eat, sell, or serve Citterio brand Premium Italian-Style Salame Sticks regardless of where they were purchased.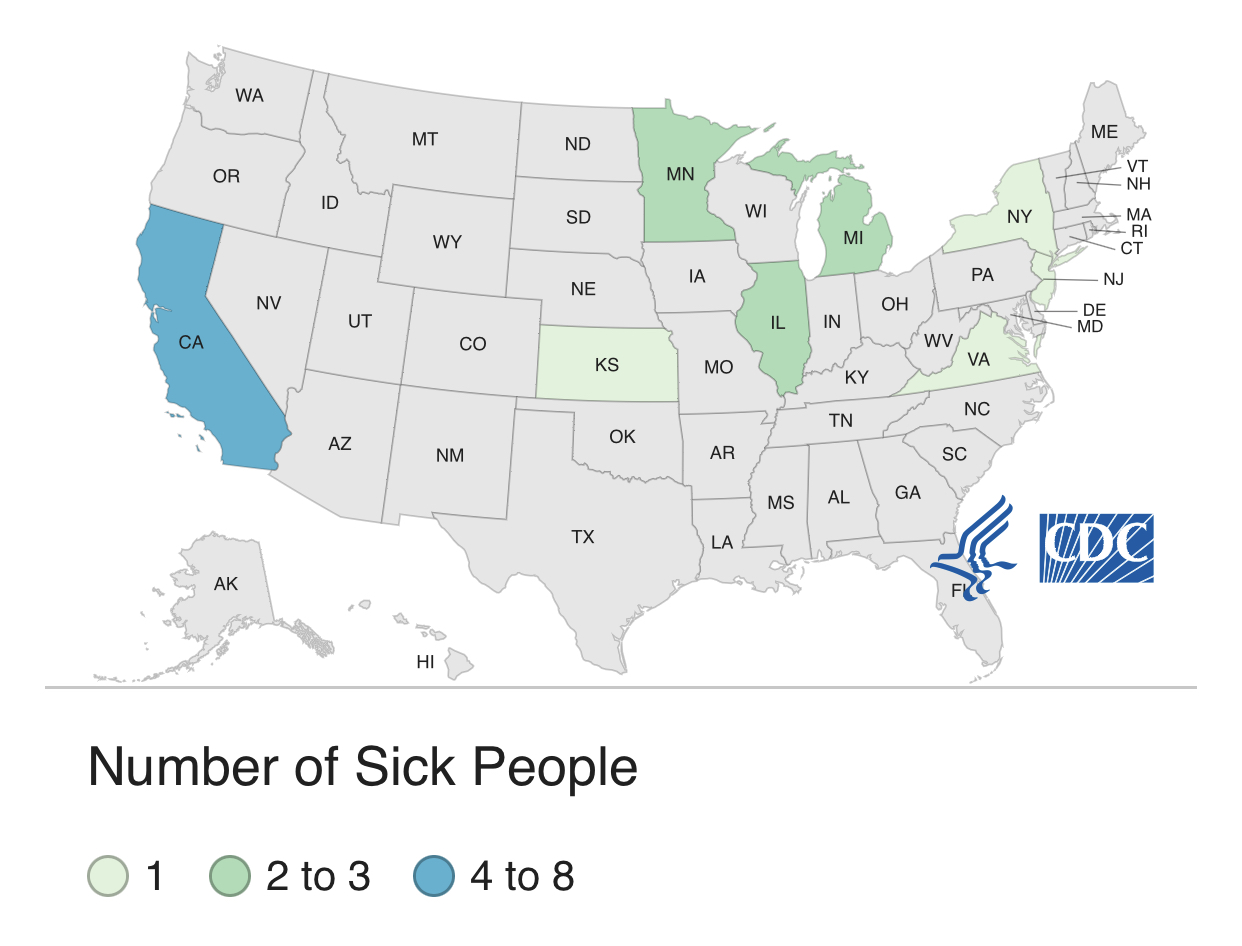 Trader Joe's has voluntarily stopped selling this product in its stores nationwide until we learn more.
Out of the nine sickened people health officials interviewed, eight reported eating or maybe eating the salami snack before getting sick, CDC officials said. 
At least three people have been hospitalized, according to the CDC.
Investigators are working with Citterio to determine next steps and if additional products may be contaminated.