Carteret
By: Najla Alexander 
RLS Media friends and family, you know the cool, crisp fall air has made its grand appearance and is planning on staying for a while when you swear you can smell the scent of autumn and pumpkin spice everywhere you go.

Even if summer is trying to hold on for as long as possible.
Not to mention, your community kicks off the 2023 Halloween Season right with fun fall activities for the family to enjoy the weekend off!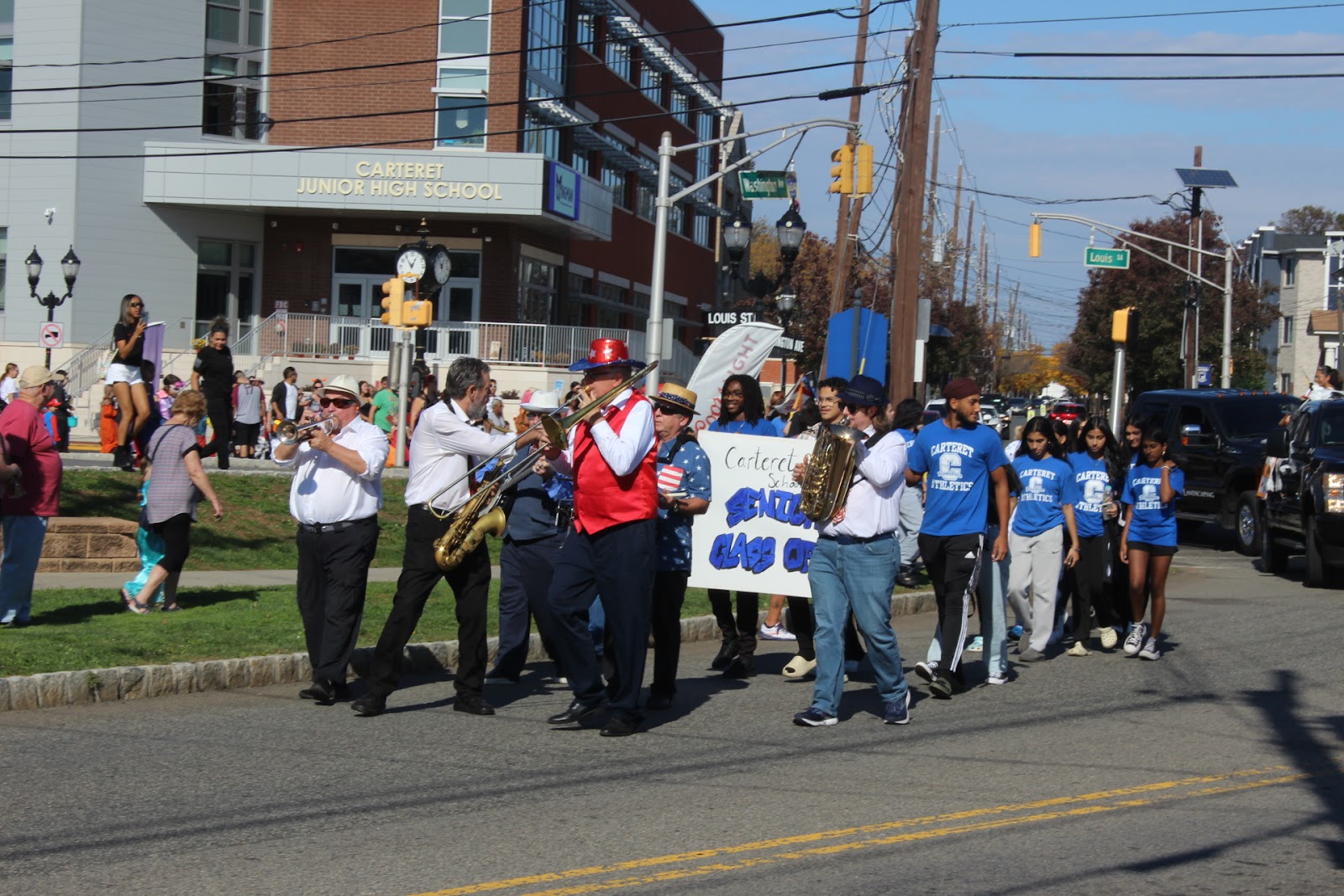 Mayor Daniel J. Reiman and the Carteret Borough Council were proud to present the annual Carteret Fall Festival and Halloween Parade that took place on Saturday, October 28, at Carteret Park.
Officials told RLS Media that the Fall Fest is a long-standing tradition in Carteret held throughout the Mayor's administration. 
"Carteret offers a variety of family-friendly events and festivals throughout the year," Mayor Reiman said.
"Fall Fest is among the best of them, with free family activities that make the scenic autumn season even more fun." 
"We are also proud to host our Annual Carteret Holiday Festival in December, Carteret Independence Day Festival in July, Latin Fest in July, and our traditional Ethnic Day Festival in September. Carteret is truly a destination for families year-round."
The faces of all the kids and their families who attended were a sight to see on a lovely fall weekend like that one.
As a new Cartert resident, it's incredible to see no worries on people's faces except for how much fun they're having and celebrating Halloween by dressing up for the whole town to see.
The Festival, officials said, ran from 12:30 p.m. to 4 p.m.
Activities featuring pumpkin picking, face painting, a moon bounce, cider, cookies, candy, guessing the weight of the giant pumpkin, prizes, live and DJ music, and the annual Children's Halloween Parade.
With ghouls and goblins alike out that day, there were so many fun and exciting costumes to see in the parade, including costumes from IT to Mario.
The artists used their skills to paint the faces of all kinds of kids with spooky-themed paint to make 'scary & fun' designs- everyone loved them!
"I love this parade! It's so kid-friendly and right in town! It's perfect for everyone, so why not join in?" a community member, dressed up as Princess Peach and Mario, told RLS Media. 
The Parade lineup began at 12:30 p.m. on the corner of Cypress Street and Washington Avenue, where the route ran from Cypress Street down to Carteret Avenue, officials stated. 
Along with all the fall festivities, Carteret community members were given the chance to participate in the Halloween House Decorating Contest, which Mayor Reiman and the Borough Council also offered this year. 
Officials told RLS Media that residents who participated this year submitted a jpeg of their Halloween-decorated homes to the recreation department at RecDept@Carteret.net by October 25, along with their name, address, and telephone number.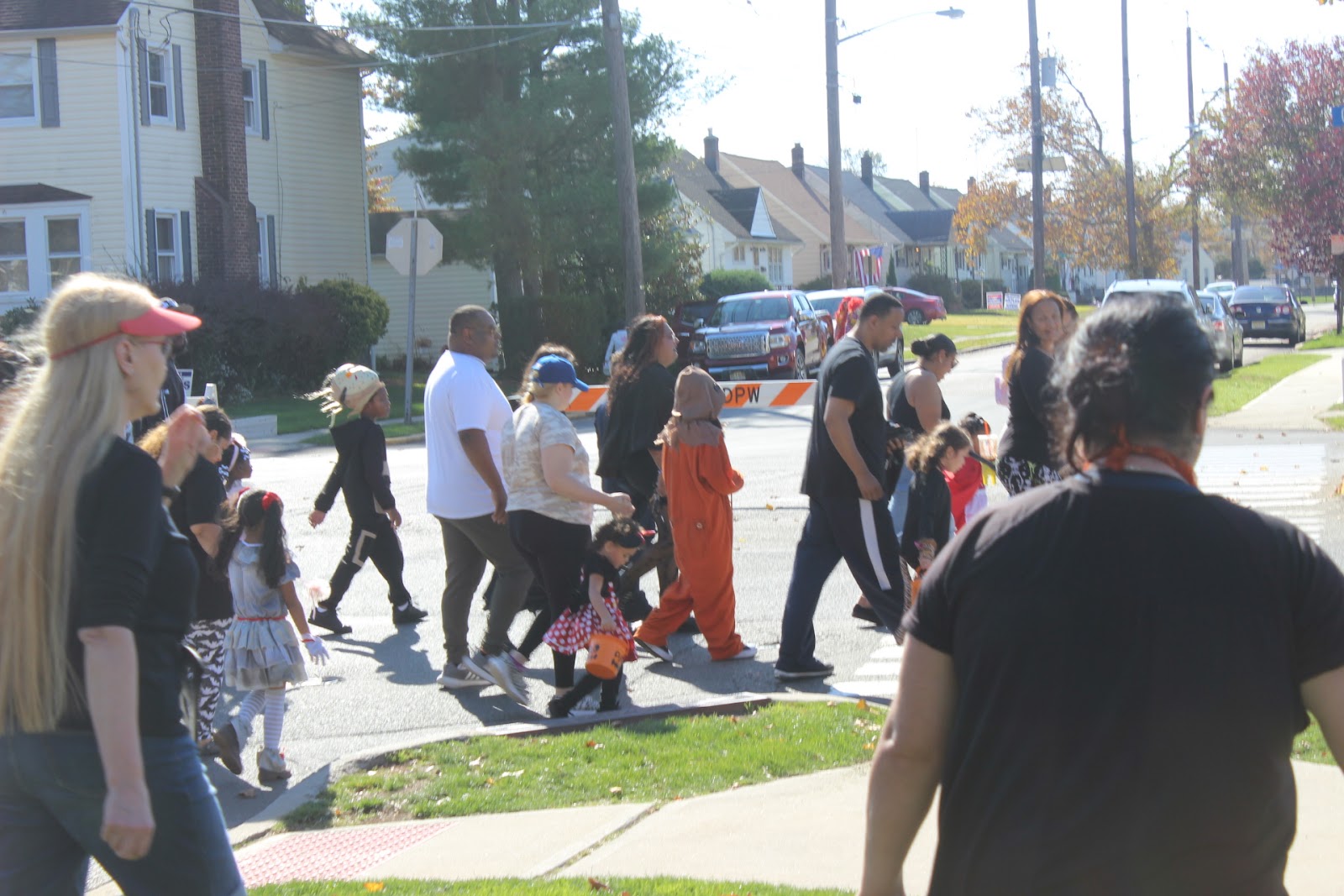 The winner will be announced on November 1 on the Carteret Health and Recreation Facebook page, and you can vote for the best-decorated house to earn "bragging rights" for the whole year! 
Yet another successful Cartert Fall Festival and Costume Parade was made possible thanks to the efforts of Mayor Daniel J. Reiman's administration and Cartert's Recreational Department, who ensured that everyone had a spooky good time!
Happy All Hallow's Eve or Halloween, RLS Media friends and family, to those who celebrate it, and remember to be safe but have fun!
I know I will, with a community like Carteret, enjoy the last moments of Fall before it becomes too cold!