Elizabeth
By: Aaliyah Amos
Workers with disabilities were disproportionately affected by the pandemic, losing thousands of jobs in the vulnerable service, production and transportation industries. 
According to a Kessler Foundation report, from March to April 2020, the number of employed working-age people with disabilities fell by 20 percent (950,000 people), while the number of employed working-age people without disabilities decreased by 14 percent.
As recovery continues and new businesses arise, employers should commit to inclusive hiring- to find the best people for the job and to help close the broad employment gap that remains between people with disabilities and those without disabilities.
According to the Bureau of Labor Statistics, only 19.1 percent of people with disabilities were employed in 2021, compared to 63.7 percent of people without a disability.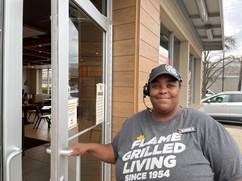 Sara Watson and Paula Fair are proud to have found their jobs independently, and both are women with disabilities working in Union County. They receive employment support from Community Access Unlimited (CAU), an Elizabeth-based nonprofit that supports people with developmental disabilities and at-risk youth with services and assistance with housing, life skills, employment, personal finance, civic engagement and more.
According to CAU, both have also experienced some trouble finding the right fit; Watson shared that one restaurant was unwilling to train her properly, and Fair said another business quickly let her go during the pandemic. 
Today, Fair is excited to work in Piscataway High School's kitchen. She started in March and is already saving money for an apartment closer to work. 
"I like my job; it's very peaceful…I love the kids," she said. 
When Fair fainted at work one day, her coworkers and supervisors were attentive. She was able to work light duty for a few weeks while she recovered from a knee injury. She said it's essential for everyone to have the opportunity to find a decent job.
"Everybody deserves a chance to work and make money," she said.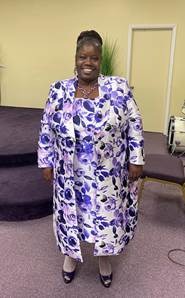 As an employer, Randolph candy shop owner John Thompson admitted that he felt unsure about hiring employees with disabilities until he tried it. After working with high school students with disabilities as part of a job training program, he found that they became an essential part of his business. 
"You have to approach it with an open heart and an open mind," Thompson said. "Not only is it my favorite day when the kids come in, but from a pure economic business perspective I've come to rely on these kids." 
According to CAU, Thompson has now hired one of the women who graduated from the program as part of his permanent staff. Thompson said that earning her first paycheck brought her and her mother to tears. 
For Watson, having a job is a significant part of living a more independent life: she takes an Uber to her job at Burger King by herself and gets out of the house while earning a paycheck. 
"I'm a people person; I like all my customers," Watson said. "I pay for things like going to the movies and things that I want, so it helps out."
Statistics support that businesses that follow best practices to employ and help more people with disabilities outperform their peers: A 2018 study from Accenture (PDF) identified 45 companies as "disability inclusion champions." These companies achieved 72 percent more productivity, 30 percent higher profit margins, and 200 percent higher net income. 
CAU states that in addition to not considering the untapped talent pool of people with disabilities, some employers may also be worried about the costs of disability inclusion.
A 2020 report prepared by the Job Accommodation Network for the U.S. Department of Labor (DOL) found that the majority (56 percent) of accommodations cost nothing at all, and the median for one-time cost accommodations was $500. 
CAU is available to connect employers with suitable candidates in New Jersey and provides job coaching and supported employment services. 
"Just because you have a disability doesn't mean you can't do something," Watson said. "You have to give everybody an equal chance because they might surprise you."