Pine Brook
NJ State Police have a portion of an interstate shut down as firefighters battled a raging truck fire in Morris County at the start of this afternoon. 
According to police, Fairfield Firefighters were first on the scene of a fire in the westbound lanes of I-80 near milepost 49.8 in Pine Broek just before 11:30 a.m.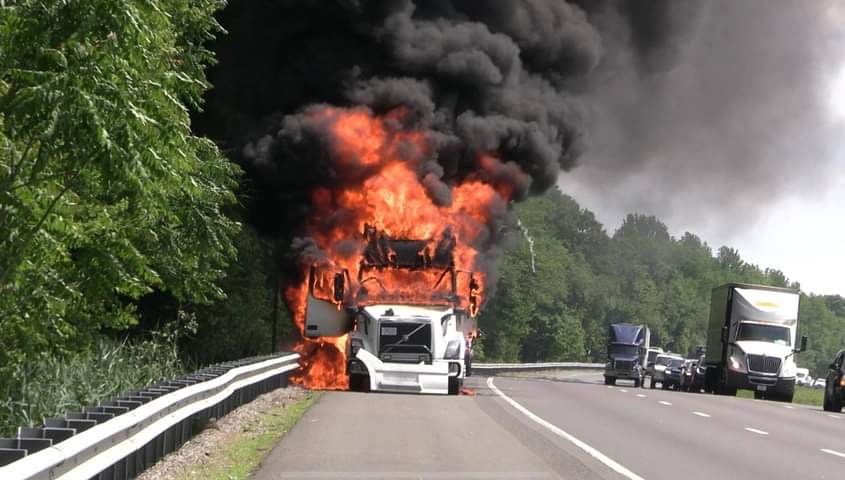 Upon arrival, firefighters began extinguishing heavy fire shooting from the engine compartment of a tractor trailer. 
Police say the driver of the truck was able to make it off the shoulder, where crews began the work of putting the blaze out. 
The cause of the fire is under investigation and police reported no injuries. 
The right lane will remain closed indefinitely. 
UPDATE: 12:07 p.m. The fire has been knocked down.