Rutherford
NJ Transit officials are on the scene investigating a pedestrian strike with a person dead on the tracks in Bergen County. 
It happened around 8:24 a.m. near Park Avenue and Erie Avenue. 
Police and EMS arrived and found a severely injured person lying on the tracks after a NJ Transit #1854 on the Main and Bergen Line struck them at that location.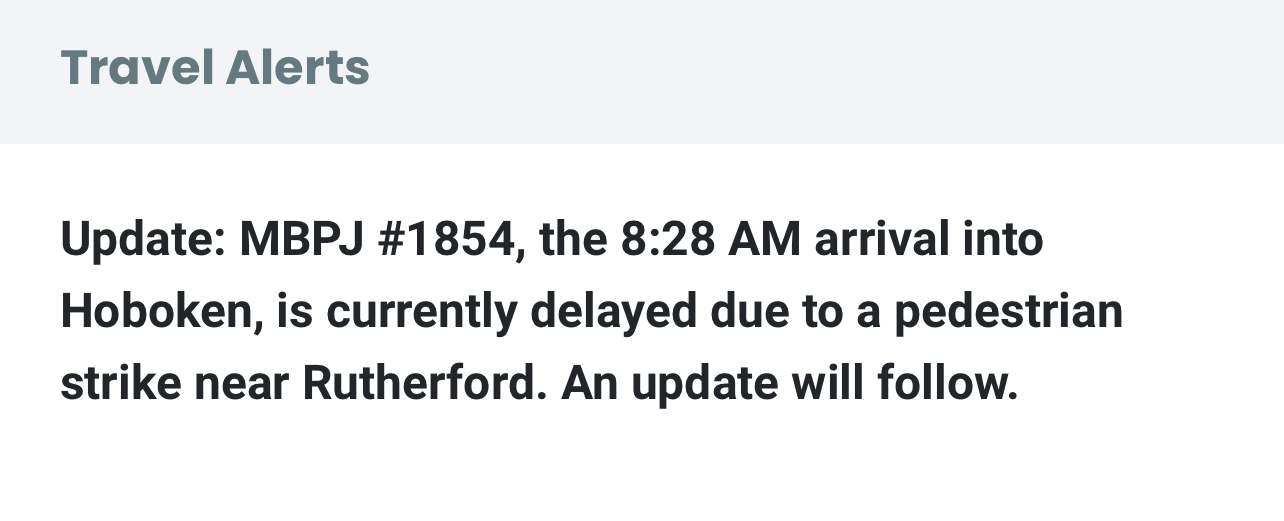 The unidentified person was pronounced dead at the scene. 
NJ Transit Police are actively leading the investigation. 
No one onboard the train suffered injuries.