Paterson
A host of emergency responders are on the scene of a collision that involved three vehicles, including a Paterson Police car at this time. 
A preliminary investigation revealed that a police cruiser was struck by a vehicle near the intersection of Main and Market streets around 3:27 p.m.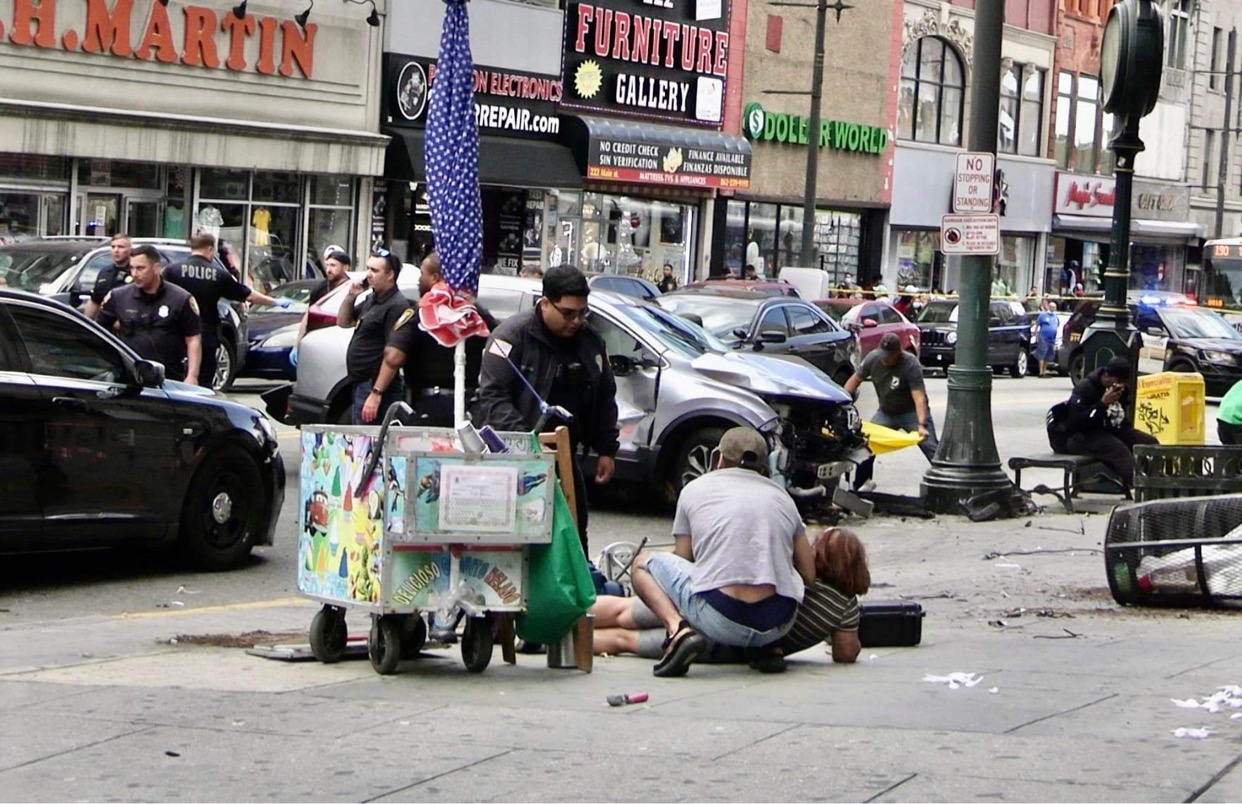 That vehicle then sped away from the scene and slammed into a civilian car causing severe injuries. 
At least one person was confirmed dead, and three others were rushed to St. Joseph's Medical Center suffering critical injuries. 
Authorities have not confirmed if police were involved in a high-speed pursuit at this time.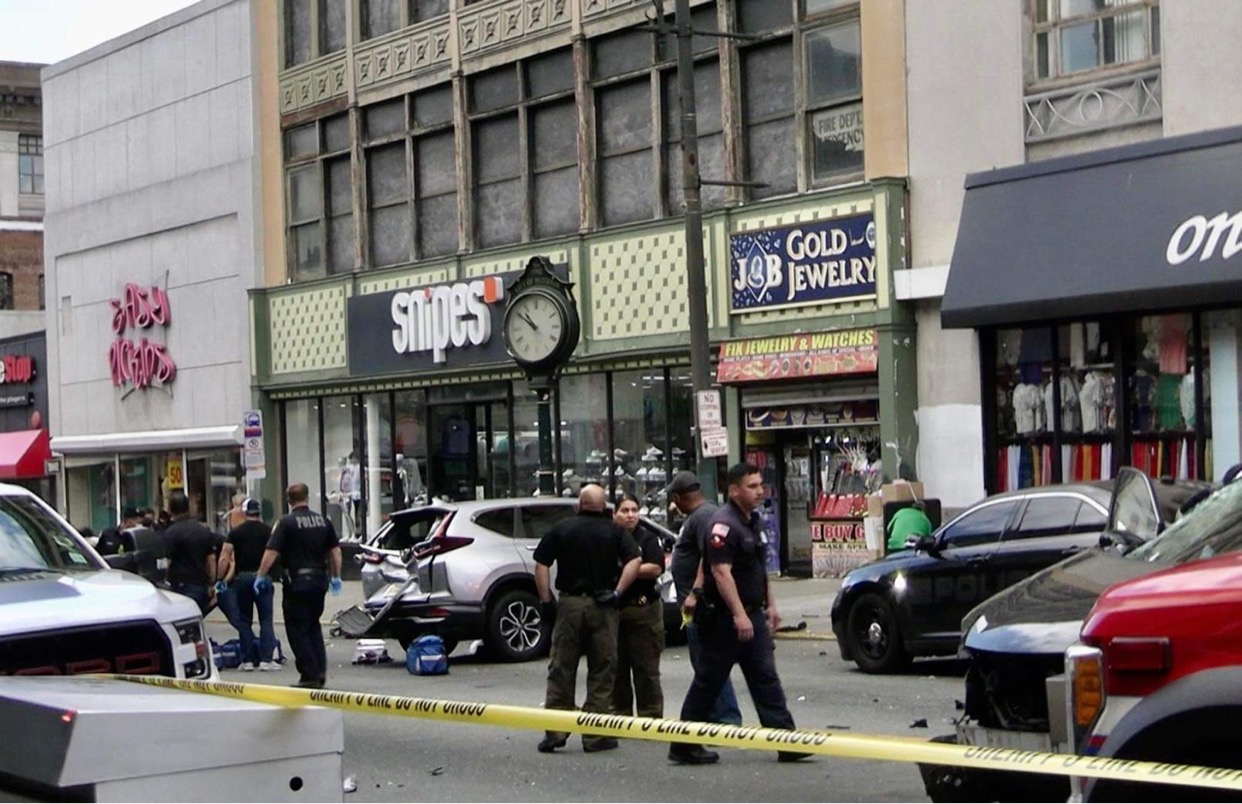 There are no reports injured officers.  Multiple pedestrians were struck during the pursuit. 
The driver sprinted away on foot but police captured him near the Center City Mall located at 301 Main Street.   
UPDATE 4:45 p.m. Two additional people were taken to the hospital. 
DEVELOPING