Kearny
A firefighter suffered minor injuries in a fire that destroyed a house on Sunday. 
The 4-alarm fire erupted on the top floor of a two-and-a-half-story wood-framed house located at 40 Elm Street around 9:10 a.m. 
Officials said firefighters arrive and found thick smoke coming from the windows of the home, with flames engulfing much of the building.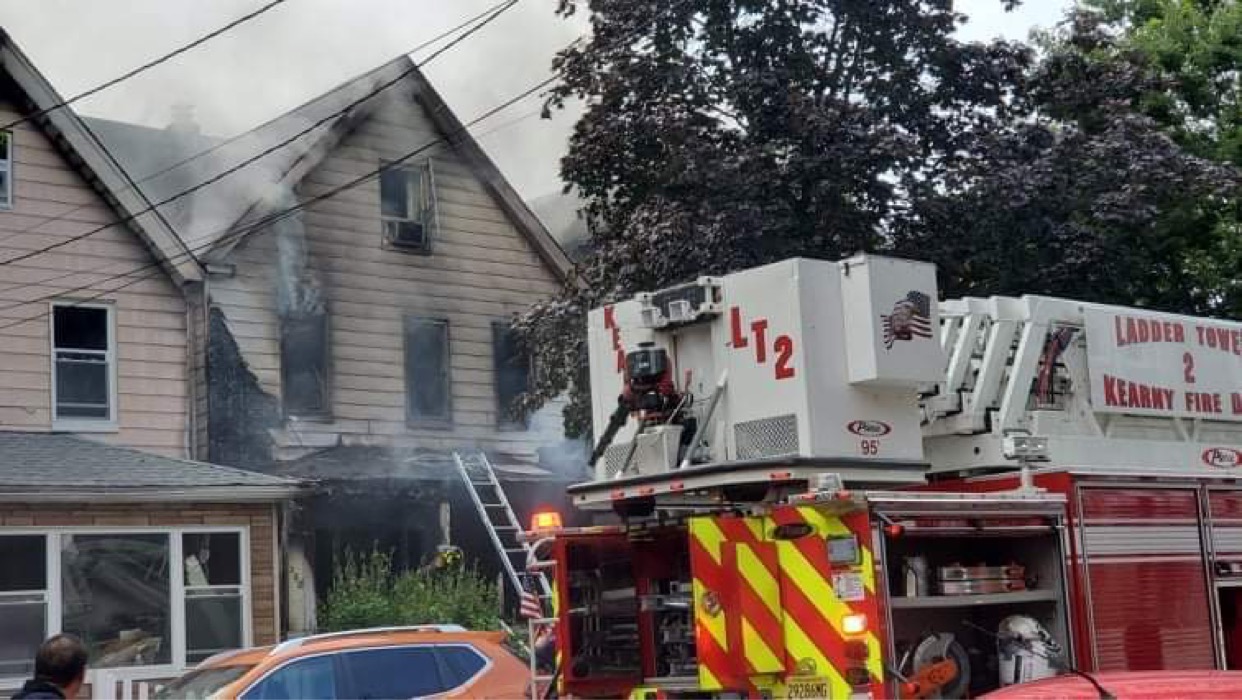 Fire officials struck several alarms for additional manpower after the fire began extending to neighboring homes.
These homes were damaged by the fire. 
Crews were able to bring the fire under control in under an hour. 
The cause is under investigation. 
UPDATE 2:35 p.m. The fire went up to about 6-Alarms with two firefighters injured.