East Orange
Firefighters from several municipalities around Essex County are assisting The East Orange Fire Department in fighting a multi-alarm fire that erupted inside a house in the city Wednesday. 
The early morning fire ignited inside a two-story building in the 100 block of Amherst Street near Central Avenue around 4:15 a.m.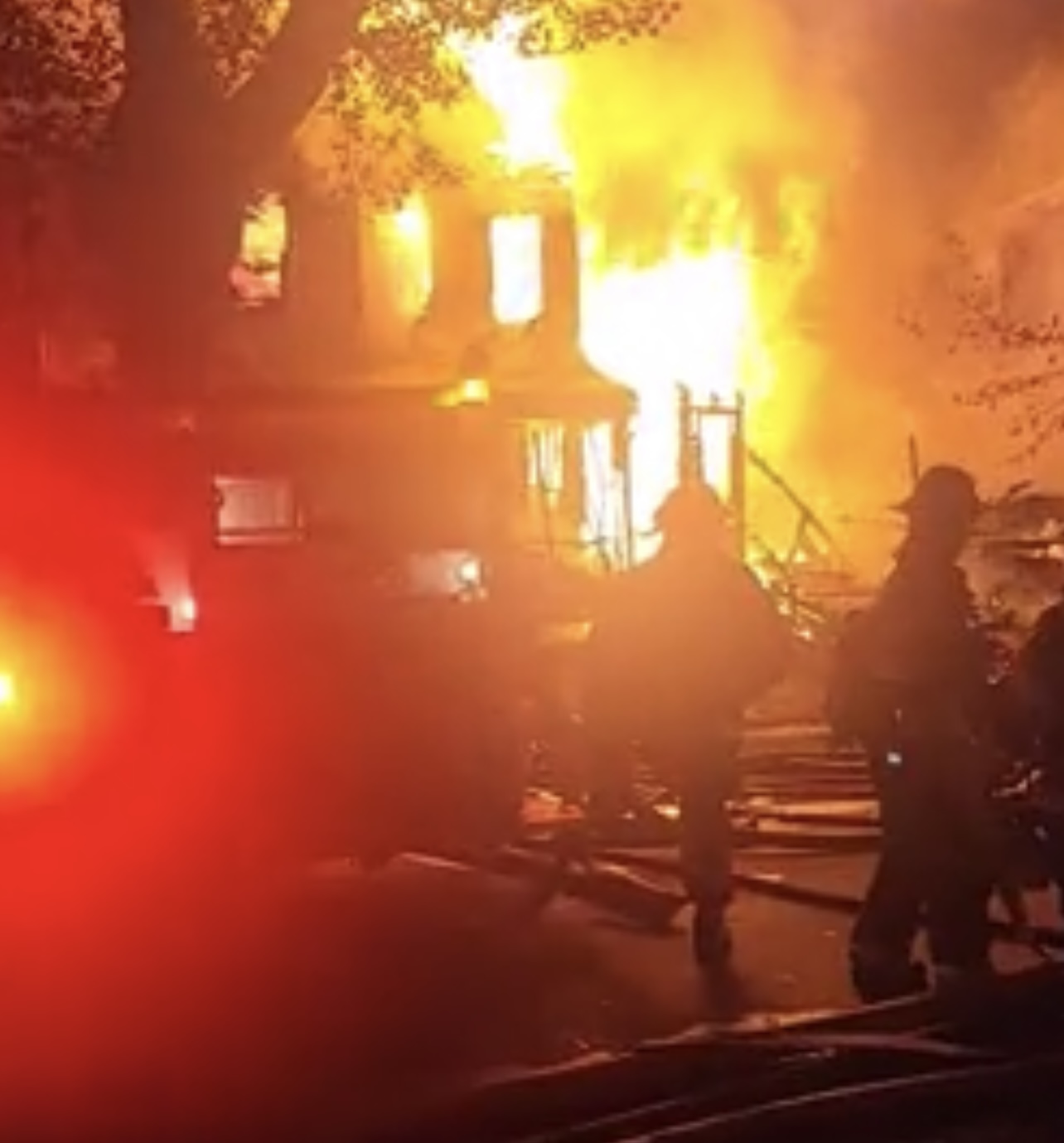 Firefighters arrived at the scene and found thick smoke and heavy flames coming from the structure. 
Officials on the scene struck a second, and then a third alarm for manpower after flames began to extend to neighboring homes. 
PSEG was called to the scene after electrified wires fell to the ground. 
As of 5 a.m., officials had not declared the blaze under control, and no severe injuries were reported. 
The vacant house is a total loss, and several collapses have been confirmed.