Newark
By: Richard L. Smith 
Firefighters are on the scene battling a raging fire that's destroying a building in Newark's South Ward at this time. 
 Crews were called to 851 South 19 Street -near Avon Avenue- to investigate reports of a fire in the alley of two buildings around 7 a.m. 
Firefighters arrived and found heavy fire shooting through the roof of a three-story wood-framed home with extension impacting a neighboring house.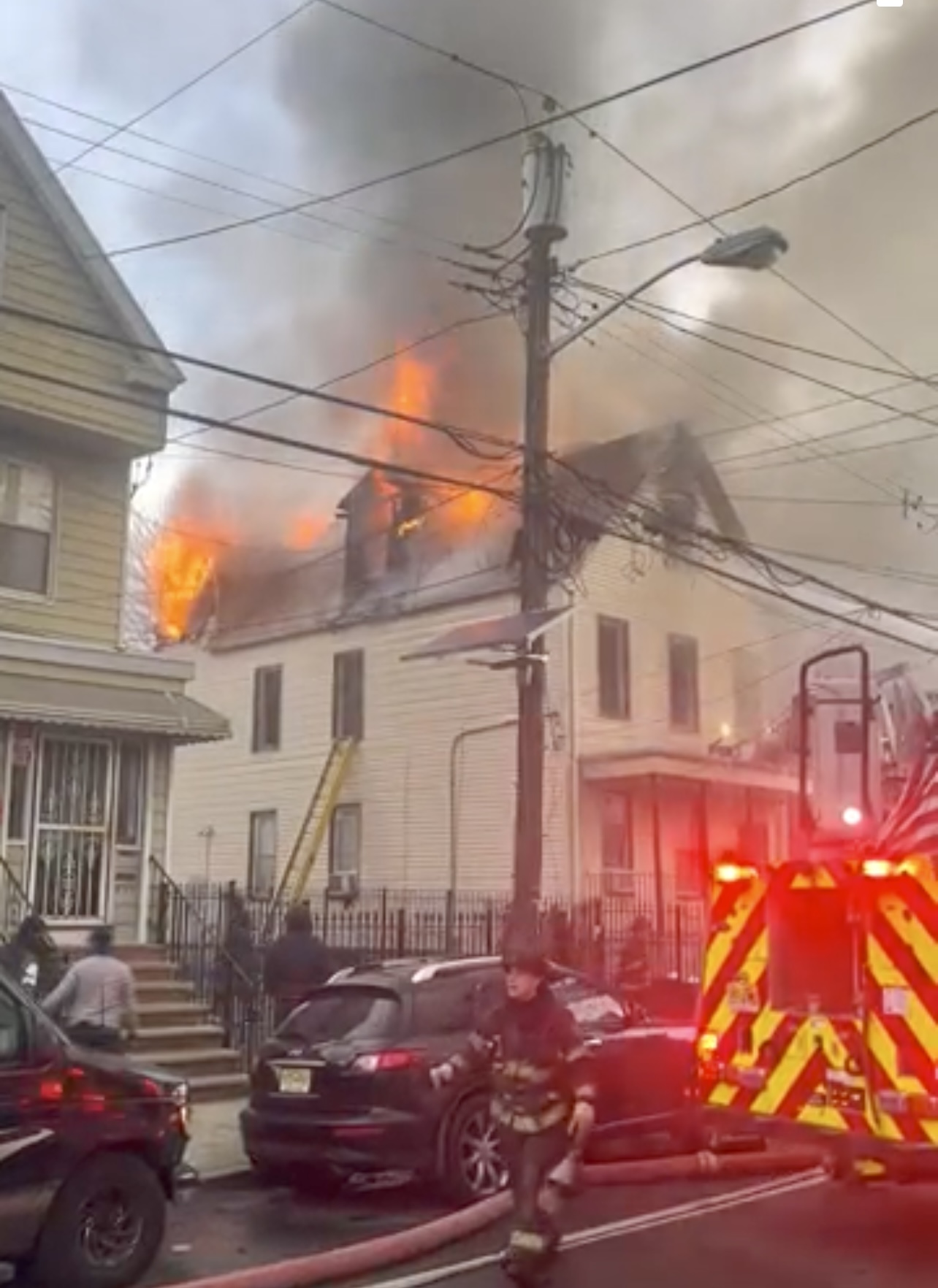 Officials on the scene struck a second and then a third alarm for manpower as intense flames began to spread throughout the building. 
Firefighters operated defensively while stretching multiple lines to beat down stubborn fire engulfing the house. 
Once it was safe, firefighters entered the house to check for trapped and injured occupants, which came back negative. 

Several inoperable neighborhood fire hydrants hampered firefighters ability to immediately get water on the fire. 
As of 7:45 a.m., the fire was not under control and the cause is under investigation. 
DEVELOPING