Hamilton Township (Mercer)
Mercer County officials are investigating the cause of a fire that killed one person and injured two others inside a house in Hamilton Township Friday. 
The early morning fire broke out in the 200 block of Woodlawn Avenue shortly before 3:30 a.m. 
According to Peterson's Breaking News of Trenton a preliminary investigation revealed that Hamilton Township firefighters rushed to the neighborhood and found two homes fully involved in flames. 
 Crews stretched several lines as they beat down intense fire while rescue crews forced entry into the home after witnesses informed them that occupants were tramped inside one of the residences.
When firefighters made their way into the home, they pulled the lifeless body of an unidentified person from the burning structure. The individual was pronounced dead at the scene.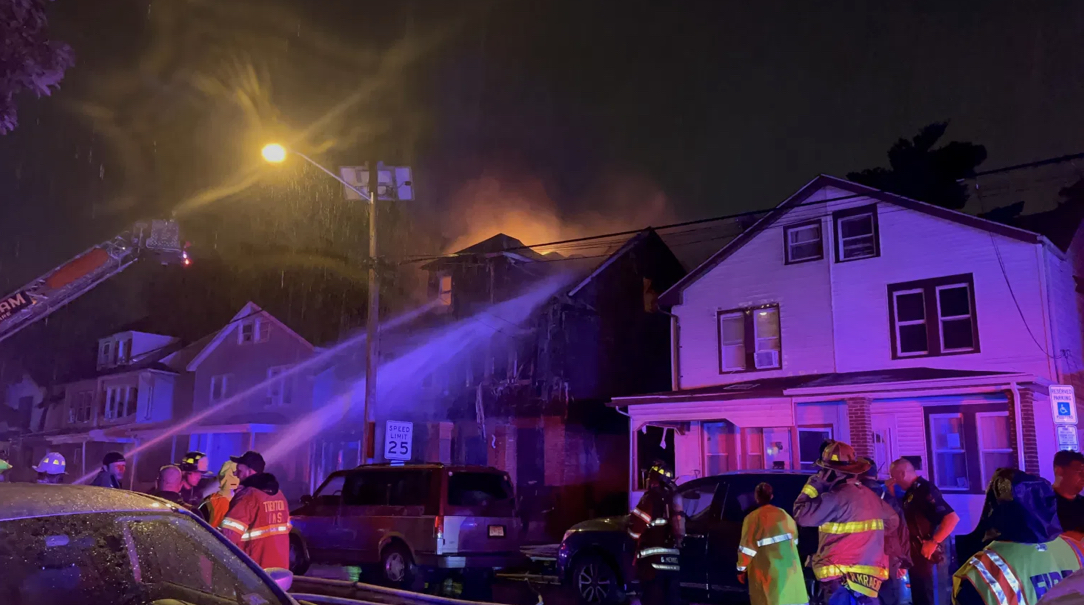 Officials said two other residents were rushed to Capital Health Regional Medical Center in Trenton suffering non-fatal burns. 
Fire conditions continued to worsen, but crews poured massive amounts of water on the stubborn blaze to get the fire under control around 5 a.m. 
The cause of the fire has not been determined at this time. 
IMAGE/VIDEO CREDIT: Peterson's Breaking News of Trenton NJ