Paterson
Several firefighters were injured after two apparatuses collided while racing to a massive fire in a section of Paterson this evening. 
Firefighters were dispatched to a three-alarm blaze that erupted inside a five-story multi-family building at around 5:30 p.m.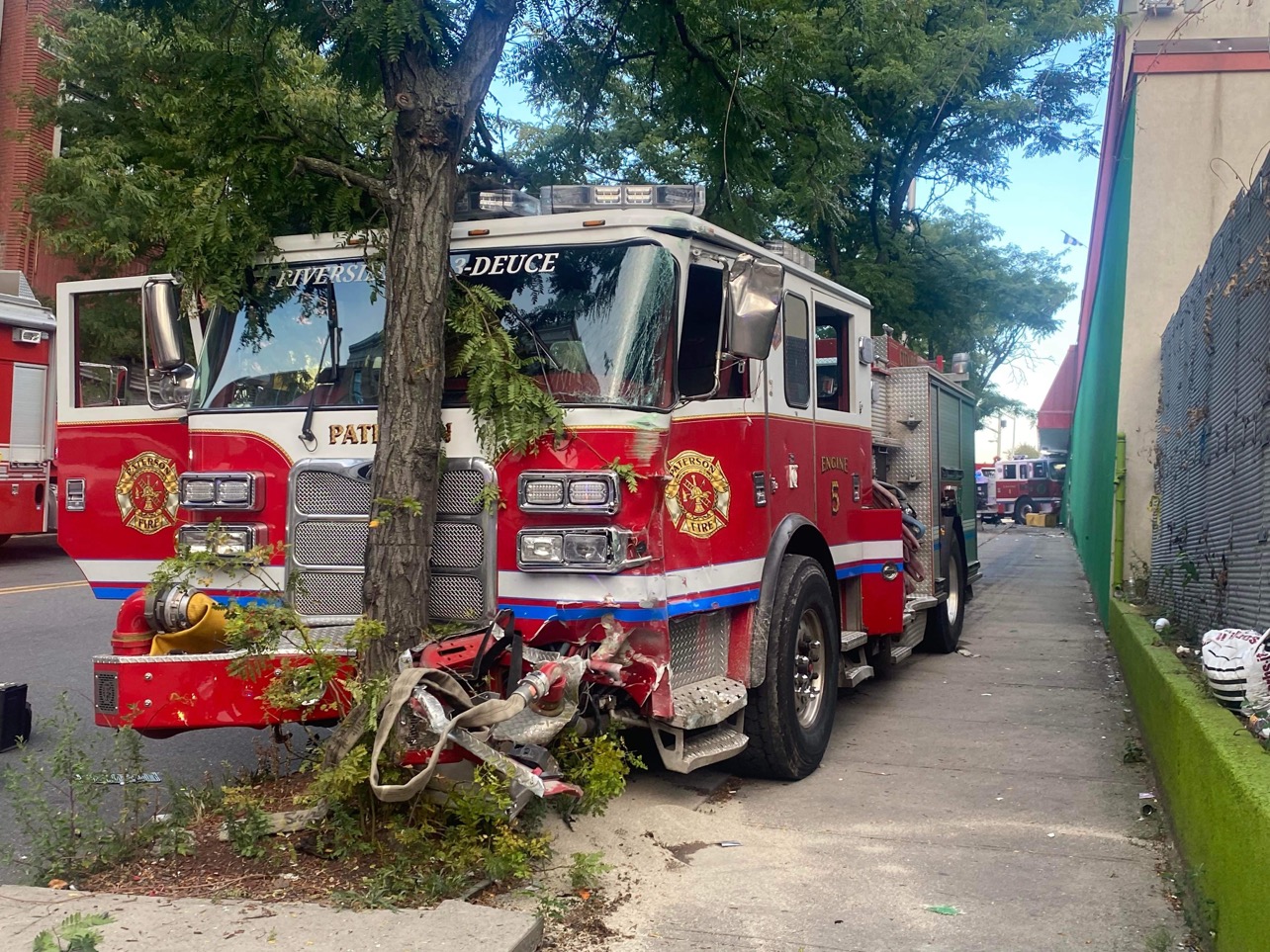 Two Paterson fire trucks making their way to the scene crashed near the intervention of Broadway and Straight streets. 
The impact of the collision sent one of the trucks slamming into a building while the other fire truck came to rest on a tree.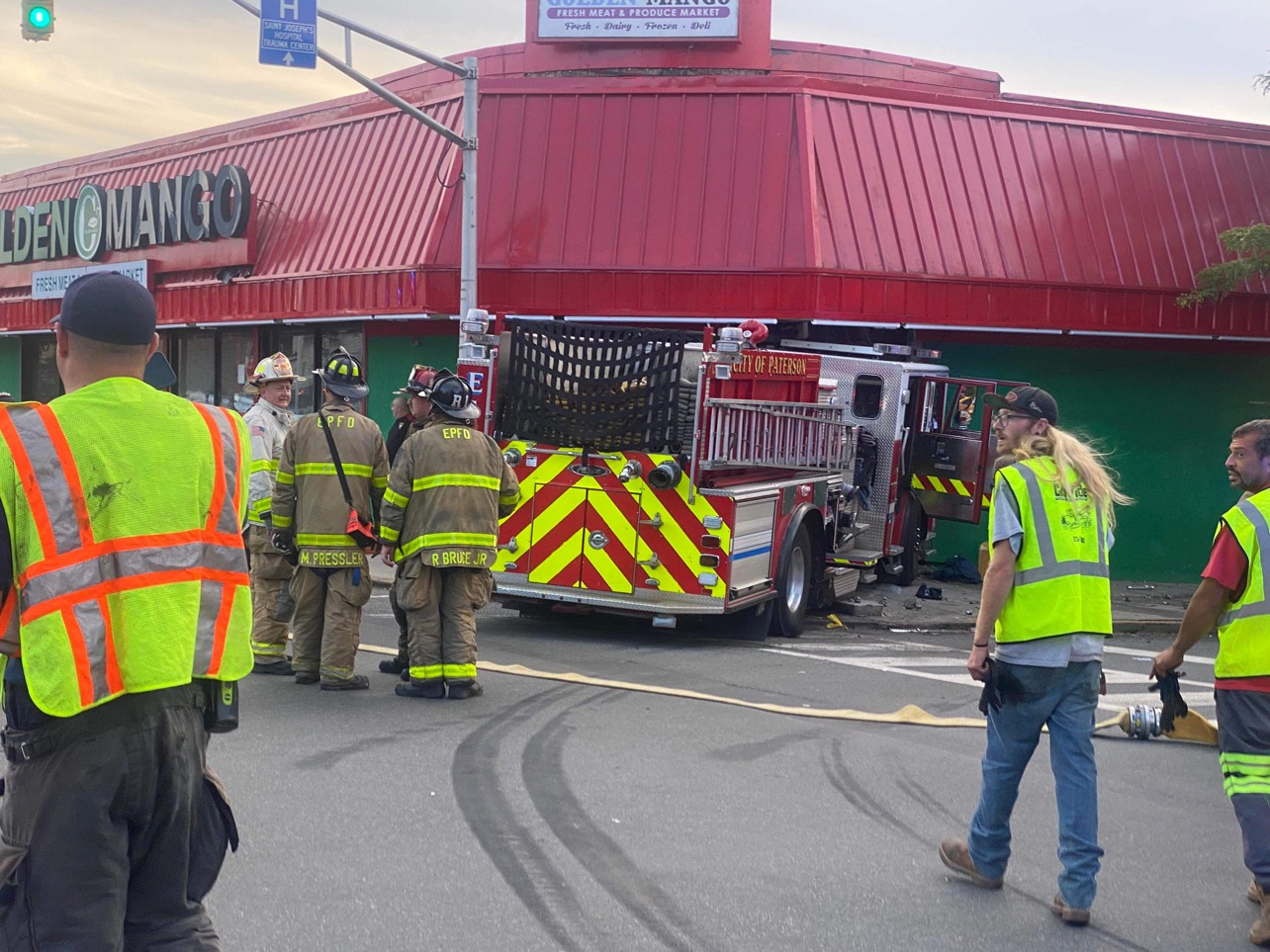 Eight firefighters were rushed to area hospitals for treatment suffering severe injuries. 
Back over at the Main Street fire, crews beat down heavy flames to bring the first blaze under control in under an hour. 
The cause of the fire is under investigation.