Paterson
Over two dozen firefighters are on the scene battling a massive fire that is burning inside a warehouse  in Paterson at this time. 
Preliminary reports indicated that at approximately 4:37 a.m., firefighters raced to the vicinity of East Railway and Florida avenues after receiving calls of fire.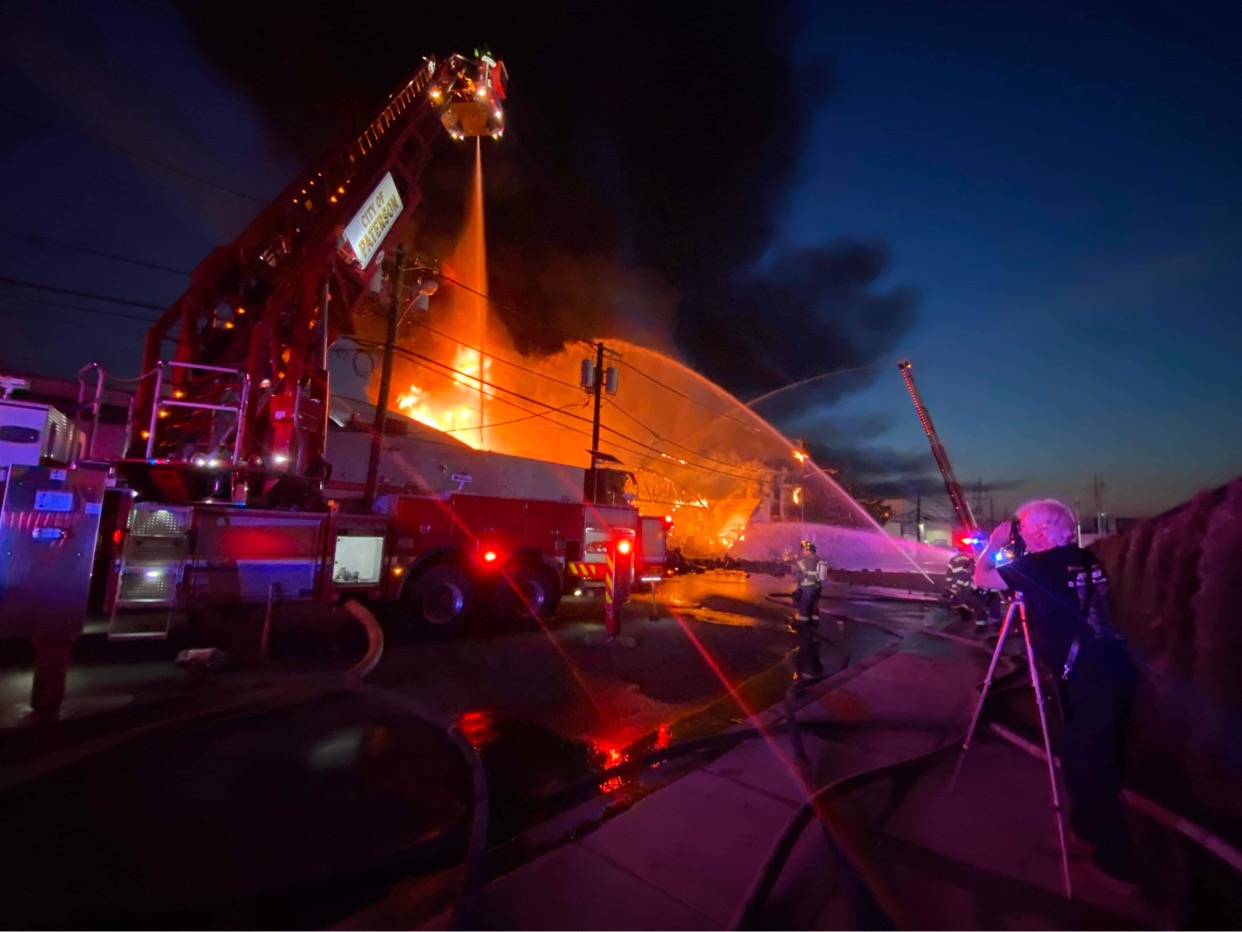 Crews arrived and found heavy fire shooting through the roof of the large building. 
Paterson firefighters resulted in a "surround and drown" operation after the building became unstable and ultimately collapsed due to intense fire.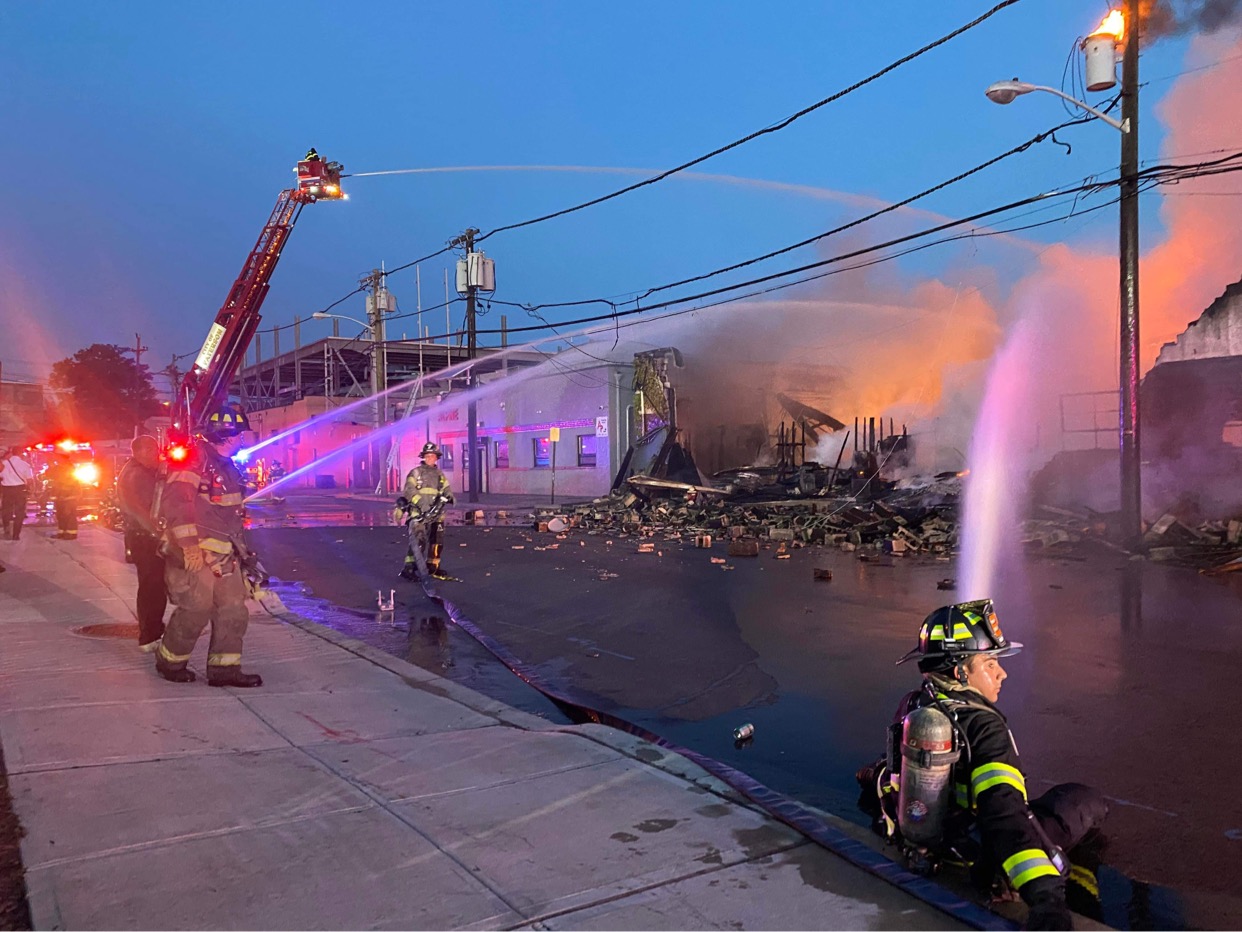 Paterson fire officials struck as many as three alarms for manpower as raging fire began to extend to neighboring factories. 
As of 5:16 a.m., no injuries were reported, the fire remains in effect and the cause of the blaze is under investigation.