Newark
Newark firefighters battled an early morning fire that destroyed at least two commercial establishments in the city's downtown Sunday. 
Just before 5:15 a.m., firefighters responded to the call of a fire at the 2-story commercial building.
A second alarm was called at 5:29 a.m., with a total of 70 firefighters responding to the scene.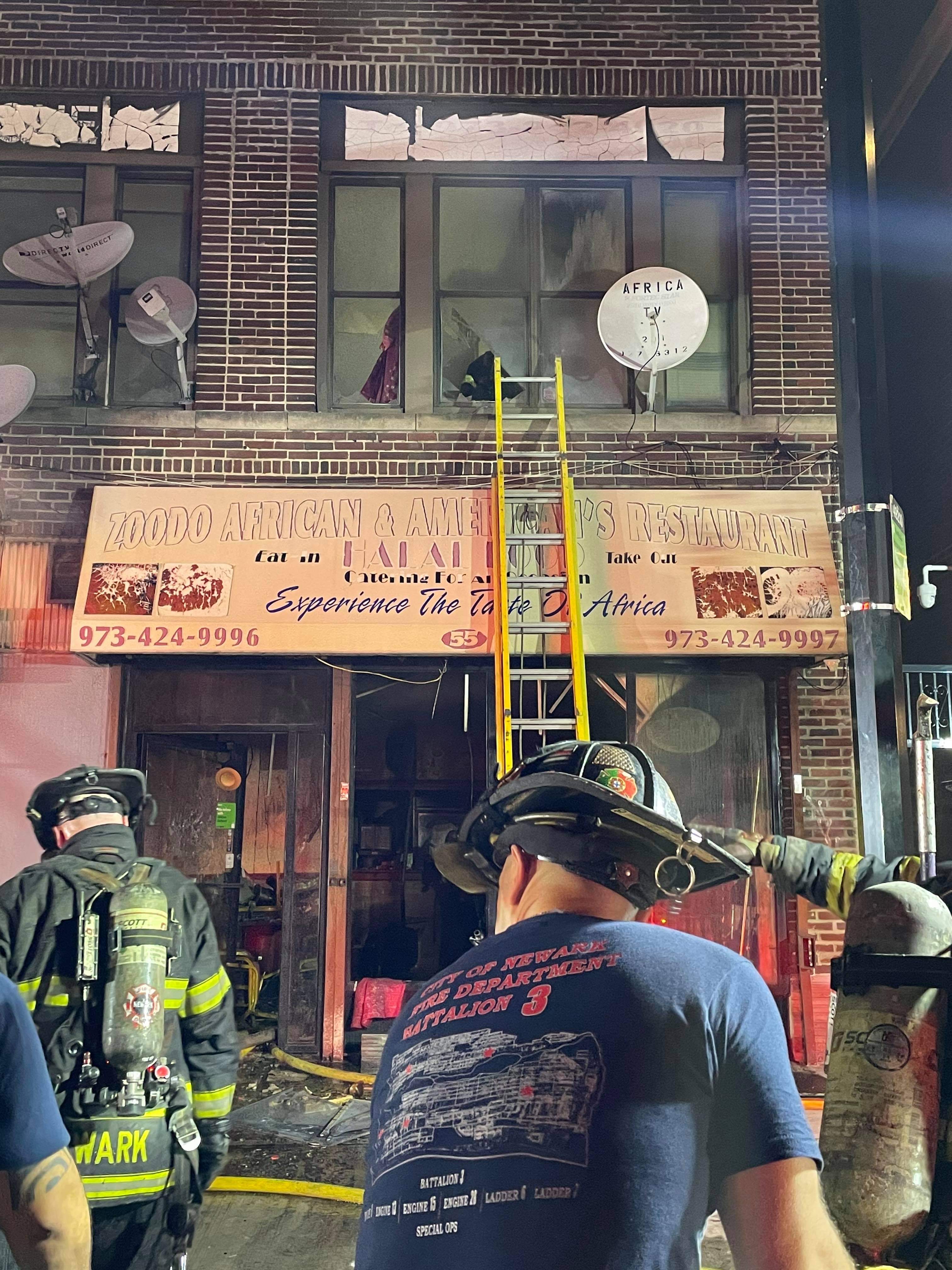 Firefighters arrived and found heavy smoke and raging flames coming from the old Just Fish restaurant that was in the process of converting into another soul food restaurant. 
Newark firefighters forced entry into the establishment while stretching lines into the African Zoodoo Restaurant after smoke and fire was observed inside both buildings.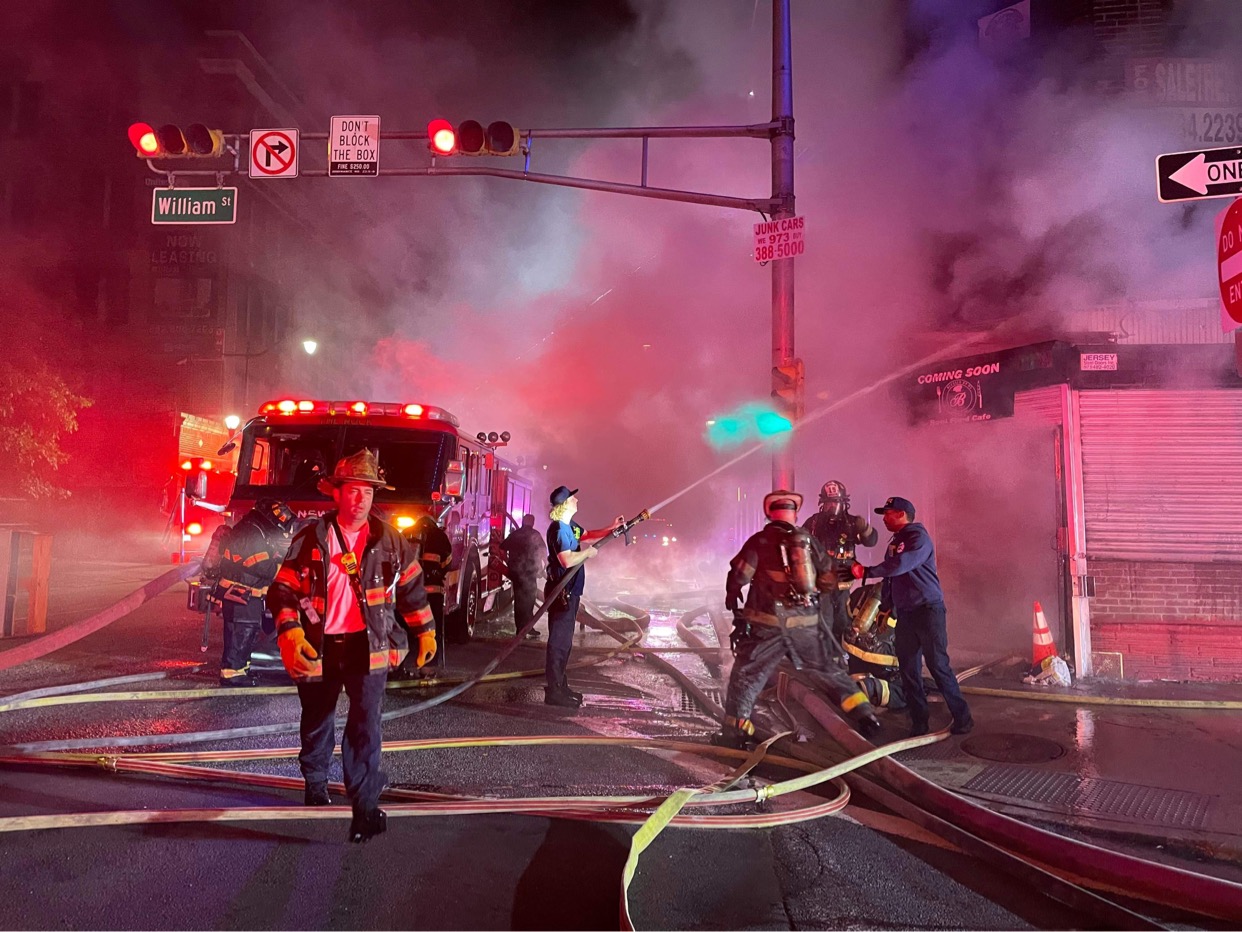 As of 5:45 a.m., firefighters made significant progress in knocking down the flames inside both buildings. 
Crews used a ladder to access apartments on the second floor of the building to search for trapped and injured occupants.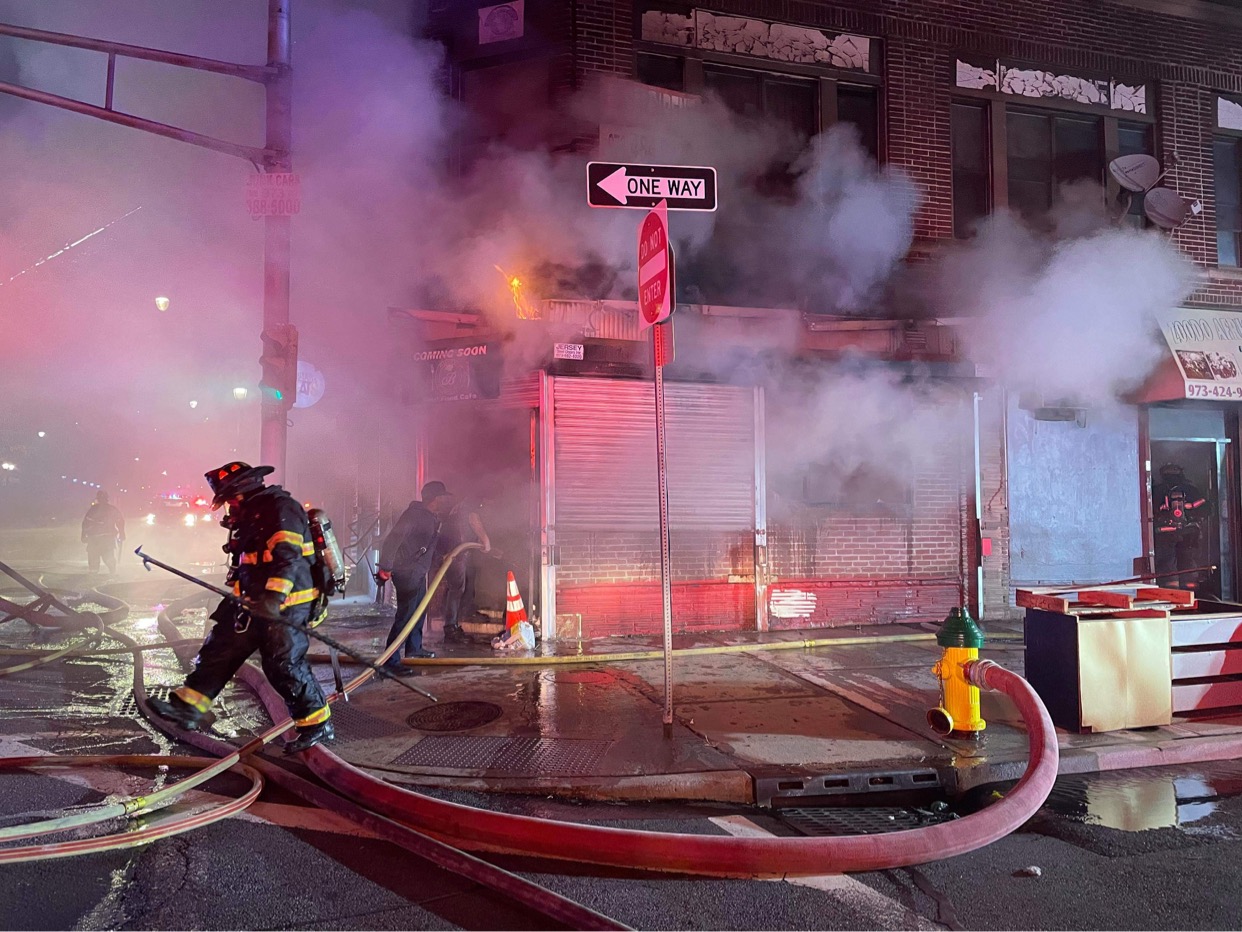 The fire originated in the first floor of Zoodo African American Restaurant and extended to an adjacent store. 
The fire was considered under control at 6:26 a.m. 
A primary search came back negative for victims. 
The Newark Arson Squad was notified of the fire. 
We will update this information this morning.