East Orange
The Essex County Prosecutor's Office has been notified of a house fire that caused confirmed fatal injuries to a man in East Orange on Monday morning. 
Early morning flames tore through a home located at 53 Hawthorne Avenue shortly before 2:15 a.m. 
When firefighters arrived, they found heavy flames engulfing the two-and-a-half-story wood-framed house on all sides. 
According to the investigation, firefighters beat down some of the flames, then entered the residence, where they found an unidentified, unconscious, and unresponsive adult male on the first floor.
The man was pronounced dead at the scene.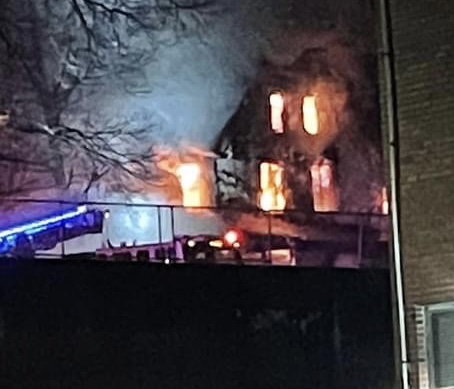 As of 4 a.m., crews extinguished much of the flames and continued to search the home for possible additional victims.
The Essex County Prosecutor's Office has confirmed only one fatality at 6:02 a.m. 
The cause of the fire is under investigation.