Elizabeth
Elizabeth Firefighters are on the scene of a ferocious multi-alarm fire burning through several homes in a section of the city at this time. 
A preliminary investigation indicated that crews were dispatched to 160 Smith Street after receiving reports of a fire around 3:25 p.m. 
Firefighters arrived and observed heavy flames engulfing a house with fire rapidly extending to three neighboring homes.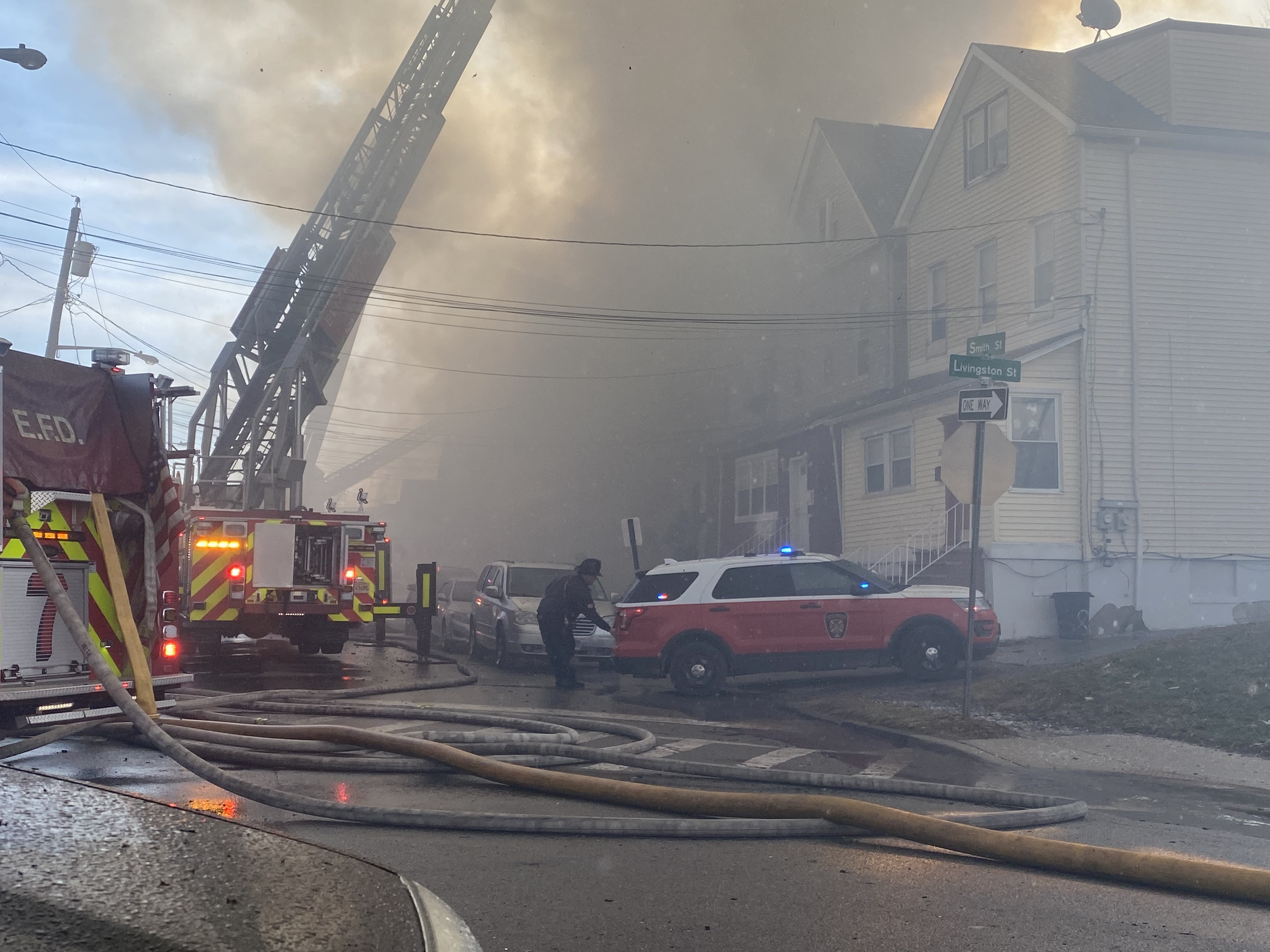 Officials on the scene struck as many as five alarms for manpower after fire ripped through the roof of the original fire building, causing a partial collapse. 
As of 4:20 p.m., firefighters continued to fight intense flames and has not declared the blaze under control. 
Officials have not confirmed injuries at this time. 
UPDATE: 25-30 people have been relocated. 
DEVELOPING