Jersey City
The Hudson County Prosecutor's Office has been notified of a deadly shooting in a Jersey City community Sunday morning. 
Several officers responded to reports of shots fired near the intersection of Monticello Avenue and Astor Place around 3:15 a.m. 
When officers arrived, they found at least two victims struck by bullets, with one of the injured unconscious and unresponsive at that location. 
Medical personnel pronounced one of the victims dead at the scene.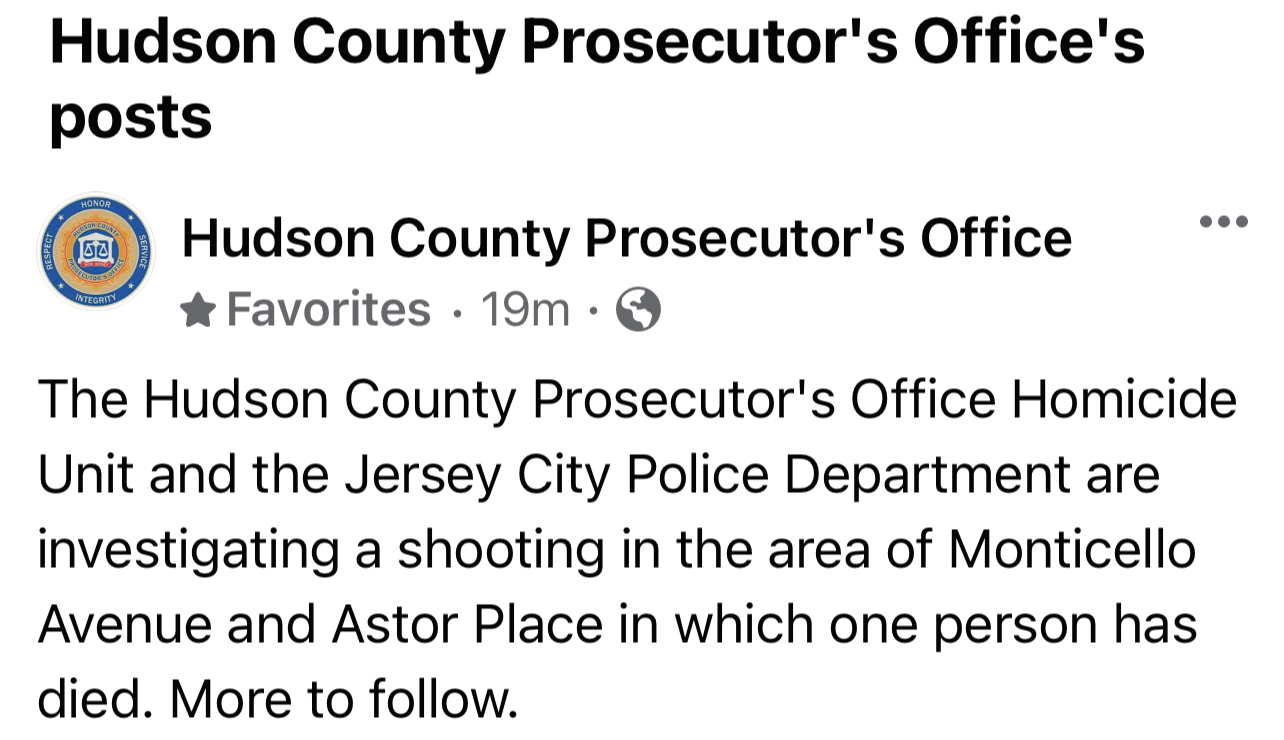 The investigation into what prompted the shooting is active and ongoing. We will update this story as soon as additional information comes in from police. 
No arrests have been made. 
DEVELOPING