Kearny
By: Richard L. Smith 
Authorities preliminarily reported no serious injuries for a truck fire that burst into flames after a crash on a highway in Hudson County Tuesday morning. 
Emergency responders rushed to the southbound NJ Turnpike Western Spur near exit 15W after receiving reports of a vehicle fire around 5:32 a.m.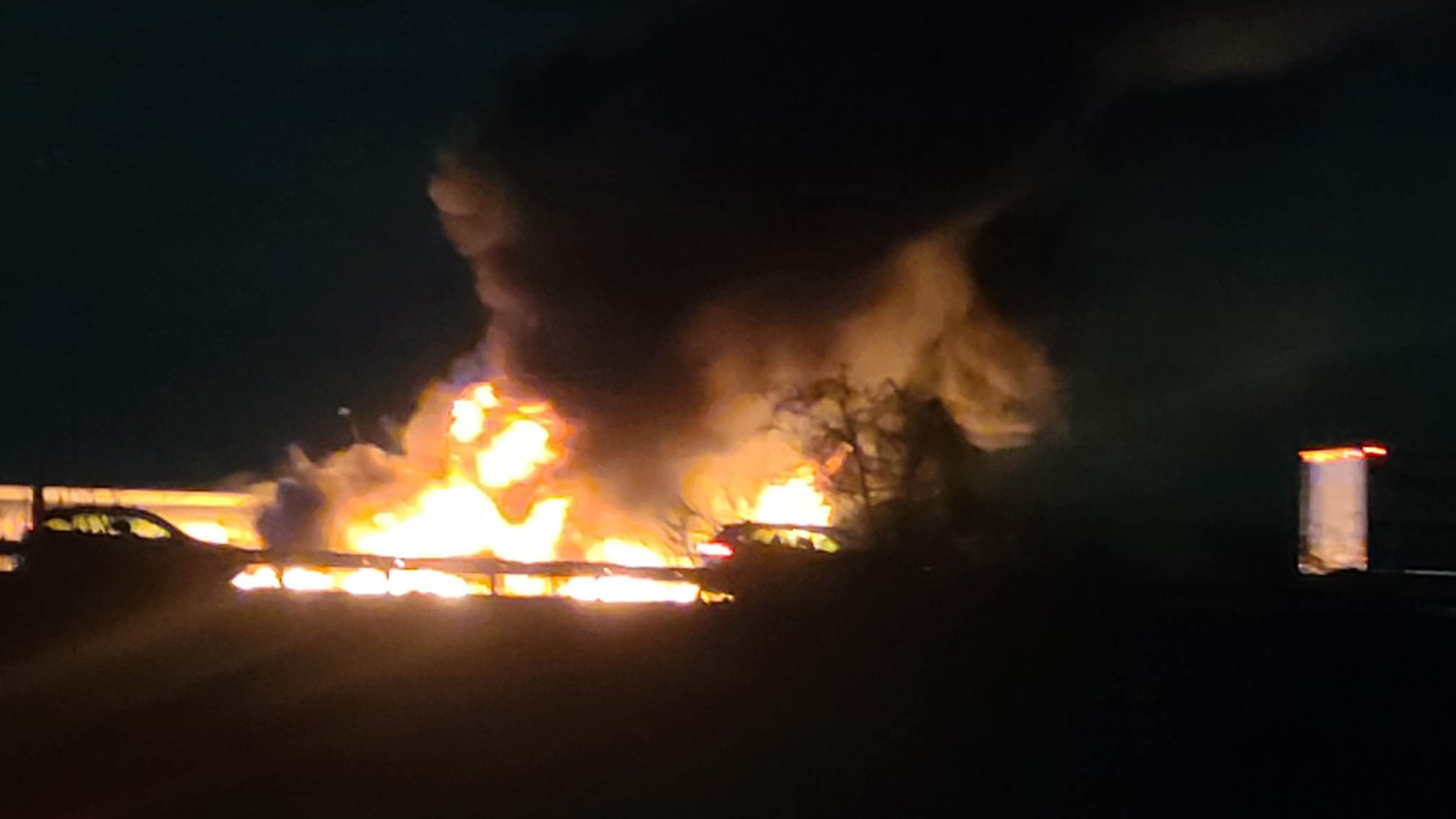 Upon arrival, firefighters and NJ State Police closed all lanes after they found a truck heavily involved in flames after a crash that involved a car.  
Police began to search the area for possible victims who may have ejected onto the highway.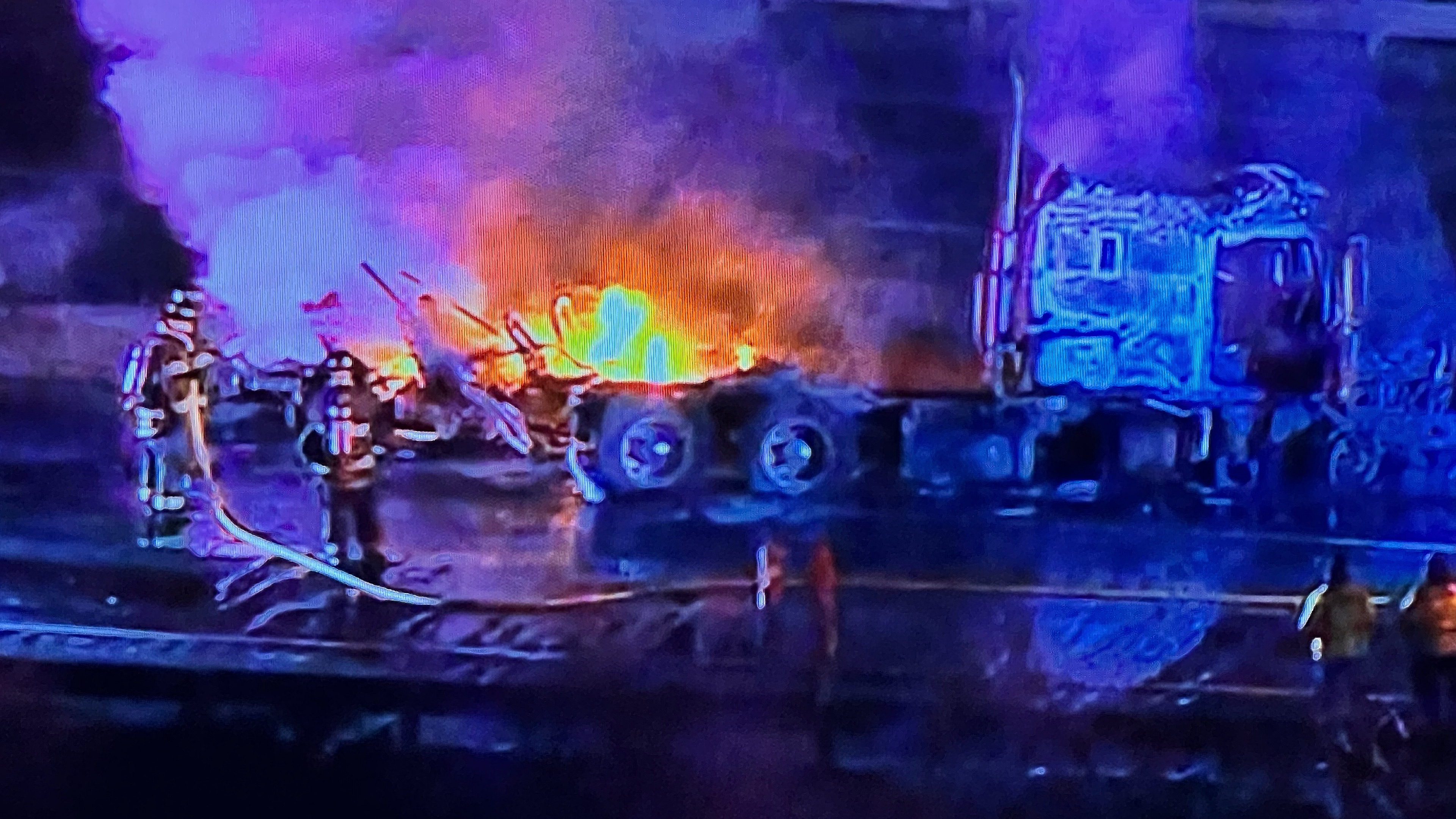 Firefighters managed to get the blaze under control but not before heavy traffic began to build on the highway. Expect some delays as police have at least two lanes blocked at this time. 
The cause of the fire is under investigation.