East Orange
The Essex County Prosecutor's Office has been notified of a crash that caused severe injuries to a person in East Orange Thursday morning. 
According to a preliminary investigation, at approximately 5:15 a.m., East Orange emergency responders rushed to the scene of a crash near 114 North Munn Avenue.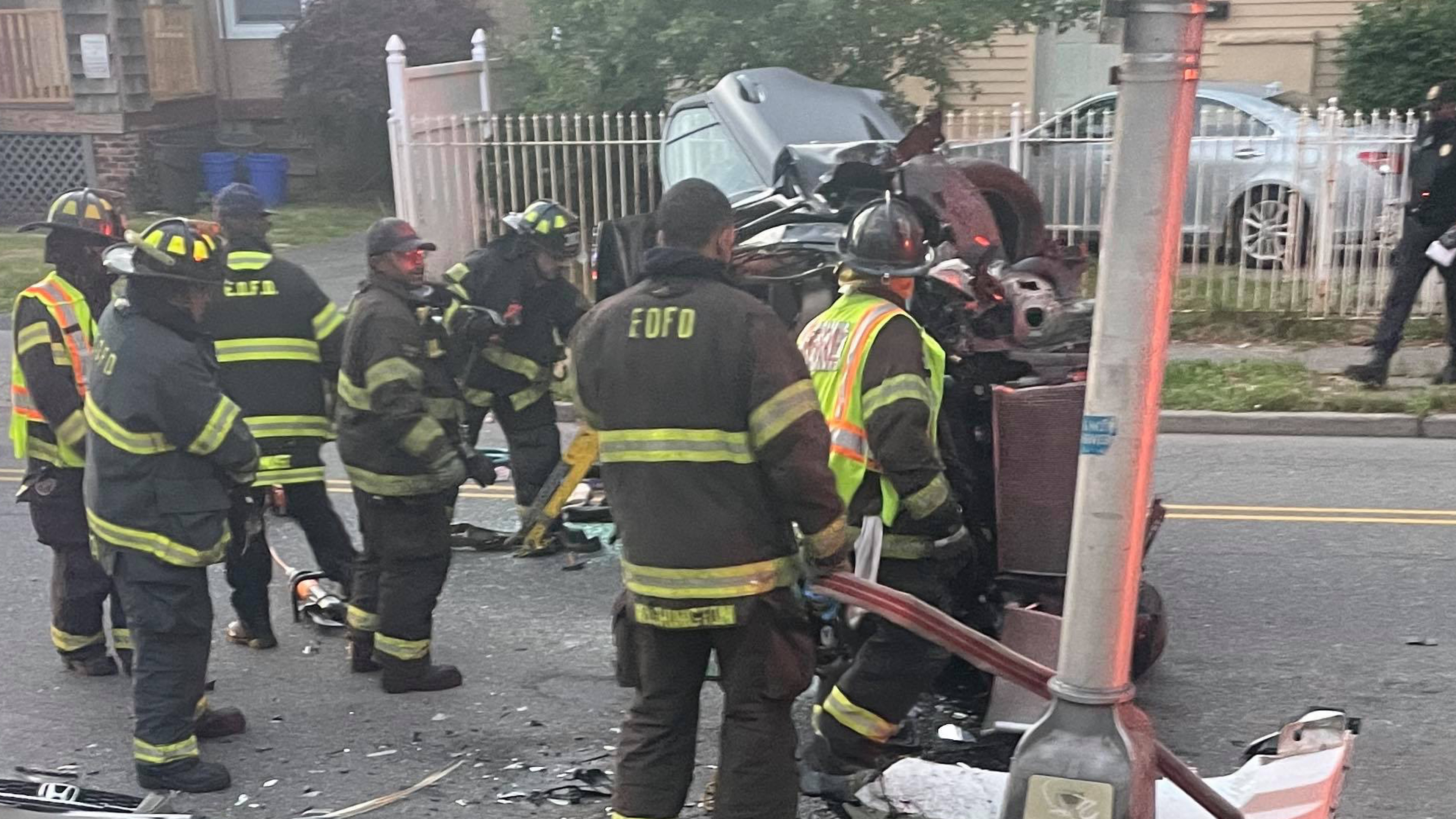 When rescue crews arrived, they found a vehicle on its side with a male driver trapped inside. 
According to police, the unconscious and unresponsive driver was extricated then administered CPR before being rushed to University Hospital in 'grave' condition. 
A baby boy was reschuled from the car  without severe injuries. 
Police say a parked vehicle was struck, but there were no occupants inside. 
The cause of the crash is under investigation. 
UPDATE: The driver was pronounced dead at 6 am