Glen Ridge
Emergency responders from around the region are on the scene of a horrific crash that has several fatalities reported in Glen Ridge Tuesday. 
Preliminary reports for om the scene indicated that the early morning collision happened before 5 a.m. when a car reportedly lost control and crashed down an embankment near the intersection of Bloomfield and Ridgewood avenues. 
At least two victims were confirmed dead inside the vehicle but Search and Rescue personnel worked frantically trying to remove other victims from the car who were 'gravely' injured as of 5:11 a.m. 
The investigation into this collision is early, active and ongoing. 
We will update this information as soon as our field crew gets to the scene. 
UPDATE 6:09 am: The Essex County Prosecutor's Office has confirmed fatal injuries with our information center. More info is to come.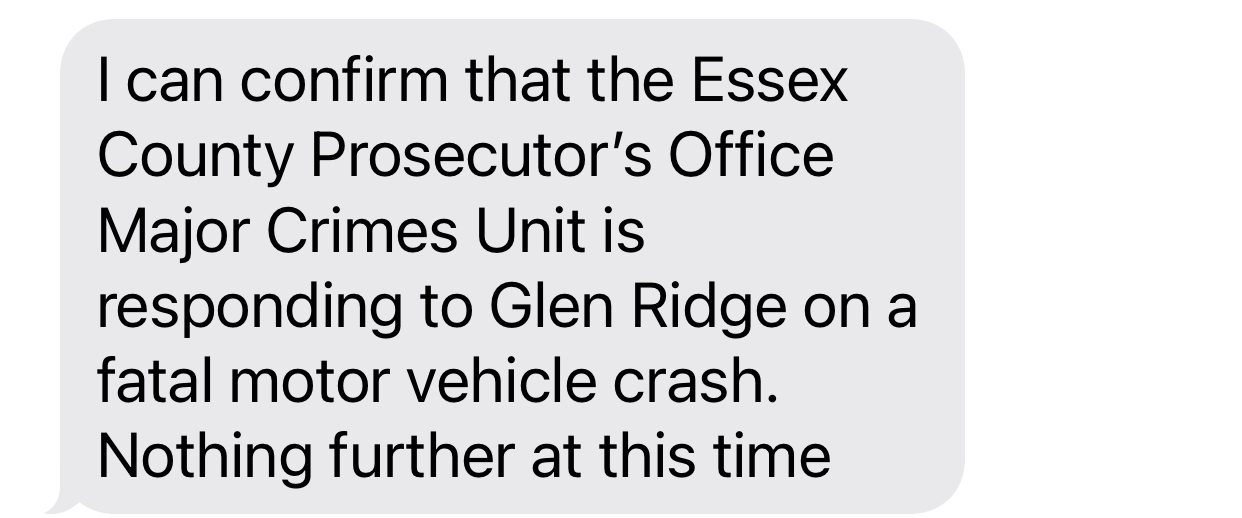 Avoid the area for the investigation.