New Jersey
North Jersey is preparing for winter weather that's supposed to drop more than 8 inches of snow in some areas over the next couple of days.
For Friday, January 28, the current forecast information indicates that there will be flurries this morning followed by snow showers, with temperatures in the mid-upper 20s. 
Predictions show that this will lead to around 0.5 inches of snow in most places, with a few spots near 1 inch into the midday. Then taper to flurries afterward with more marginal temperatures.
The National Weather Service has issued a Hazardous Weather Outlook and Winter Storm Warning, which is in effect from 7 p.m. this evening until 7 p.m. on Saturday.
Current models predict periods of moderate to heavy snowfall, which will taper off by Saturday evening. 
Snowfall amounts may range from as little as 2-4 inches in some areas and up to between 7-11 inches in others.
Snowfall rates of 1+ inches per hour are possible during the overnight hours.
Blowing and drifting snow with possible near whiteout to blizzard conditions remain possible with this storm system.
Winds will be north-northeast at 10-18 mph with 30-35 mph gusts. We may see a few peak gusts of 40-45mph may occur Saturday morning. 
Winds may diminish overnight, moving northwest at 10-15 mph with gusts 30-35 mph.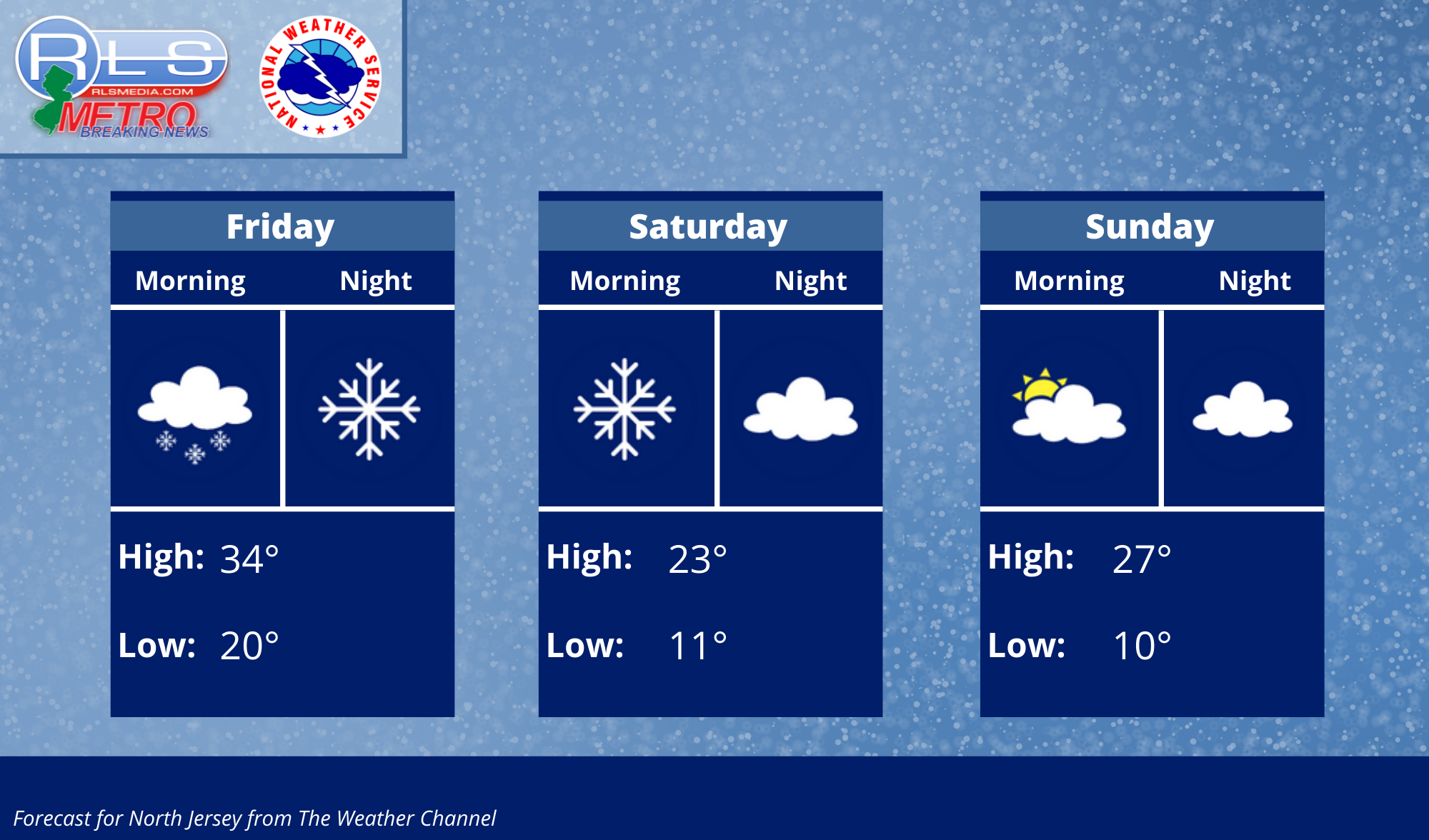 Ways to help while you're at home during the storm
Help a senior citizen or neighbor who might not be able to shovel or may need help. Check on them and make sure everything's okay!
Keep your fire hydrants cleared so in the unfortunate event they are needed to be accessed by the local fire department. It can happen quickly. Every second matters!

Remove snow and ice within a 3-foot perimeter of the hydrant.
Shovel a pathway from the hydrant to the street so firefighters can access it quickly.
You may find that plows pushing snow from the roadways end up blocking and, in some cases burying the hydrants. You can help by clearing them!

Clear a pathway for your pet so they are not buried in the snow, and make sure they are properly protected from the weather temps!
Please do NOT call 9-1-1 to report that it's snowing, or the roads are slippery. 
If you see a house on fire, assume that nobody has called, and PLEASE MAKE THE CALL!
If you go out, make sure you are dressed for the weather. HYPOTHERMIA can be deadly!
Dress in layers
Wear a warm hat
Wear a scarf and gloves
Take extra care of small infants, children, seniors and our vulnerable – Make sure they are dressed for the temp!
Drink plenty of fluids and warm/hot drinks