Demarest
Sharanya Agarwal, Lily Cossio, Brooke Hess, Jaclyn Larraz, and Shivani Sahu just became the first students from the Academy of the Holy Angels Distributive Education Clubs of America Team to qualify for the National DECA Competition. This event will be held in Atlanta, Georgia, in April.
After five seasons of solid competition (2018-22), AHA made its move at the state event hosted by Harrah's in Atlantic City on March 1 and 2. 
Angels demonstrated their business acumen in many areas, including marketing, management, entrepreneurship, finance, and hospitality. 
"Everyone worked hard, had fun, and did a great job representing AHA," AHA Middle School Dean Traci Koval said. "The theme of the conference was 'Maximize Your Momentum' - and we sure did that!"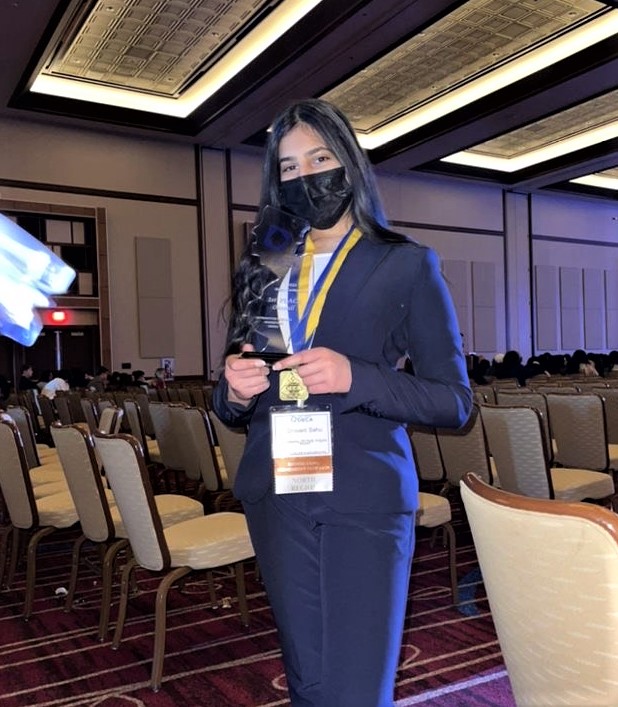 Koval and AHA Middle School faculty member Sarah Chalmers brought the team to the state event while DECA Adviser Krystal Reilly was on maternity leave. 
"It was her hard work and prep that got them where they are," Koval said of Reilly. "We just got to bring them and chaperone."
Students who qualified for the national event by placing first through seventh in the final round of the state competition include: 
Shivani Sahu of Paramus, who finished first in the automotive services marketing series; 
Brooke Hess of Cedar Grove, who earned second place in retail merchandising; 
Sharanya Agarwal of West New York, who was fifth in the principles of finance category; 
Lily Cossio of Tenafly, who was sixth in principles of hospitality and tourism. 
Jaclyn Larraz of New City, New York, and Hess also qualified for their work in the virtual business challenges.
"I am very excited to have qualified for the ICDC DECA National Conference. When I first joined DECA my sophomore year, I set a goal to qualify for the national conference during my time at Holy Angels," Hess (AHA' 22) said. 
"It feels so fulfilling to qualify, but it was a bit of a surprise because everyone at the state competition is incredibly competitive and talented in business. Placing second in the state in retail merchandising was an even bigger surprise, but I am honored and excited to represent Holy Angels!"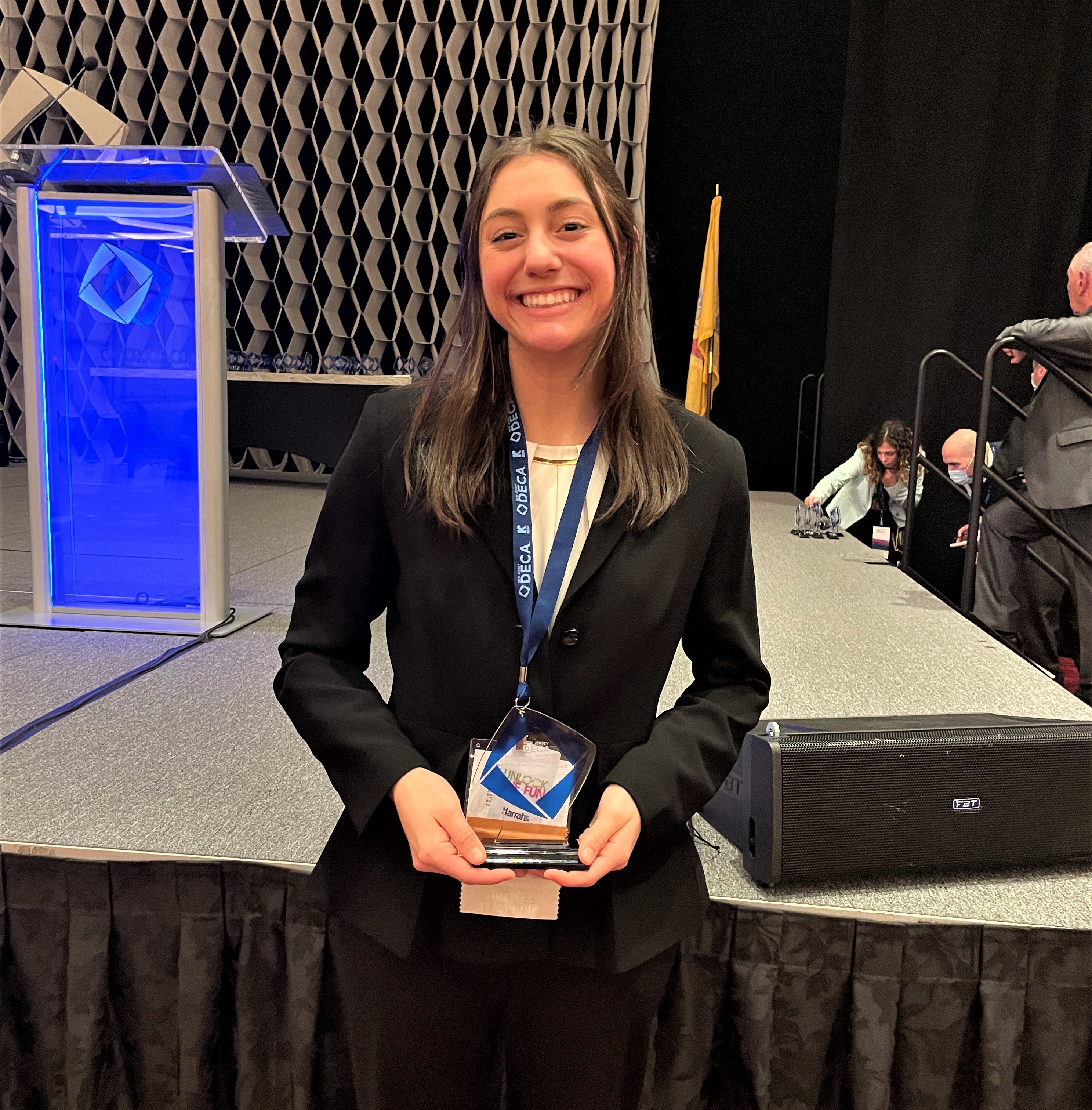 "I have wanted to pursue business since the age of 11, so I am feeling very accomplished," Larraz said. "I am also thankful for the opportunity and excited to see what comes next."
Agarwal said she is extremely excited about competing at the national level.
Cossio, who is participating in DECA for the first time this year, said the national event will be a great experience.

AHA DECA members Kyra Sapontzis of Park Ridge and Isabella McMahon of West Orange also made it to the final round of the state competition.
In addition to the Angels mentioned above, AHA's representatives in the statewide event include Alexa Cawood of Park Ridge; Sophie Cossio of Tenafly; Alexa Ferrara, Lianna Gourmos, and Natalie Yoo of Englewood Cliffs; Eliza Hoover of Mahwah; Annabelle Hur of Norwood; Hannah Kim and Speridoula Evelyna Pavlatos of Cresskill; Chae Hyun "Claire" Lee of Oradell; Emily Neumann of Ridgewood; Shannon Oliver of Woodcliff Lake; Gretchen Radtke and Rafaelle Zorea of Hoboken; Sophia Rigoli of Wyckoff; Lana Serpico of Englewood; Elise Tao of Upper Saddle River; Alexa Watson of Montvale; and Isabella Zahirudin of Stony Point, New York.