Demarest
According to AHA officials, Faith Youn's expert musicianship and abiding love for playing her violin regularly earn her invitations to perform in exciting venues. 
This summer, she traveled to Hawaii to participate in the Pacific Music Institute run by the Hawaii Youth Symphony and National Orchestral Institute + Festival.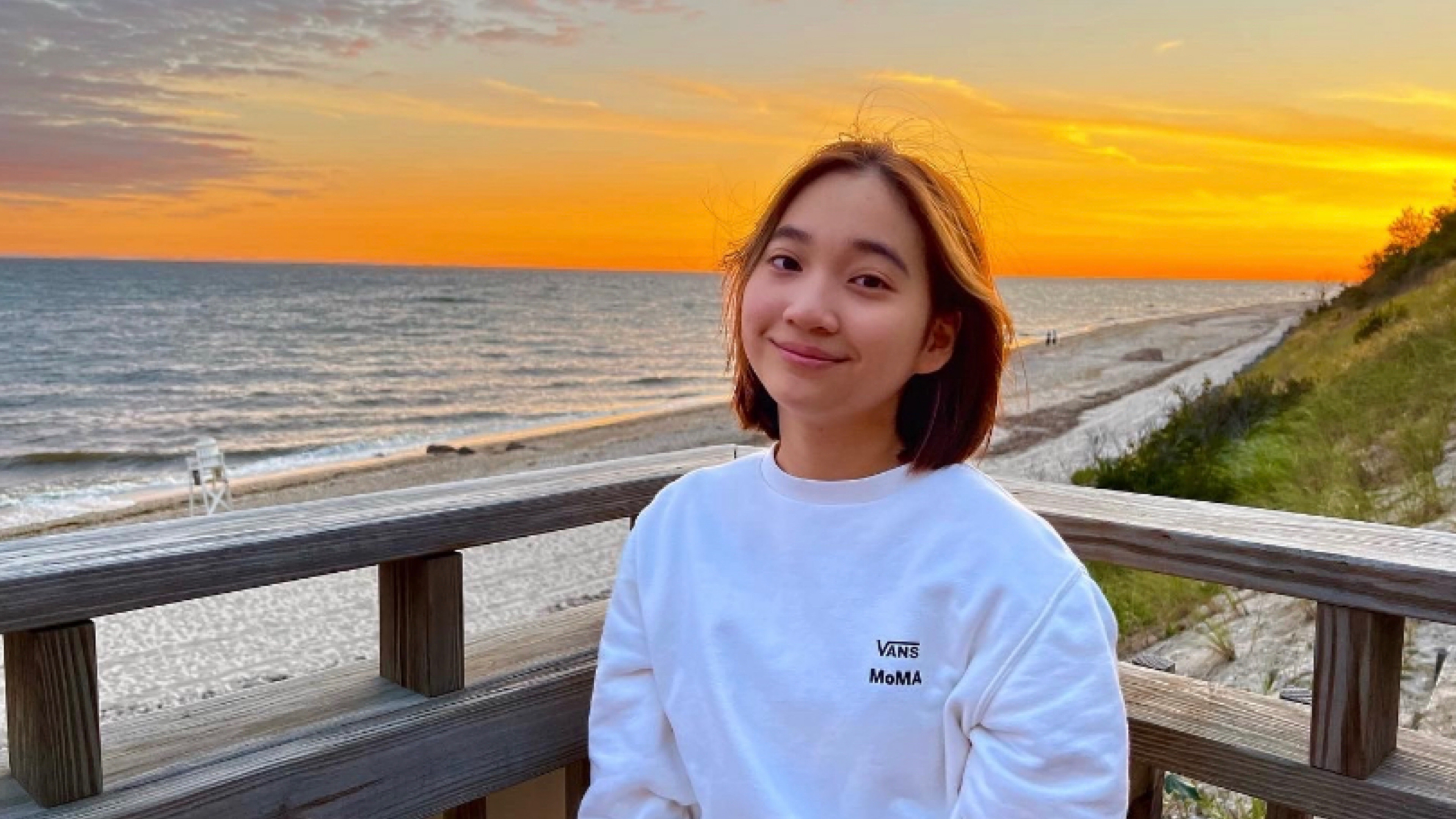 Youn, who is now a senior at the Academy of the Holy Angels, was chosen for the institute through a selective audition process. She played for the symphony orchestra and participated in the string quartet program.
"Throughout the week, I trained under professionals from, but not limited to, the Hawaii Symphony Orchestra, The Juilliard School, and The Met Opera, and was given the opportunity to perform at the Hawaii Convention Center and various senior living homes around the island of Oahu," Youn explained. 
The teen from Closter said she decided to audition after reviewing the program's varied repertoire.
"In the string quartet program, I performed more classical works such as Prokofiev's 'Quartet in F Major' and Borodin's 'String Quartet No. 2.' While in the symphony orchestra, we also played more classical works such as Grieg's 'Lyric Pieces' and Sibelius' 'Finlandia,' our repertoire also included traditional works of music from Hawaii.
I found this incredibly special because I feel that through the process of learning how to play the piece and working closely with the local Hawaiian musicians, I was able to appreciate the beauty of Hawaii even more: both its scenic landscape and culture." 
Youn is also achieving success closer to home.
"I was (recently) selected to be the principal second violinist for the New York Youth Symphony's fall concert cycle and the assistant principal second violinist for the winter and spring concert cycles of the 2022-23 season," she reported. 
Youn was selected via a competitive audition process in which over 300 tristate area musicians between the ages of 12-22 competed for one of 96 seats, 32 of which were for violinists.
"Each concert cycle consists of one big orchestral work, one underrepresented piece, one commissioned piece, and a soloist orchestral piece," Youn explained. 
"In addition to our concerts at Carnegie Hall, New York Youth Symphony will be making a video recording for the orchestra playing the underrepresented piece 'Escaramuza' by Gabriela Lena Frank."
By the time Youn entered Holy Angels in the fall of 2019, she had already played her violin at Carnegie Hall and Lincoln Center. She had also performed with the Hawaii Youth Symphony and at Italy's Narnia Festival. During her first year as an Angel, she was named assistant concertmaster of the AHA Orchestra, became a member of Select Strings, and performed at the School Sisters' Donor Recognition Luncheon. She also plays for the VioLIT Quartet. Her group, Vivo Trio, actively participates in the NY Youth Symphony's chamber music program and earned first prize in the Camerata Artists International Competition.
Youn is a member of the National Honor Society, the Tri-M national music honor society, and the national honor societies for students who distinguish themselves in math and art. She helps prospective Angels get a first-person perspective of AHA through her work as an Angel Ambassador. 
Her efforts to promote a more inclusive environment for current and future Angels led her to co-found the AHA Mandarin Club (now the Asian-American Cultural Club).
In 2019, she earned first prize at the Elite International Music Competition, the New York Concert Festival Competition, the Fourth Manhattan International Music Competition, and the New York International Music Competition. She has also performed with the New Jersey Regional Orchestra.
Youn has earned multiple President's Volunteer Service Awards for her community work, including instructing underprivileged children through Love Violin.
This Angel is also a talented fine artist who studies graphic design at Parsons. Youn recently earned a Gold Key in drawing/illustration and two Honorable Mentions in the Scholastic Art & Writing Competition. 
In 2021, she received a Tier I Award for outstanding work in Columbia's architecture and design course.
Founded by the School Sisters of Notre Dame in 1879, the Academy of the Holy Angels is the oldest private girls' school in Bergen County. While AHA is steeped in Catholic tradition, this prestigious school serves young women from many cultural and religious backgrounds.