Demarest
Students from Sharon Jureller's Advanced Placement Chemistry class at the Academy of the Holy Angels recently spent time working on double-replacement reaction activities with Linda Payonzeck's seventh-grade science students from AHA Middle School. 
Both classes met in the upper school's chemistry lab, where middle schoolers discovered how positive and negative ions from two ionic compounds trade places and form new compounds.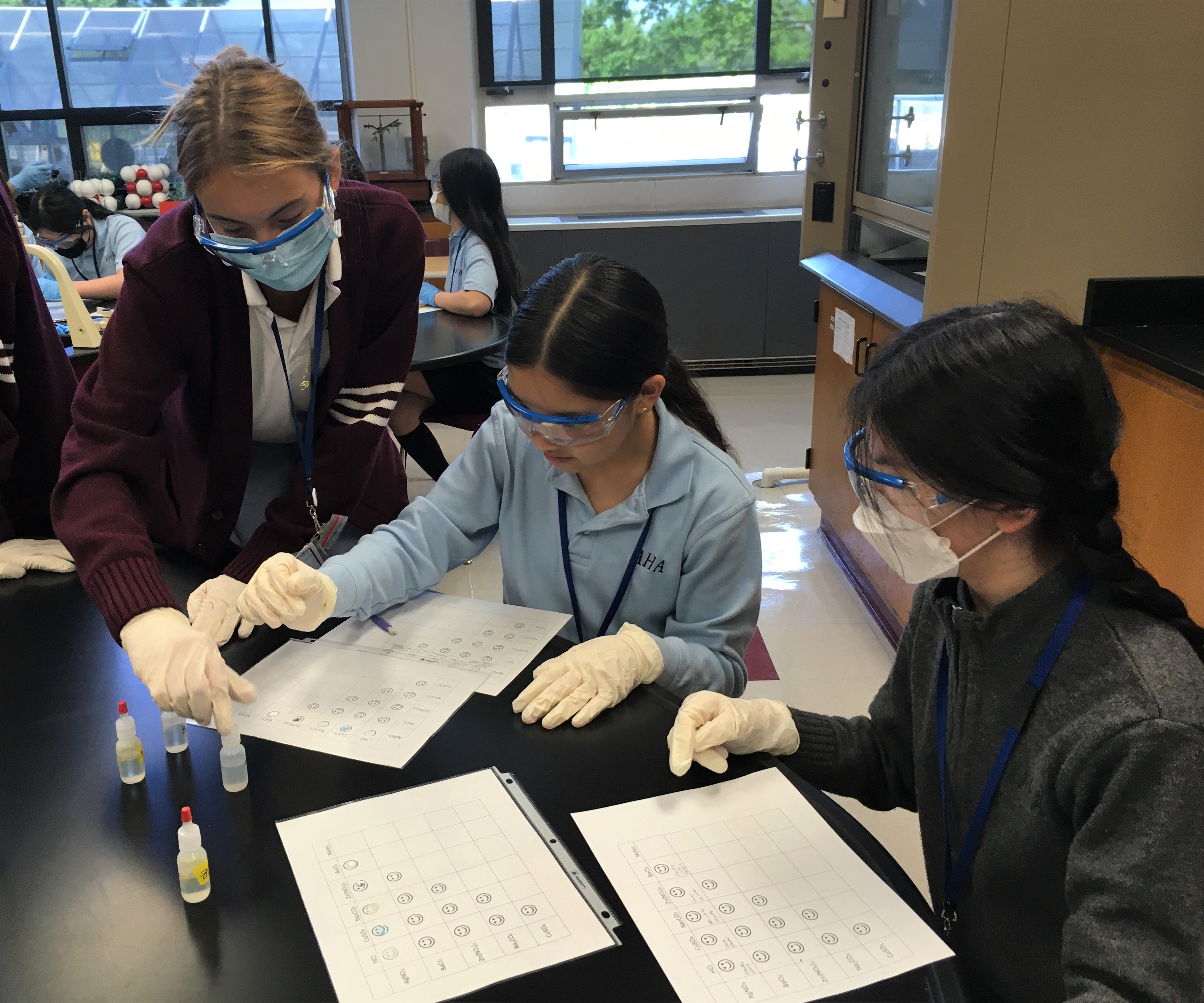 AHA Science Department Chair Patricia Prucnel initiated the collaboration by contacting the Academy's AP science teachers to determine if any upper school students would be available to work with the middle school science classes at some point. 
The mid-May session was perfect since the AP Chemistry students had already completed their AP exams. 
AP mentors included Caterina Cardamone, Mia Chang, Allison Chung, Isabella Dail, Dominique Rose Dela Gente, Katherine Amanda Donohue, Caroline Dupas, Celine Hong, Anna Jang, Katherine Merriam, Rachel Mina, and Gabriella Rigoli.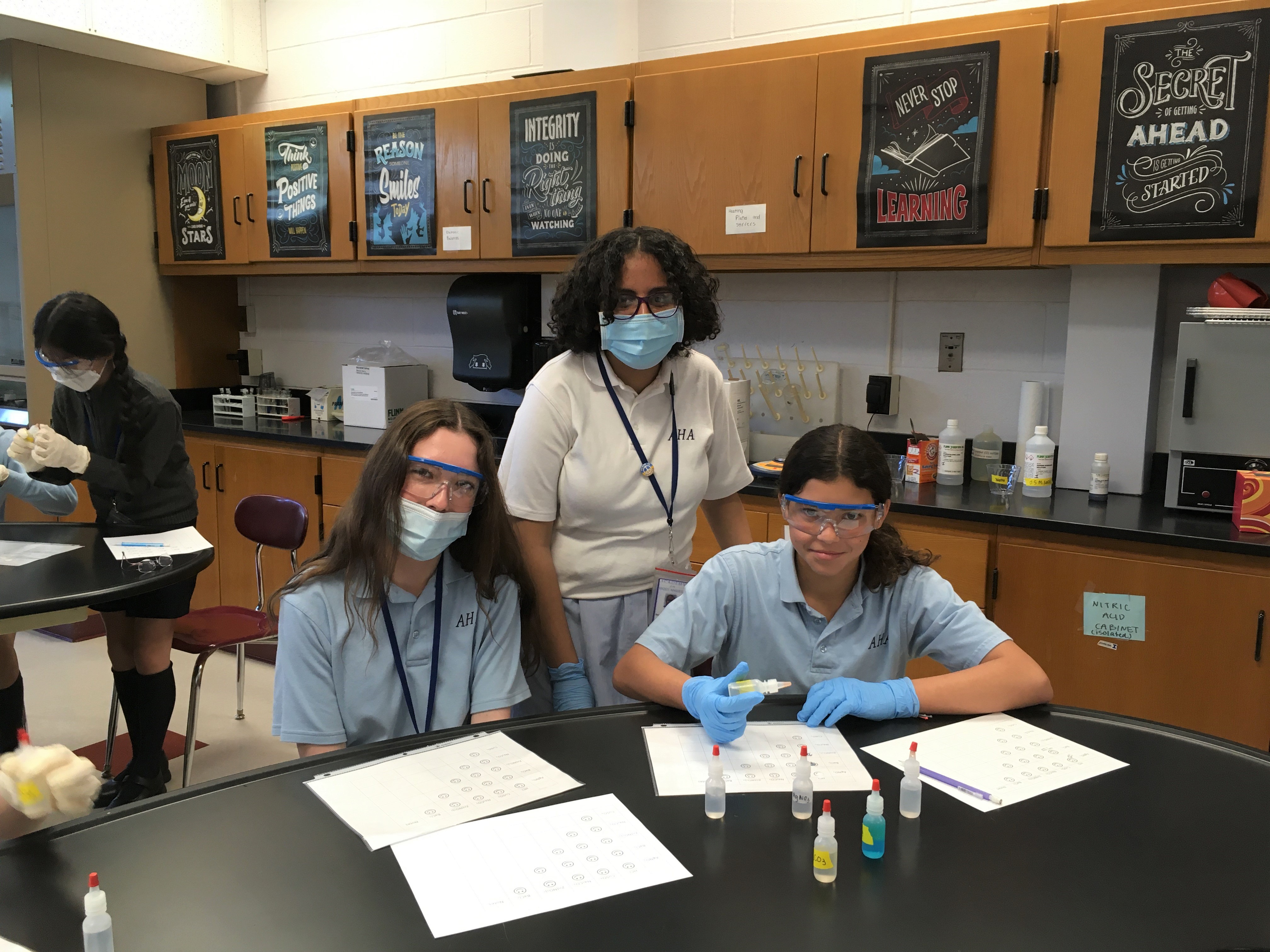 "I think it is a great opportunity for the middle school students to be able to go into the chemistry lab and learn from the high school students," Payonzeck said. 
"It was wonderful to see the cooperation, encouragement, and sisterly bond. The conversations were not just about the activities they were doing, but also about high school and the things they have to look forward to in the next few years."
"The AP class was enthusiastic about the idea as soon as I mentioned it to them," Jureller said. 
"We discussed options for the lab and decided on the double-replacement reactions after the AP class conducted it themselves. They thought it was straightforward and would be interesting for middle schoolers.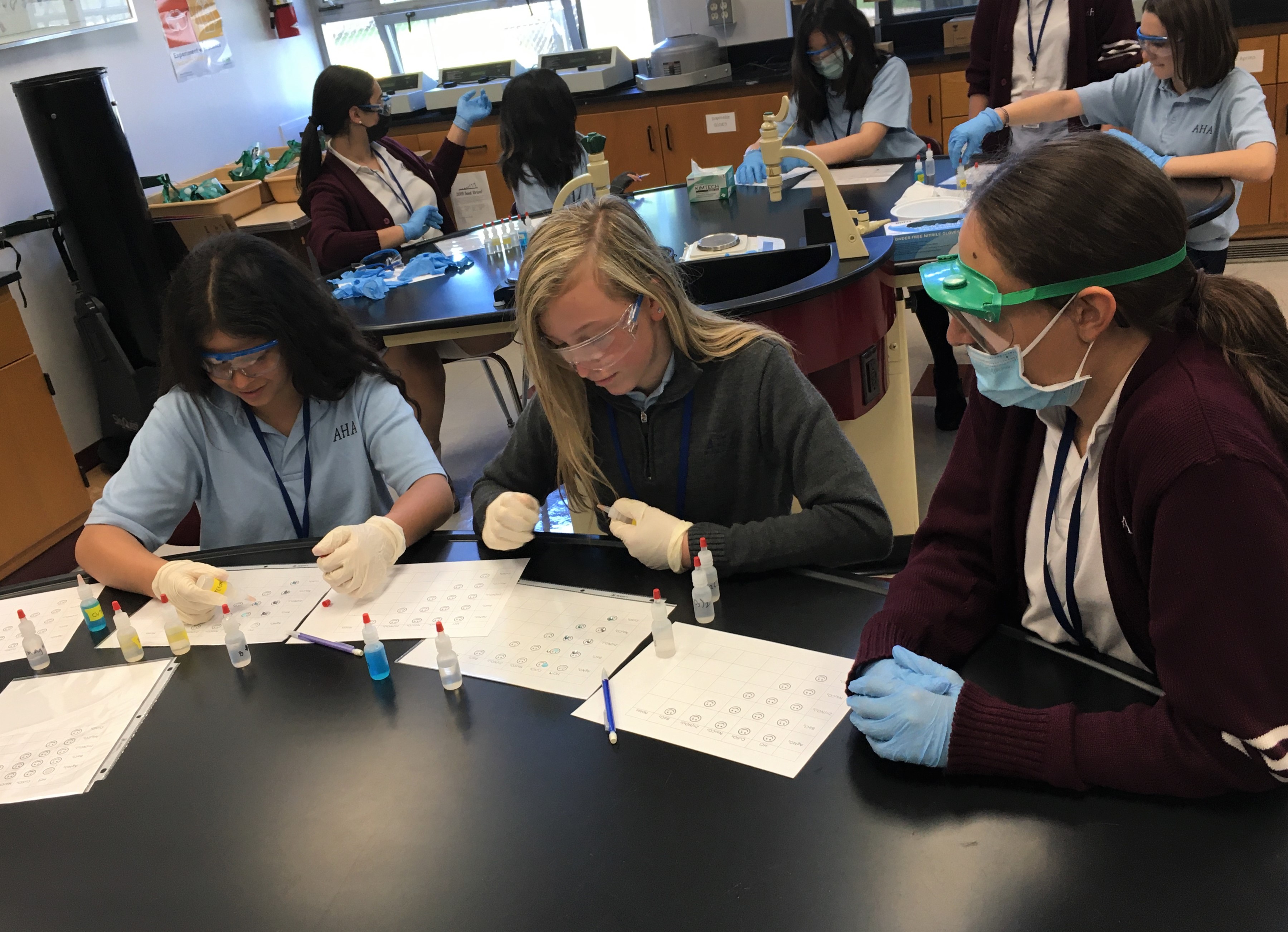 "The AP class was eager to share knowledge with the seventh graders and get to know them better. We also thought it was a good idea to have them come to the chem lab and see where they will be taking classes sophomore year.
"I'm looking forward to more collaborations next year, opening it up to the middle school and the sophomore class."