Demarest
By: Najla Alexander
In honor of Veterans Day 2022, the Academy of the Holy Angels raised over $2,500 to help bring a trained service dog to a military veteran, according to AHA officials. 
Officials reported this timely event was hosted on November 9 by AHA Upper School's Angels for Veterans organization and the students at AHA Middle School.
Students, faculty, and staff (50 in all) received donations for completing laps around the Academy's track, officials say. 
Funds benefit American Humane's Pups4Patriots™. "Pups4Patriots™ is important to me because it focuses on an issue that isn't as addressed or recognized by the general public," said Angels for Veterans leader Reilly Guy.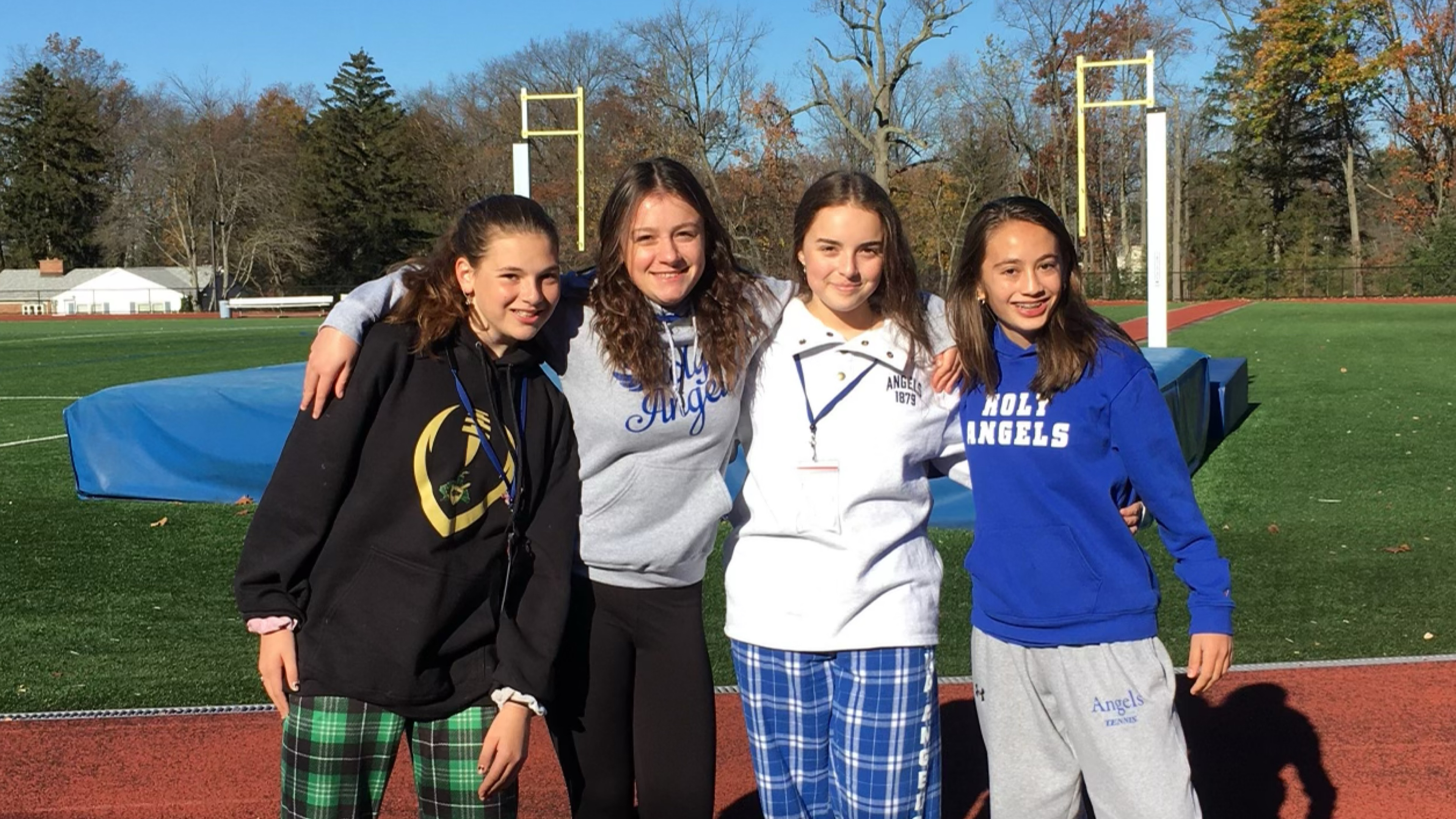 "It is an organization that finds and trains dogs to become service dogs to aid veterans who suffer from post-traumatic stress or traumatic brain injury. Pups4Patriots™ provides these service dogs at no cost at all for the veterans, which is why it is important to support and fund the organization.
"I loved helping with the walkathon because all the proceeds are going to such a great cause, and it was great to raise awareness within our school community. I truly hope we can have an event like this in the future!"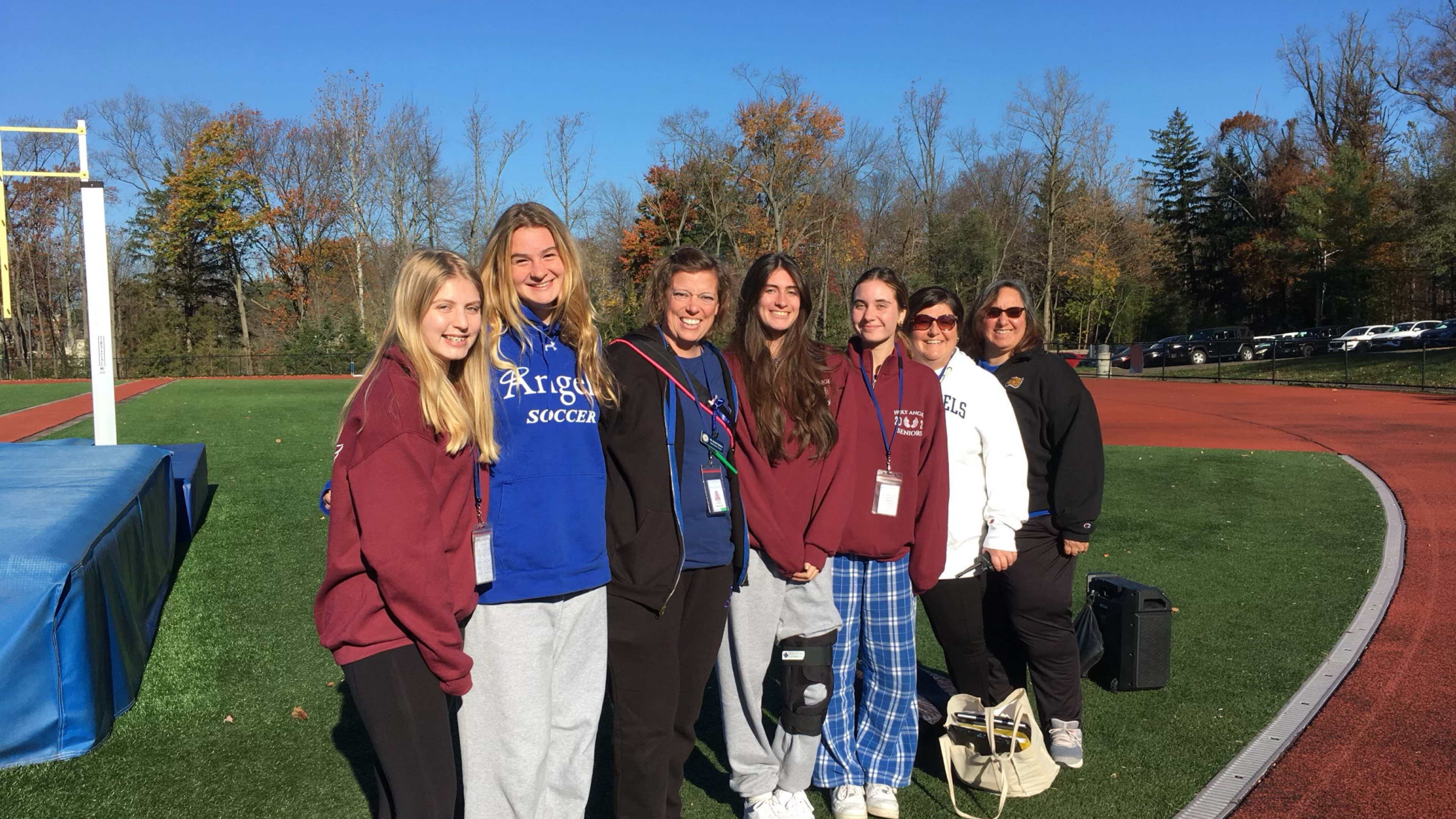 According to officials, Sarah Chalmers, who teaches history at AHA Middle School, learned about the service dog training program and reached out to AHA Registrar/Angels for Veterans Moderator Angela Kunz.
AFV did a bit of research and quickly agreed to participate in the fundraiser.
Chalmers understands that many returning service personnel has difficulties in their daily lives. Issues may include PTS, social isolation, and depression, officials report. 
The specially trained dogs help people decrease stress and anxiety levels, mitigate depression, and provide comfort and companionship.
"I wanted to add a service element into my curriculum and settled on focusing on Veterans Day and Memorial Day as two ways to add a service project into the social studies program," Chalmers shared.
"When I was thinking about what we could do, I remembered hearing about how veterans could now obtain service dogs to help alleviate the symptoms of post-traumatic stress."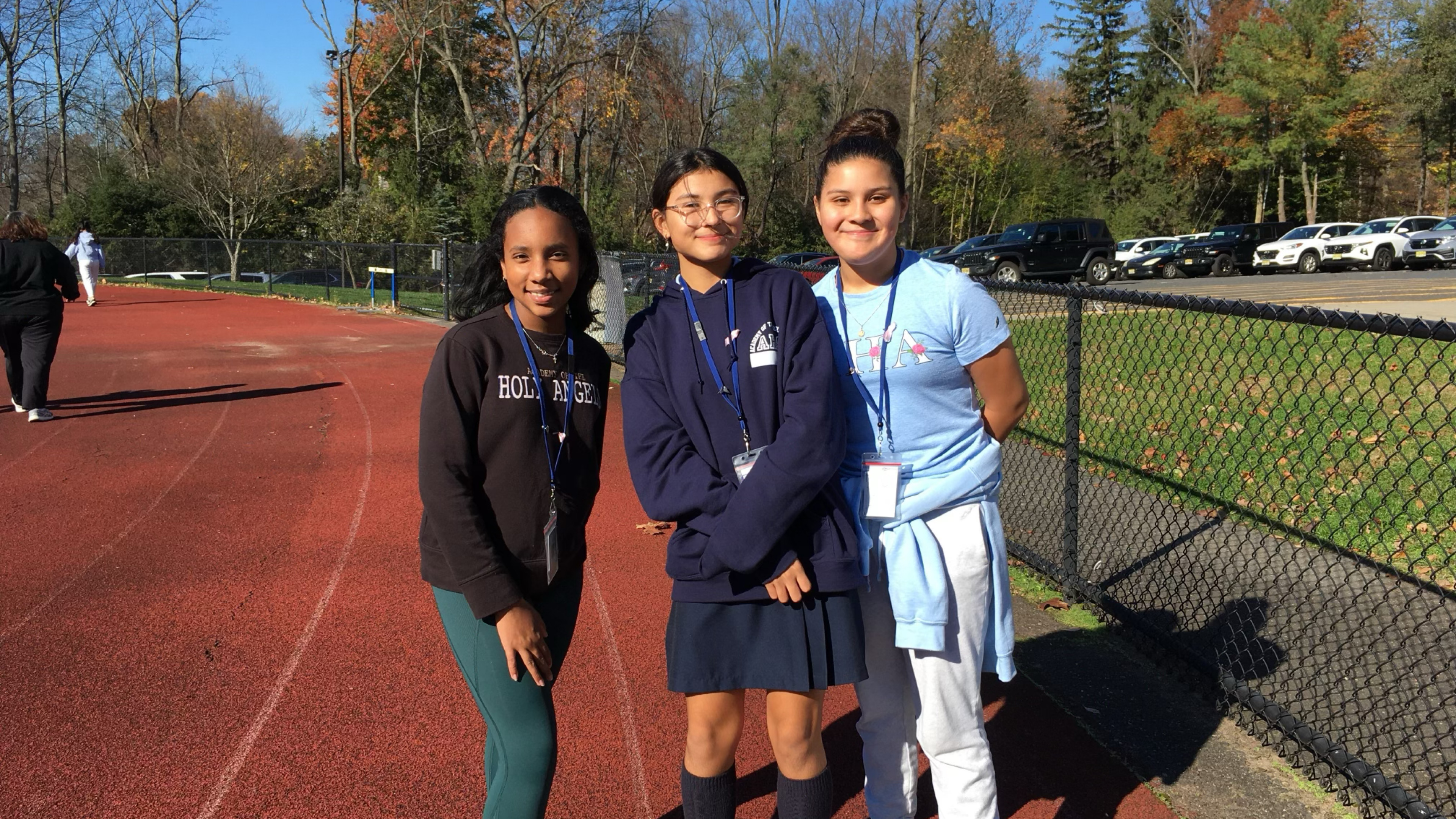 She added, "It takes over $30,000 to train each dog, so I wanted to do something that could raise a significant amount of money tangibly and not something other organizations on campus were already doing. In college, my sorority participated in walkathons and always had a lot of fun doing them. I thought that that type of event could be a great way to spend time together while raising money.
"I have several friends, and family members who have served in the military, and military history is a specific interest of mine. My grandfathers were both World War II veterans, but their generation never spoke about their combat experiences or the ways in which they struggled returning to civilian life. My Grandpa Lertola served in the Pacific War but only ever spoke of the baseball diamond they built overseas. Being a social studies teacher with a bookcase full of WWII books, I know that he must have experienced things that I can't even begin to imagine.
"One of my absolute best friends is a veteran of multiple combat tours. Knowing how he and other friends who served in Iraq and Afghanistan have struggled since coming home has really shown me the need for the Pups4Patriots™ program and others like it. Veterans day impacts you differently when you have read someone's service records and see how their service is still with them after they've retired."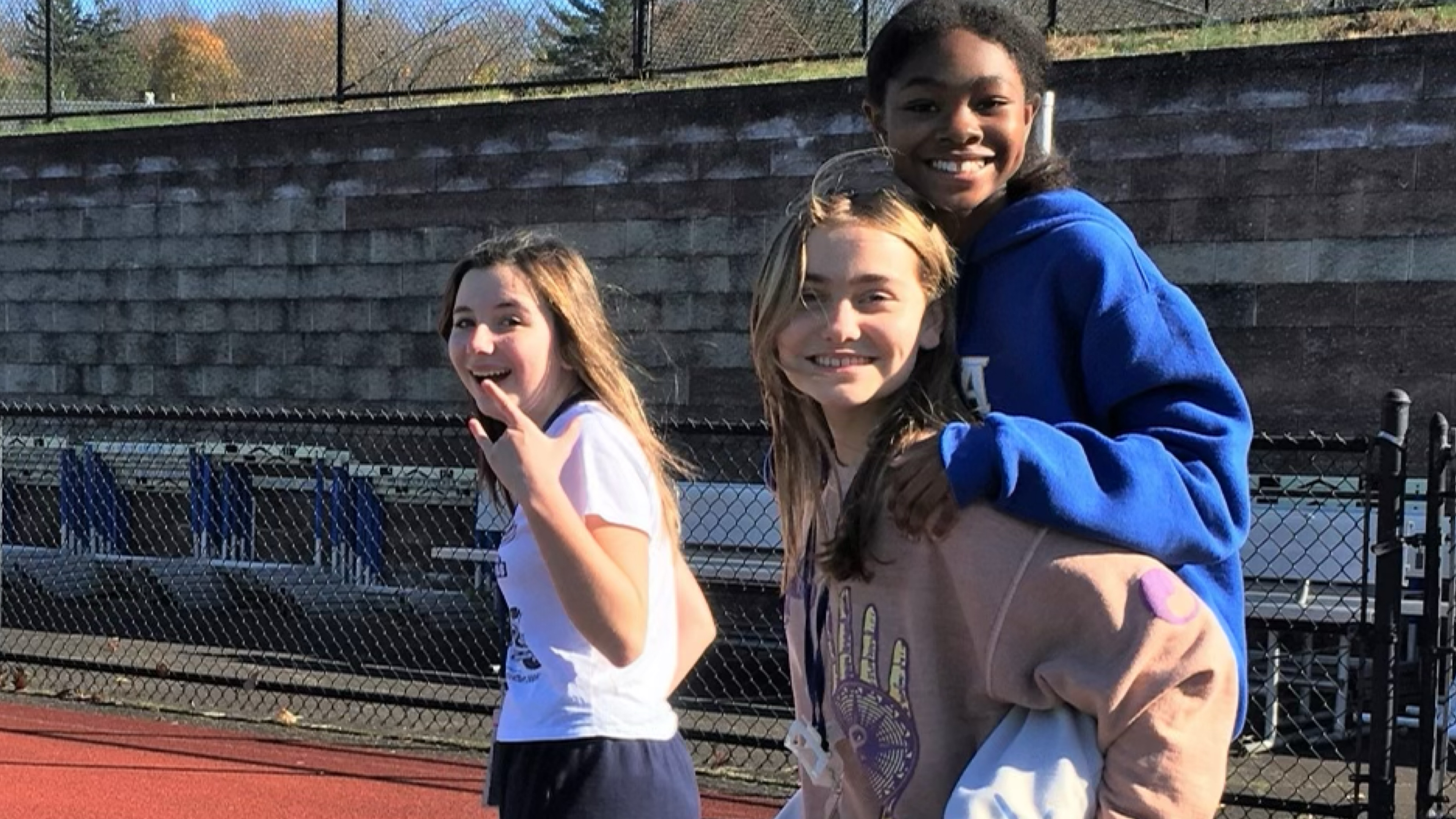 Officials say Kunz and Chalmers encouraged everyone at AHA to participate in this upper school/middle school collaboration and started the day walking the track with the students.
AHA Middle School Dean Traci Koval, upper school teachers Megan Delasandro and Stephanie Dowling, Interim Dean of Students Jessica Hogan, and middle school teachers Mary Driscoll and Maria Zaorski also walked multiple laps for the cause.