By: O.L./Sway Buckley
Change is never easy if we're honest. 
One of the biggest obstacles marriedpreneurs face when seeking our help with streamlining their business operations to scale is the internal war of change. 
Often when we desire to grow and experience new territory in business (and life, too), we are confronted with limiting beliefs. The thing about belief is if you believe a lie, then you act on that lie. 
For example, if you believe there is no way for you and your spouse to have a standing date on the calendar or that you can't hit your next revenue milestone, then you will act according to your belief, not the truth. 
So, the million-dollar question is, how do we get a new belief system that supports our future growth?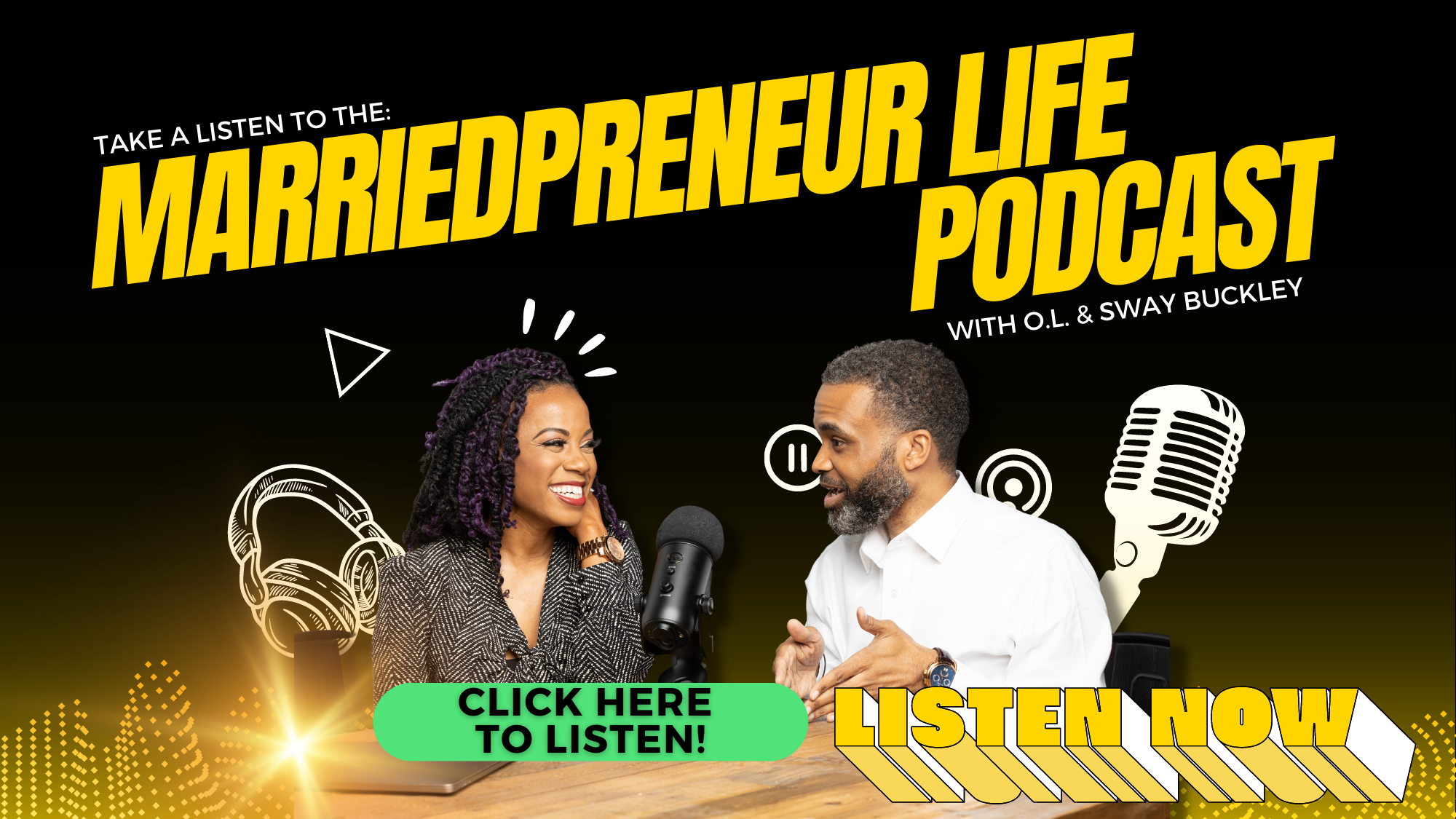 Great question. 
Belief systems are often destroyed and rebuilt on two different kinds of exposure. 
External Exposure: When someone with the same (or fewer) resources accomplishes what we once thought impossible, we cannot help but be re-shaped to the newfound truth of what is actually possible. So that's external exposure. Next, internal exposure is the other kind of exposure that destroys limiting beliefs to rebuild them. 
Internal Exposure: When we can picture ourselves reaching a specific goal even if we haven't seen it down before. Because there's a first time for everything, using our God-given imagination to train our brain and belief system with expectation is the ultimate step. This step also occurs once there is external exposure; you can begin to see yourself winning in the same way. 
When we understand how powerful our beliefs are, we can work to uplevel them to produce the marriage and business experience we desire. That is not to say that it will be without hiccups, but it offers perspective on how to respond to them. 
One of the main methods we use to uplevel our belief along with consistent execution of the right things is our monthly strategic planning meeting. We always get clarity on our marriage goals and execution first, then dive into the business strategies that increase profit generation that supports our marriage goals (and not the other way around). 
If you'd like to see our meeting framework for yourselves, we are sharing the step-by-step process today- join us here!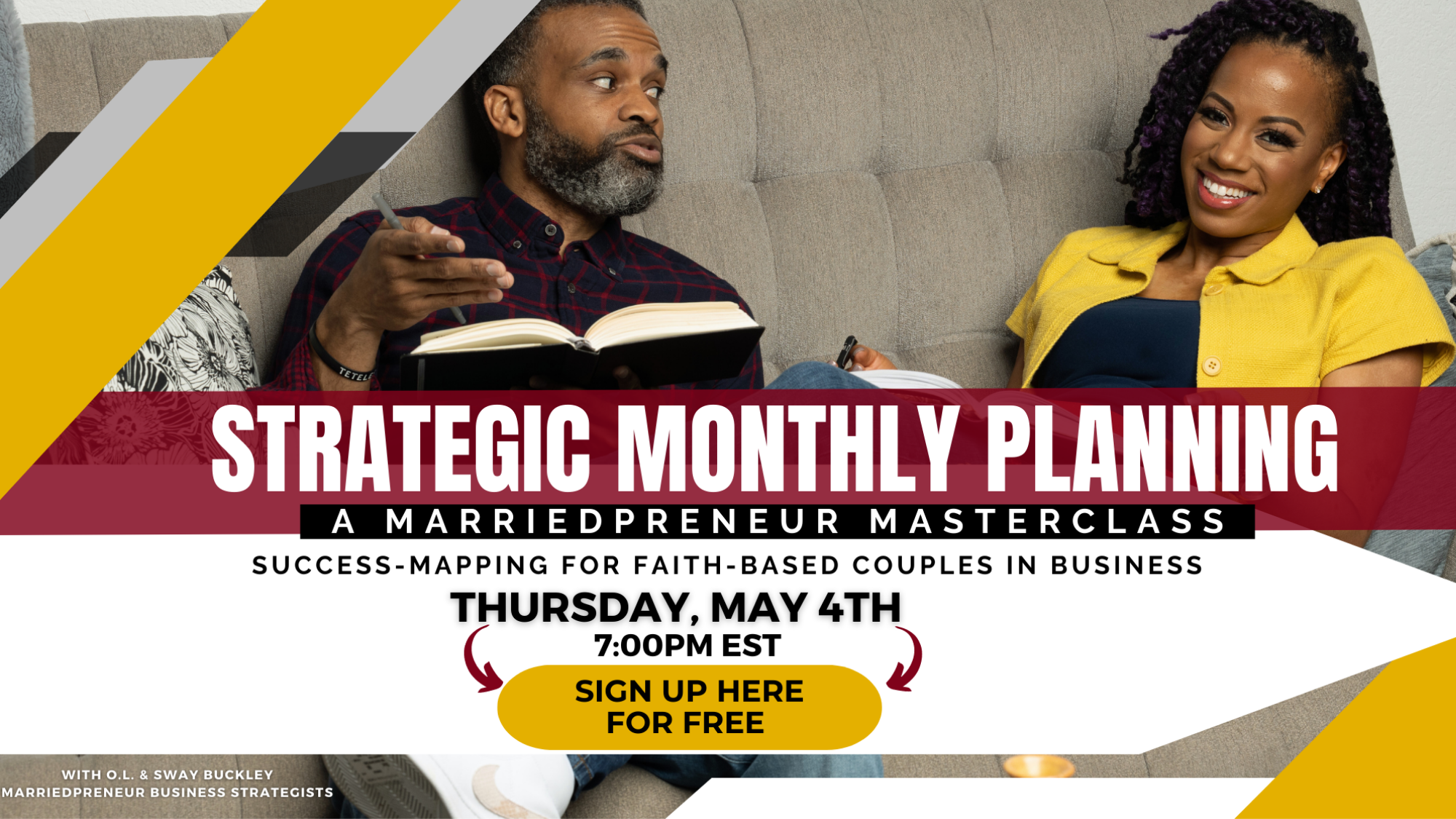 Here's to living purposefully, powerfully, and profitably in sync, 
O.L. & Sway
O.L. is a former banker turned real estate consultant and entrepreneur. Sway is a former CEO of a staffing firm she started on her dorm room floor to pay for college. Together they co-own Marriedpreneur Life Consultancy, equipping married entrepreneur couples with high-level systems to scale without strain. They're the co-hosts of The Marriedprenuer Life Podcast, which was praised as one of Wedding Wire's top relationship podcasts. Learn more at MarriedpreneurLife.com.