Bayonne
By: Jeff Sommes 
NYC Police are continuing to investigate a Cross Bronx Expressway crash that took the life of a Hudson County teacher Tuesday morning. 
Police said the fiery crash happened Tuesday morning on the Cross Bronx Expressway.
NYC Police confirmed that Ms. Shelly Vilsaint, 49, of Bayonne, drove a Range Rover that rear-ended a tractor-trailer carrying mail stopped in the center lane near the University Avenue overpass in The Bronx around 12:35 a.m.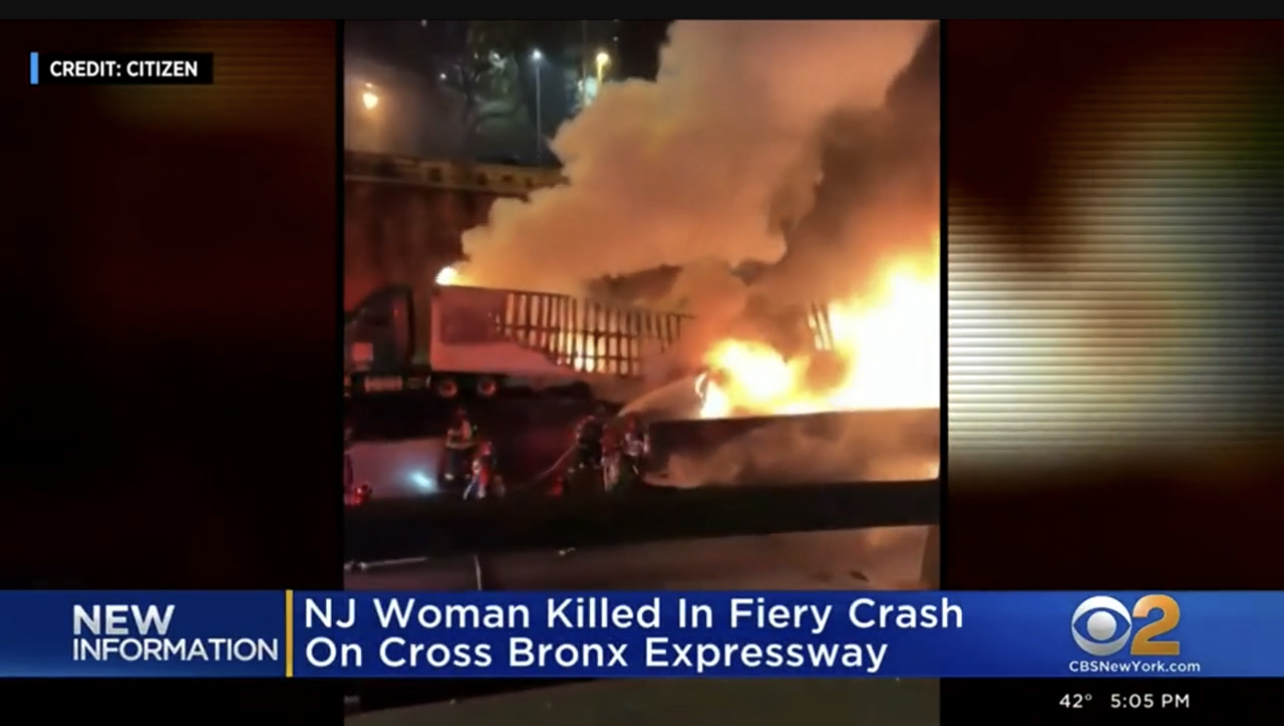 Vilsaint reportedly got out of her car to talk to the truck driver. He suggested they pull over to the shoulder, but she refused.
Vilsaint returned to her car and called 911. They were waiting for police when another tractor-trailer hit her car, pushing it into the first tractor-trailer.
The impact caused her car to overturn and push into the truck in front. All three vehicles then ignited into flames,
NYPD said Vilsaint was pronounced dead at the scene. 
The driver of the front truck, a 43-year-old man, and the 51-year-old man driving the back truck, were not injured.