Newark
By: Yuritza Arroyo/Richard L. Smith
Authorities in Newark request the public's help identifying the suspect, who stole $1,250, several cigarette cartons, and liquor from a liquor store on March 12. 
According to Newark Police, Detectives obtained surveillance video that showed the suspect entering New Silver Key Liquors, located in the 200 block of Broadway, through a rear door at approximately 12:25 a.m.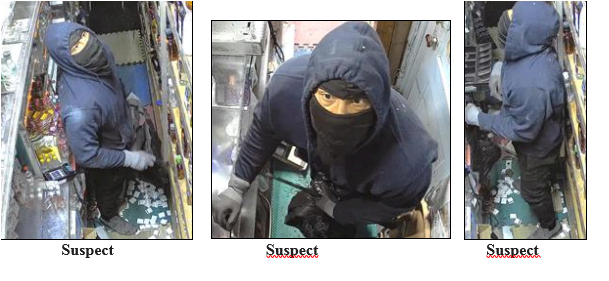 Police say once inside, he used a crowbar to open the cash register and take the money along with ten cartons of cigarettes and a bottle of liquor.
The suspect, a Hispanic male, is approximately 5'6" to 5'8" inches tall and weighs about 140 pounds.
He has a medium brown complexion and wore a navy blue sweatshirt with a hood, a black ski mask, black sweat pants, grey Puma sneakers, and grey construction gloves.