By: O.L./Sway Buckley
Passion is essential for building a business.  
Passion is also overrated. 
How often have you heard, "Find something you're passionate about and follow that?"
I've heard that a ton. So much so that I assumed the only way Sway and I could work together well in business was if we were equally passionate about it.
I was wrong.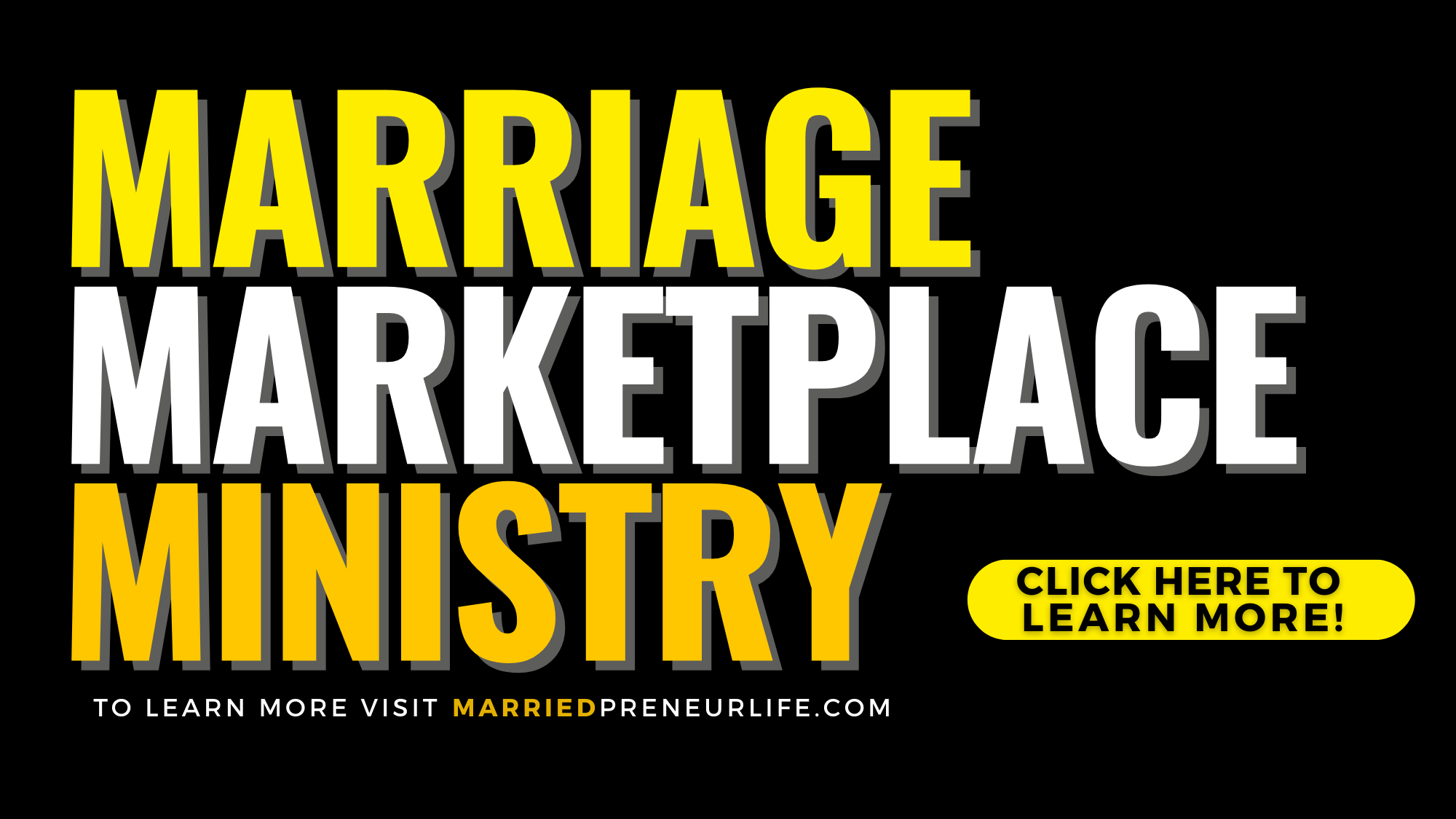 Not only is it possible to work together in business without having equal passion, but it's often an asset.
How so?
Many of us (if we're honest) have addictive personalities regarding our gifts, talents, and crafts. 
Okay, I'll speak for myself. My passion for certain things often makes me irrationally intense.  
It's easy for me to lose track of time and other priorities, though not intentionally.
The upside to that is I learn concepts quickly because of immersion.  
However, I must temper my passion to NOT neglect other critical areas and relationships—namely, my marriage.
I'm convinced the healthiest entrepreneurs are self-aware. They're introspective. As Marriedpreneurs, we need to assess the motives behind our passion consistently. In other words, why are we so intense? Is it possible there's some underlying aspect to our drive? 
I've worked with many men building businesses with their wives.
I've discovered that fear has tainted their passion on more than one occasion.  
Some guys are afraid of experiencing past financial hardship- from childhood to their single days. 
I get that.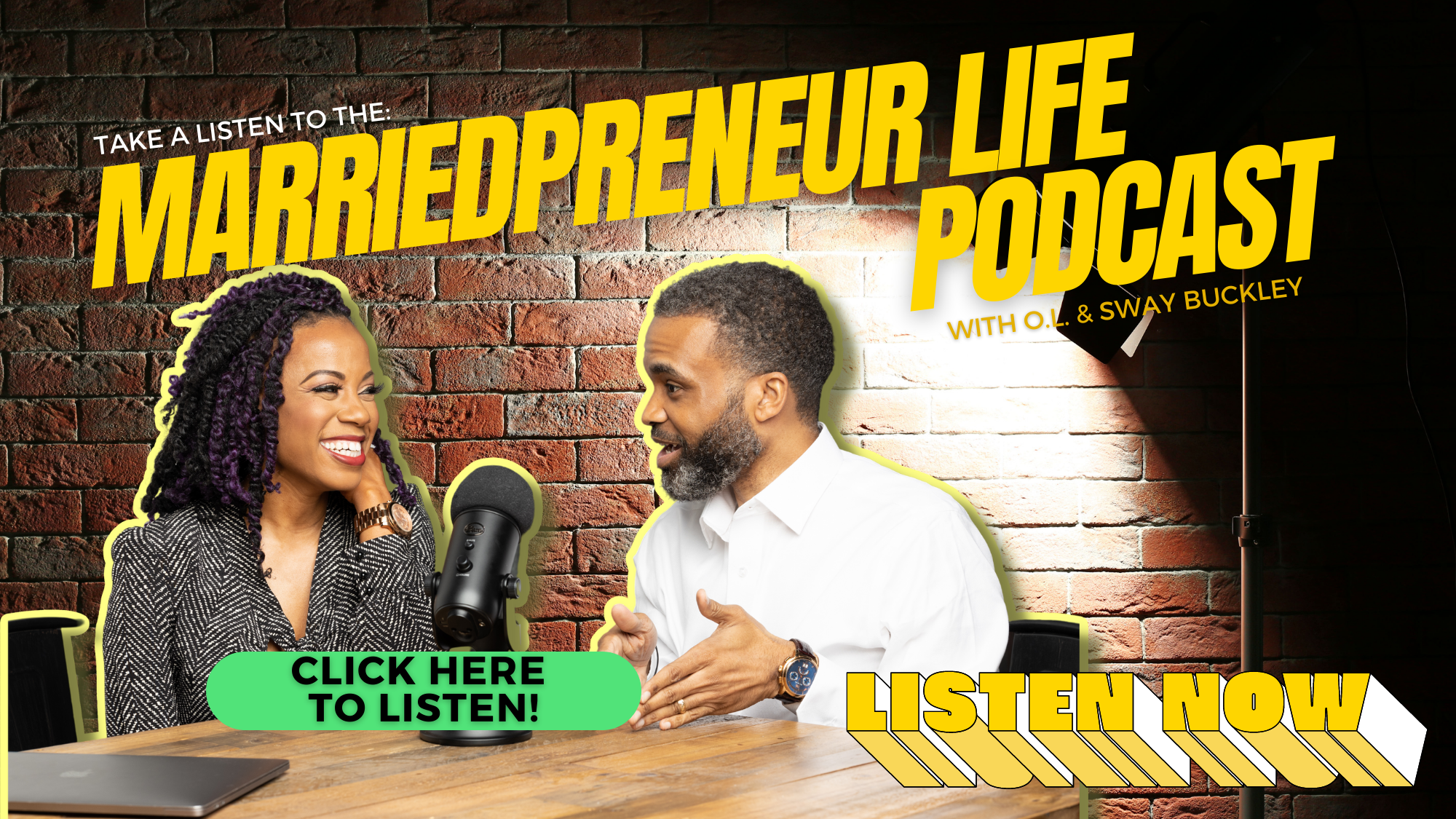 Others are in hot pursuit of an idealized future often defined by outside influences. I get that too. 
As Marriedpreneurs, we can work insane hours and not realize we're dropping the ball in our marriage. Your spouse can help balance your approach to business by tempering your passion. If you're a hyper-passionate intense entrepreneur, seek the insights of your spouse about how hard you're working.
We all have blind spots.  
None of us has a 360 view of ourselves.  
As men, we often justify how intensely we work by claiming, "We're doing this for the family." Don't get me wrong; I'm not challenging that reality. 
It's noble, right, and sound. However, it's often not the only reason (or even the main reason) why we're so passionate-so intense. At least, it's worth meeting and discussing how your passion can get or stay in check as you build the business. 
Ask yourself, am I going hard because of passion or fear?  
May (the 5th month) is just before the halfway mark of 2023. It's an excellent opportunity to assess your passion or fear and make any course corrections to increase profitability. Sway and I use our Strategic Monthly Meeting to do just that. If you're a Marriedpreneur couple seeking this kind of support, I invite you to join our free Strategic Planning Masterclass. Learn more here.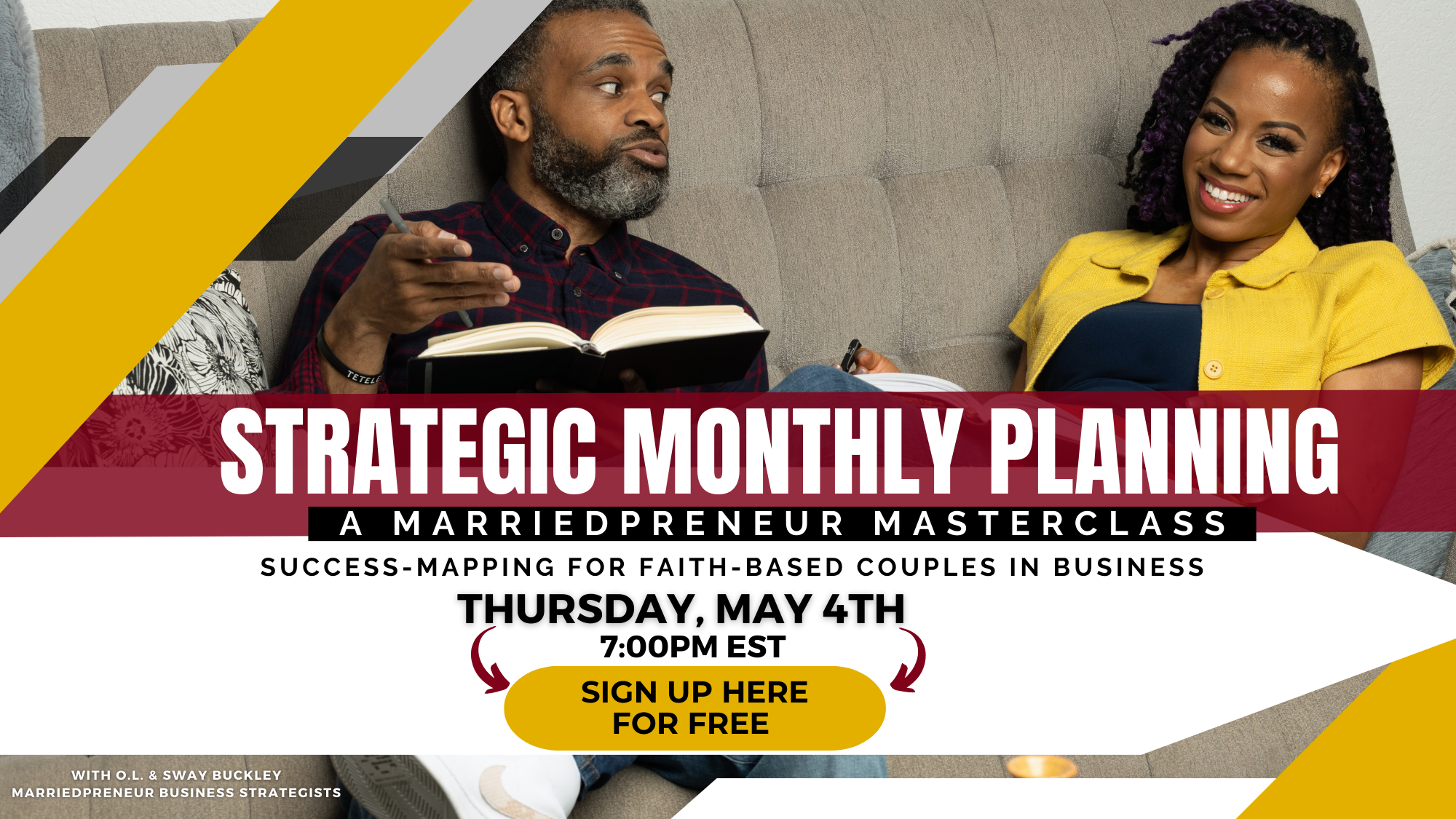 Here's to living purposefully, powerfully, and profitably in sync, 
O.L. & Sway
O.L. is a former banker turned real estate consultant and entrepreneur. Sway is a former CEO of a staffing firm she started on her dorm room floor to pay for college. Together they co-own Marriedpreneur Life Consultancy, equipping married entrepreneur couples with high-level systems to scale without strain. They're the co-hosts of The Marriedprenuer Life Podcast, which was praised as one of Wedding Wire's top relationship podcasts. Learn more at MarriedpreneurLife.com.