Atlantic City
Just in time for the Thanksgiving holiday, officers of the Atlantic City Police Department's Community Relations Unit and Neighborhood Coordination Officers (NCO) paid it forward with 300 Random Acts of Copness.
They distributed 300 turkeys to city residents who attended a turkey giveaway on Thursday, November 18.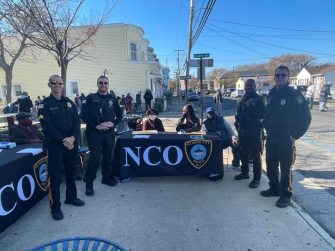 Atlantic City residents lined up as Christmas music played, and Atlantic City Police officers gathered at the Atlantic City Police Athletic League to distribute the turkeys. 
Officers also served up hamburgers, hot dogs, bottled water and hot chocolate.
The Atlantic County Prosecutor's Office recognizes these Atlantic City Police officers for their contributions and Random Acts of Copness to the Atlantic City community!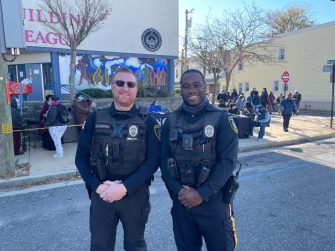 The Atlantic County Prosecutor's Office Random Acts of Copness Project spotlights law enforcement officers from around Atlantic County who are going above and beyond the call of duty to give back to the community.