Newark
Police in Newark are reporting that a warrant has been issued for the arrest of Mr. Leiser Vasquez-Arana, 19, of Newark, in connection with an armed robbery that occurred on Saturday, October 2. 
Police said at approximately 2:30 a.m., a man was approached by a suspect who pointed a gun at him in the 100 block of Van Buren Street and demanded the victim's cash and belongings.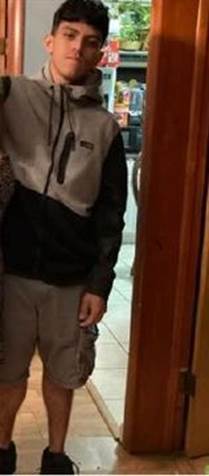 According to police, the suspect fled on foot with the victim's car keys.
Later that morning, police conducted a motor vehicle stop of the vehicle, which had not yet been reported stolen, and towed the vehicle due to the driver, Vasquez-Arana, being unlicensed.
Police say once the vehicle's owner reported the car stolen, police identified Vasquez-Arana, who matched the description of the armed robbery suspect. 
Detectives investigating this incident have obtained a warrant for Vasquez-Arana's arrest.
He is described as 5'7" tall, with black hair. 
Director O'Hara urges anyone with information about the whereabouts of Leiser Vasquez-Arana to call the Division's 24-hour Crime Stopper tip line at 1-877-NWK-TIPS(1-877-695-8477).
All anonymous Crime Stopper tips are kept confidential and could result in a reward.