Newark
By: Jeff Sommes
Authorities in Newark seek the public's help in identifying two male suspects who are wanted in connection with an armed business robbery that occurred on Saturday, January 21.
According to a statement released by Newark Police, just after 4:40 p.m., two Black males entered Metro PCS, located at 494 Springfield Avenue.
At gunpoint, police say they robbed a store clerk of $250.00 before fleeing towards 18th Avenue and Kent Street.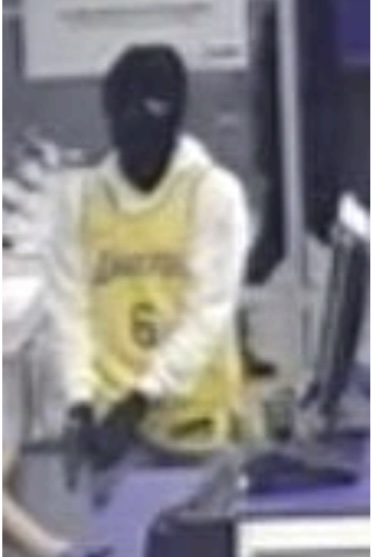 Police said suspect one is described as 17-20 years old with a medium build and approximately 5'7" tall. He wore all black clothing.
According to Newark Police, the other assailant is described as having a thin build, 5'7" tall, wearing a white hooded sweater, Lakers jersey, ripped blue jeans, black boots, gloves, hat, ski mask, and goggles.
Police urge anyone with information about the identity of either of these suspects to call the Police Division's 24-hour Crime Stopper tip line at 1-877-NWK-TIPS (1-877-695-8477).
All anonymous Crime Stopper tips are kept confidential and could result in a reward.