Newark
The Fibromyalgia Care Society of America (FCSA) hosted its 4th annual Caterpillar Run/Walk on Saturday, May 21, at 9 a.m. in Branch Brook Park.  
The 5K run took place on a US Track & Field Certified Course. The event was a fun morning for the entire family, not just for runners; it featured kids' arts, crafts and reading in English and Spanish, a Zumba workout, and raffle giveaways for participants.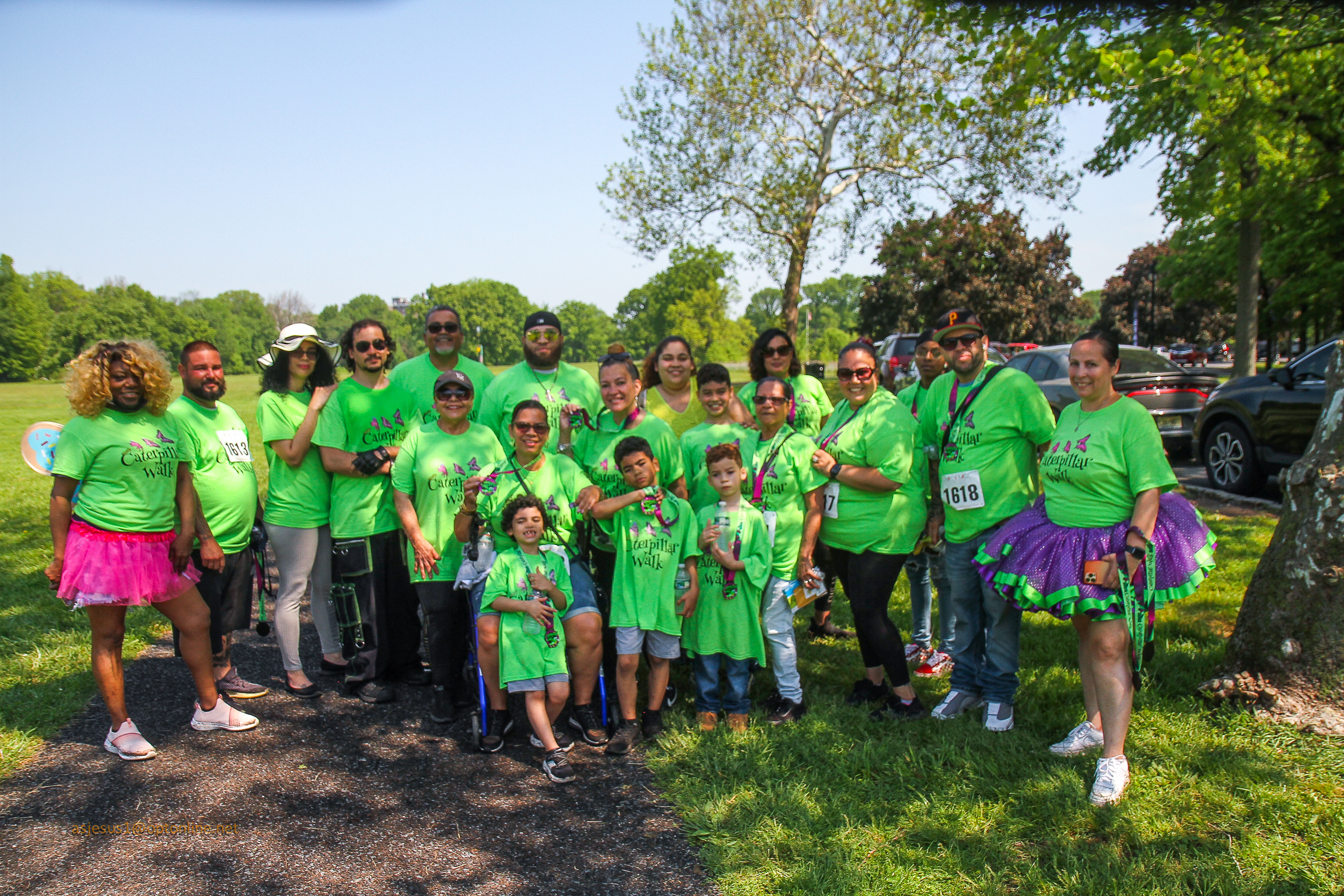 The Caterpillar Run/Walk is a fundraising campaign designed to raise awareness and support for people living with fibromyalgia. 
It takes place in May, which is National Fibromyalgia Awareness Month, to unite communities from across the country and help bring attention to this condition. 
In conjunction with the run in Newark, the FCSA is hosting an online iCaterpillar walk all month to include participants from around the world and local participants who cannot physically attend.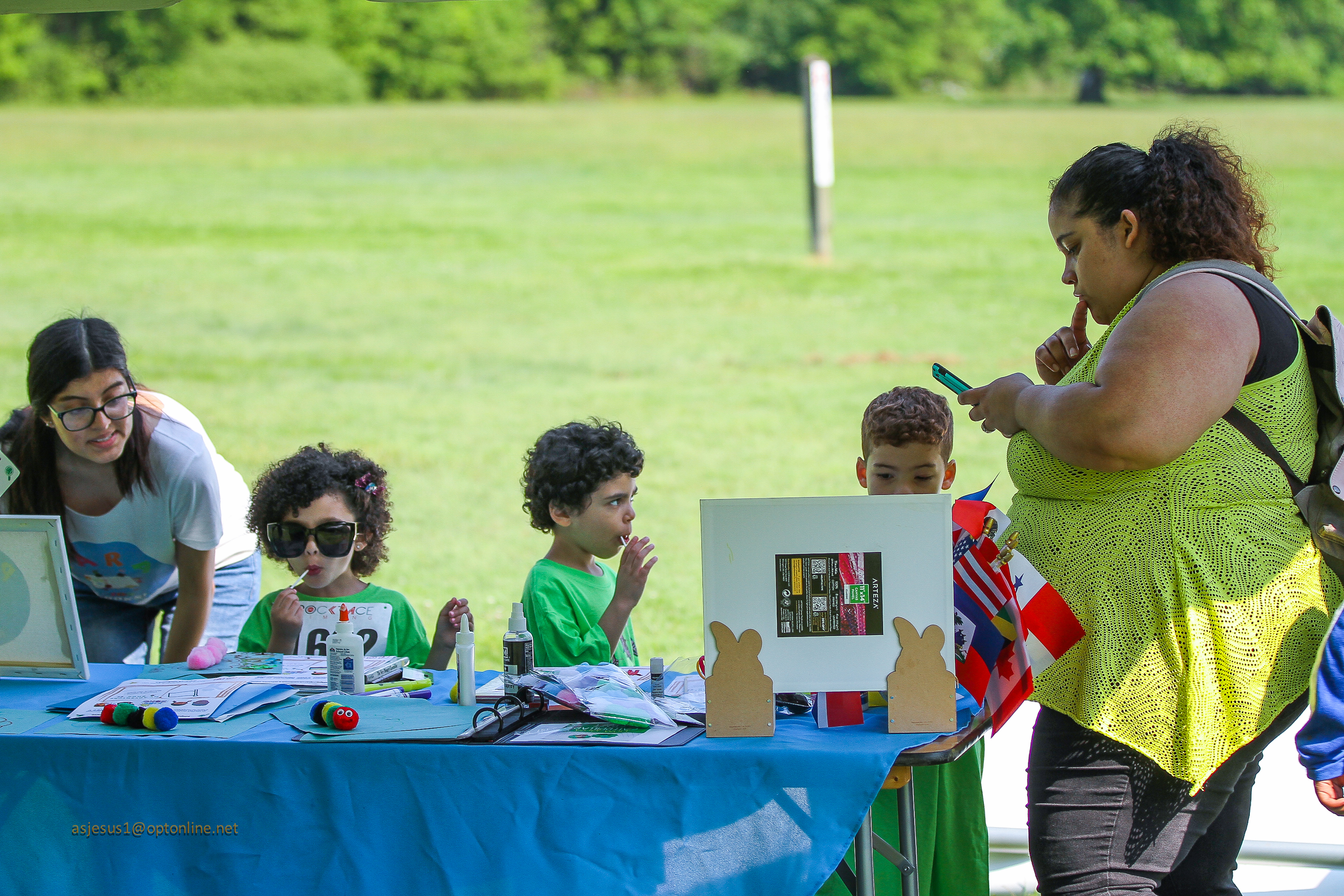 There were also walks held in New York City on May 7 and in San Juan on May 14.  
At the San Juan, Puerto Rico Walk, Representative Estrella Martinez Soto presented Milly Velez, FCSA Founder & Executive Director, with motion 1750.
That motion states, "We, in the House of Representatives of Puerto Rico, as part of the fibromyalgia awareness activities, join the work carried out by the Fibromyalgia Care Society of America, recognizing their contribution, dedication, efficiency, and discipline, in this fight. This civic organization is an example for all Puerto Ricans."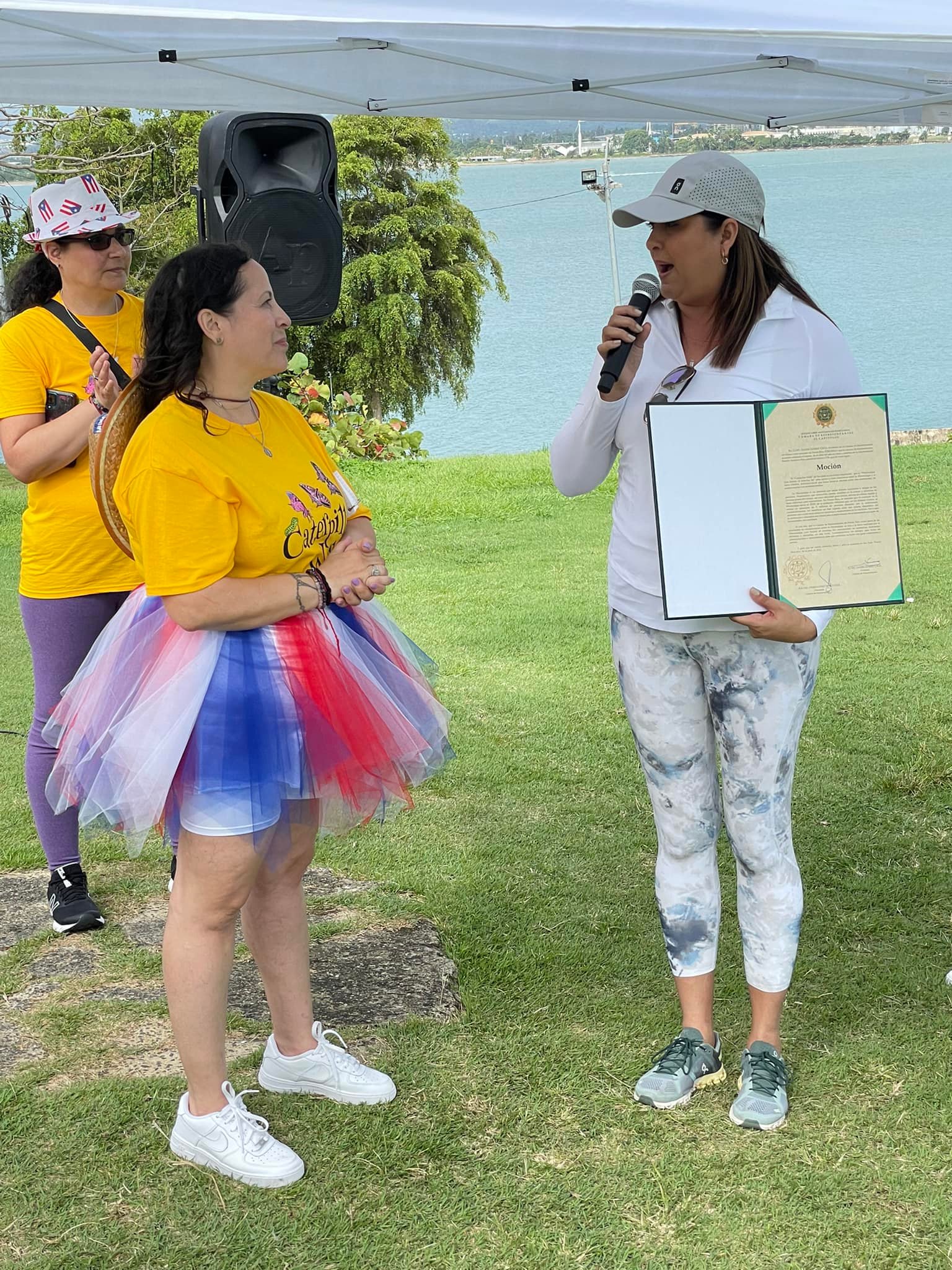 According to the Institute of Statistics in Puerto Rico, 28.8% of the population in Puerto Rico is living with fibromyalgia. 
"Unexplained and chronic pain, fatigue, cognitive impairment, and other symptoms are most commonly associated with fibromyalgia," said Mildred Velez, FCSA's Founder and Executive Director. 
"Fun is not usually associated with this condition. Our hope with this event is to raise much-needed awareness and funds to sustain our virtual coordinated care program. We also seek to reach a broader audience for important conversations regarding how to bring our model to people in Puerto Rico."
These efforts will improve the quality of life for people living with fibromyalgia by increasing the awareness of this chronic pain disorder among the public, media, government, and medical community.