Newark
Police in Newark requests the public's help in locating James Dugan II, 28, of Carlstadt, reported missing on Tuesday, February 1, 2022.
Police say Dugan's family reported to Carlstadt Police that he planned to meet a woman at the Riviera Hotel on the border of Newark's South and Central wards on Thursday, January 27.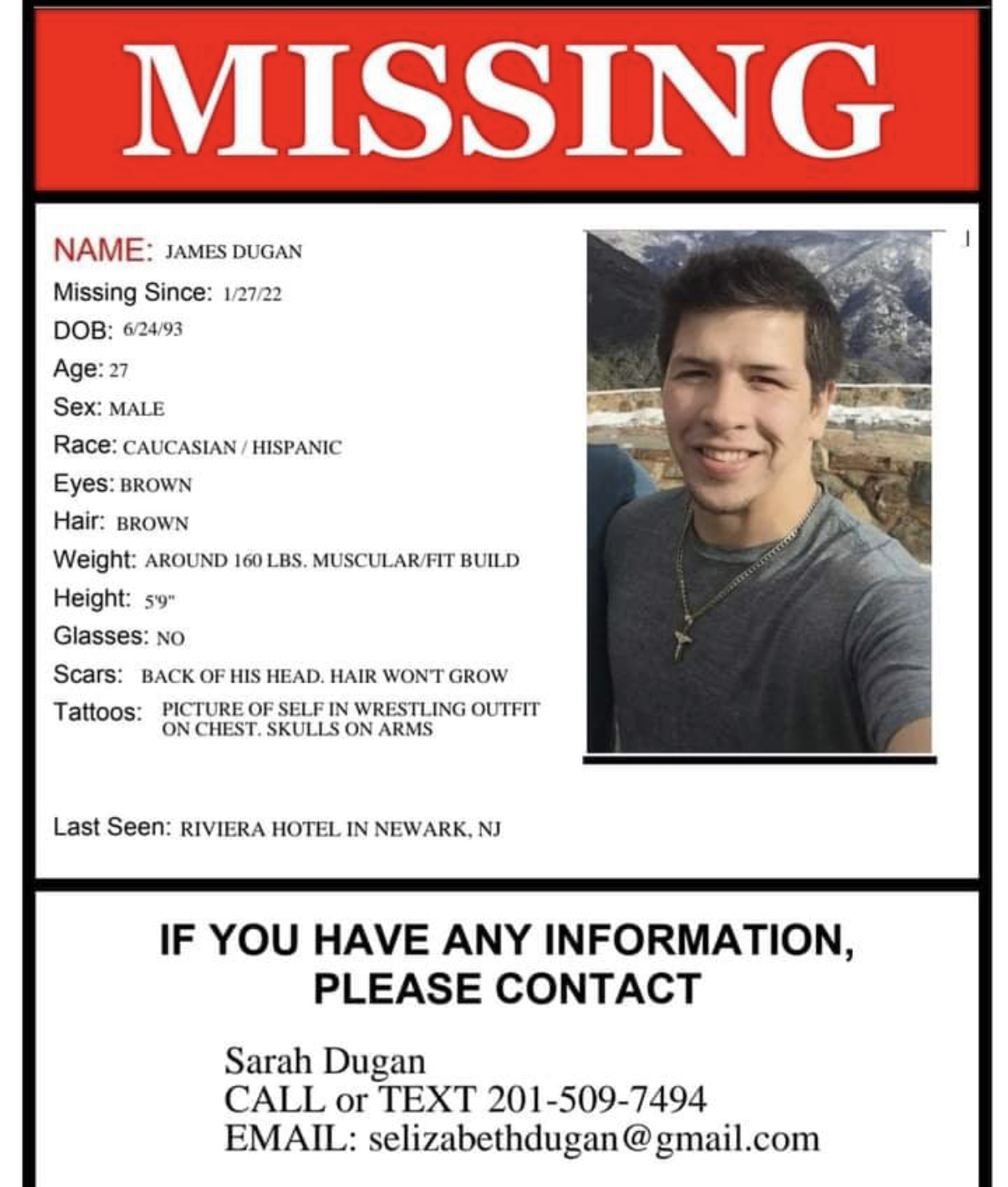 Dugan did not show up for the meeting and his family has not heard from him since then.
Police said he is described as 5'10" tall and 165 pounds.  
Dugan has brown hair, brown eyes, a scar on his face and head, and tattoos on his back and arms.
He is diagnosed with Attention Deficit Disorder and is 90 percent deaf.
Director O'Hara urges anyone with information on the whereabouts of James Dugan II to call the Division's 24-hour Crime Stopper tip line at1-877-NWK-TIPS (1-877-695-8477).  All anonymous Crime Stopper tips are kept confidential and could result in a reward.