New Jersey
NJ Transit and Amtrak Northeast Corridor suspended service on Thursday morning because of overhead power line problems. 
At approximately 2:20 a.m., Amtrak officials Tweeted that train #66 was currently stopped at Newark Penn Station due to downed wires ahead.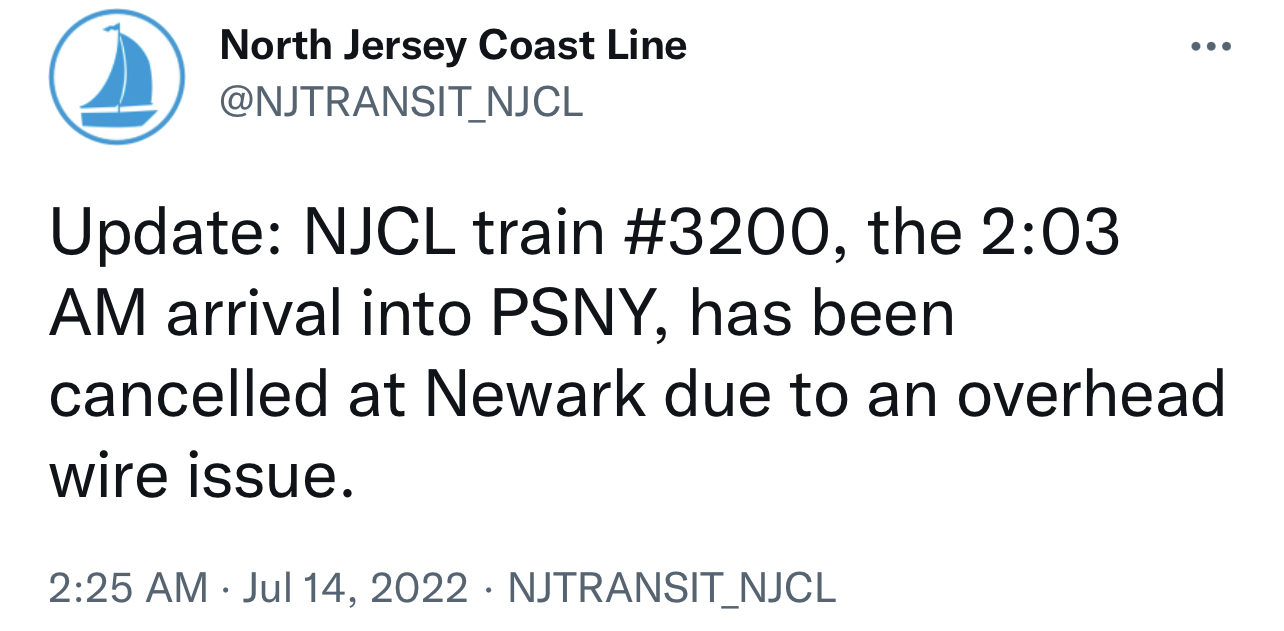 NJ Transit officials said rail tickets and passes will be cross-honored by NJ TRANSIT bus and private carriers.
PATH is cross-honoring at Newark Penn Station, Hoboken Terminal and Penn Station, NY.
Please plan accordingly and expect some delays during the morning commute. 
UPDATE: 6:32 a.m.: RESTORED!