Newark
Police in Newark requests the public's help with identifying a suspect who robbed a liquor store of $1,000 on September 14, 2022.
According to Newark Police, officers responded to a call about a robbery that occurred at approximately 10:36 a.m. at Ironbound Wines & Spirits, located in the 100 block of Adams Street.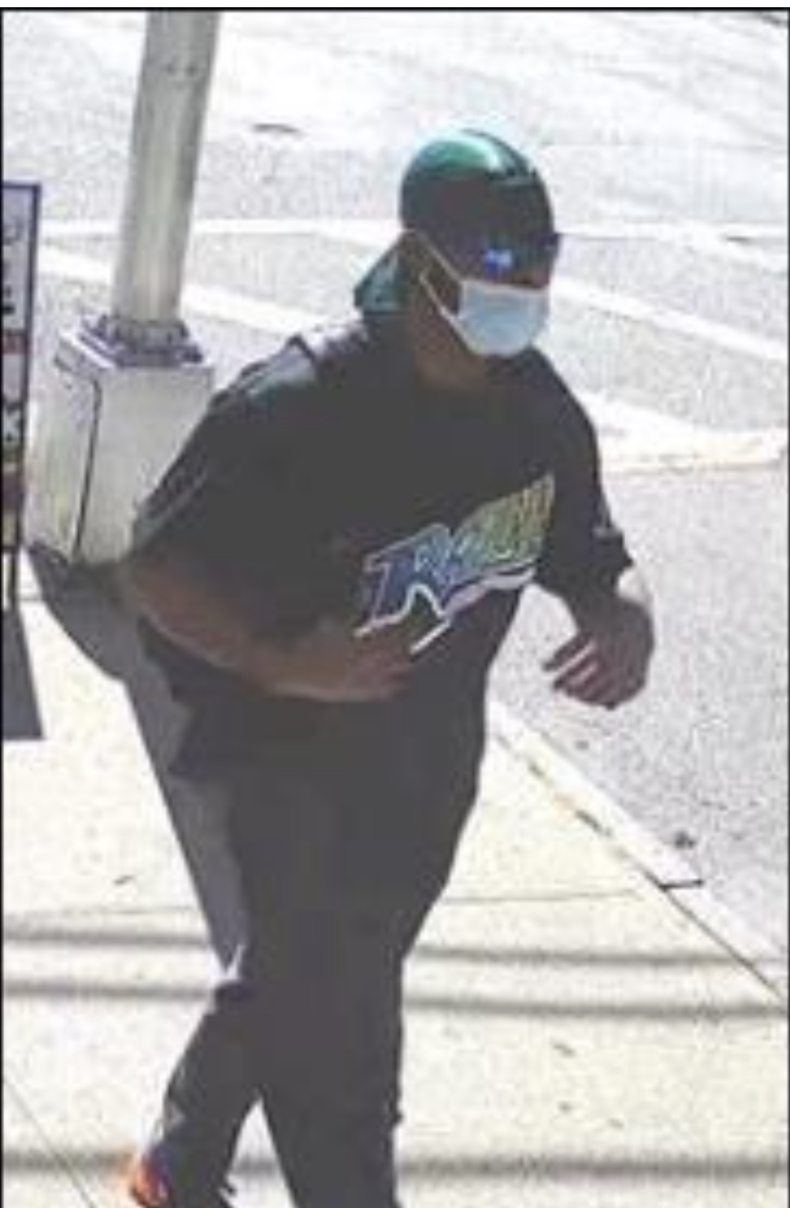 Police said the suspect walked into the store and made a gesture to an employee that he had a weapon underneath his clothing. He then took the money from the cash register and fled west on Lafayette Street near the Union Street intersection.
According to police, the suspect, a Black male, was last seen wearing a green Doo-Rag, black sunglasses, a blue medical face mask, a black and green backpack, and a black T-shirt with a Major League Baseball team logo that said "Rays."
He also wore black pants, and black and orange Nike Air Max sneakers.
  Director urges anyone with information about the suspect to call the Police Division's 24-hour Crime Stopper tip line at 1-877-NWK-TIPS (1-877-695- 8477).
All anonymous Crime Stopper tips are kept confidential and could result in a reward.