West Milford

By: Richard L. Smith 
NJ State firefighters contained a stubborn fire that spread through over 900 acres of forest in West Milford over the past few days. 
According to The NJ Forest Fire Service, at 10 a.m. Saturday, April 15, officials confirmed that crews achieved 100 percent containment of a 972-acre wildfire in West Milford Township on Newark Watershed property.
Forest Fire Service officials said the ferocious forest fire threatened ten structures, and five were evacuated.
Local volunteer fire companies provided Building protection for which Forest Fire Service officials thanked them.
Official said  Echo Lake Road will remain closed between Rt. 23 and Macopin Rd. The road has numerous fire-weakened dead trees creating a hazard along the roadway.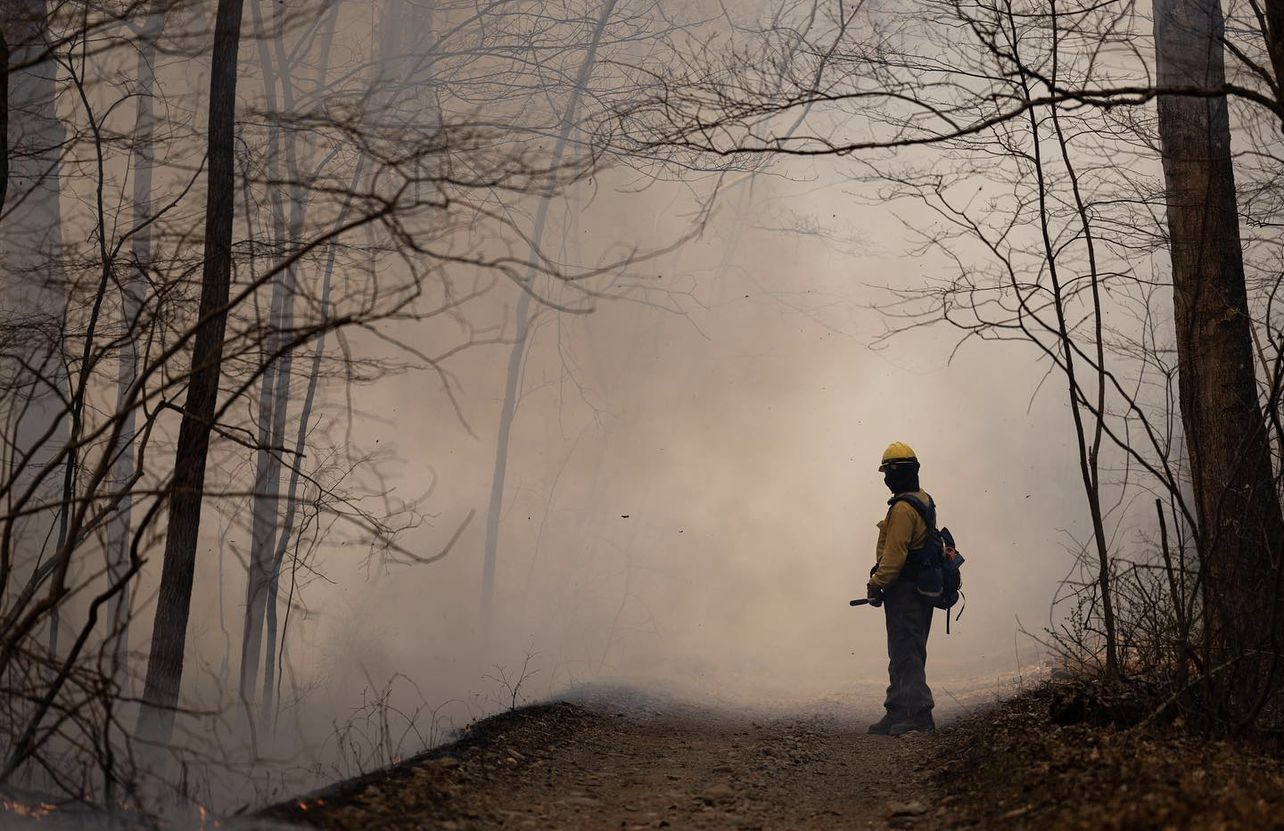 Forest Fire Service staff will remain on the scene to continue improving containment lines and monitor the area to ensure public safety.
A smoke condition will likely be present north and east of the fire, including in low-lying regions until wetting rainfall is received.
According to The City of Newark Website, The Newark Watershed is a 35,000-acre natural resource purchased by the City in 1900.
It is located in portions of six (6) separate municipalities in Morris, Passaic and Sussex Counties. Parts of the Watershed's physical makeup are large reservoirs and streams. 
More specifically, the Watershed has four (4) reservoirs open to recreational boating and fishing. The average reservoir is 396 acres and the average depth is 43 feet.   
The fire's cause remains under investigation. No injuries were reported.
IMAGE/INFORMATION: NJ Forest Fire Service