New Jersey
By: O.L./Sway Buckley
Yesterday we reviewed the first 5 of the ten ways To Be More Productive (and Profitable) As Marriedpreneurs. If you missed it, you can read about it here.
For today, we will review the next five tips. You'll find them below:
6) Know Your Numbers: Being clear on what works and doesn't work is a sure indicator of where to invest time, resources, and business support. It doesn't have to be a guessing game (and shouldn't) when the right systems are in place.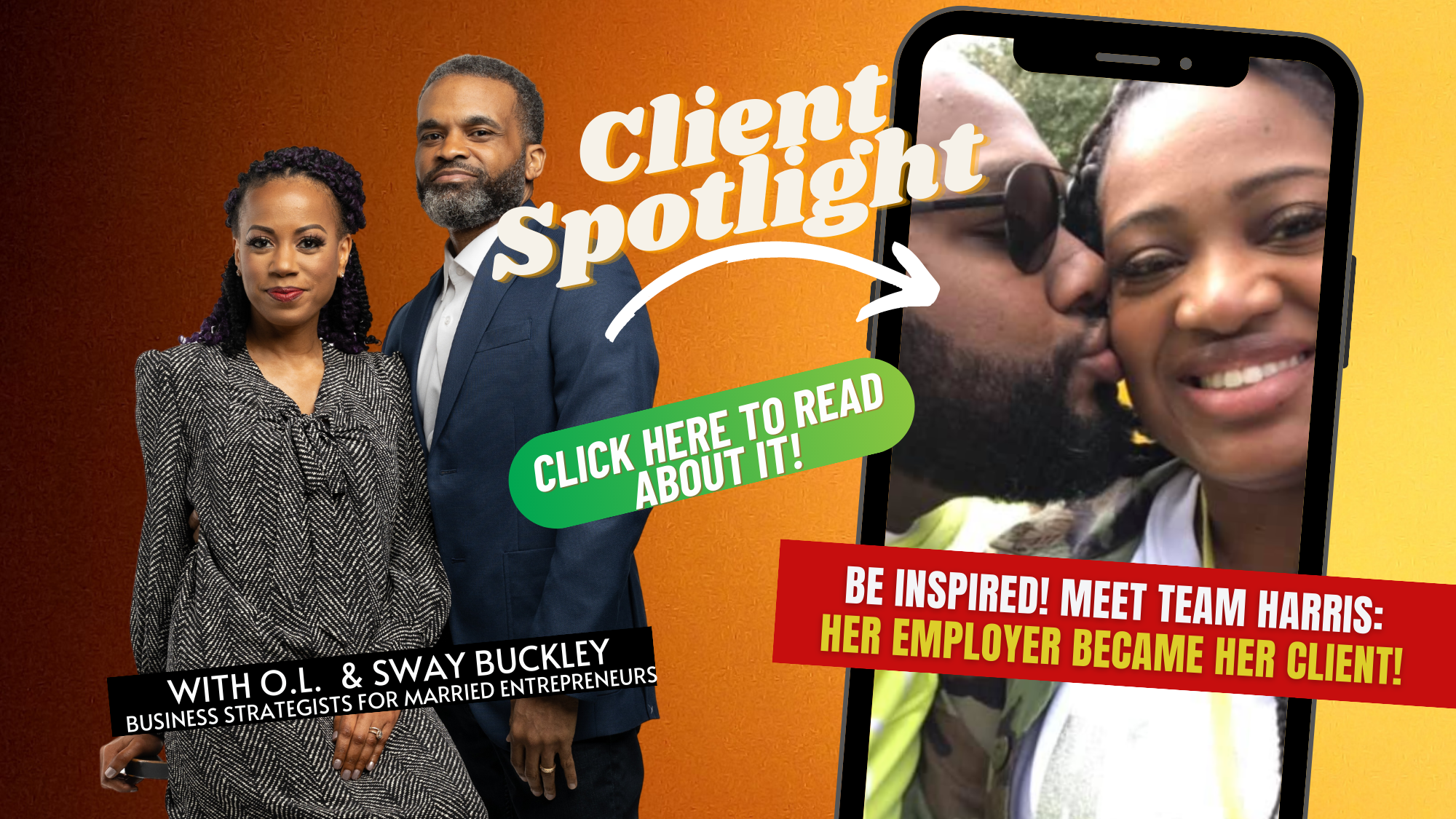 7) Implement Wealth Roles: Even if you're not in the same business, you should have clear roles/departments to lead so you can flow in the area that produces the most wealth for you both. Just because you can do something doesn't mean you 'should,' even if it starts that way. 
8) Smart Delegation: Tactical and strategic are the two primary areas of task delegation. If you're starting to build your team, consider tactical items that save you time and, in turn, make you more money because your time is free to work on what you do best.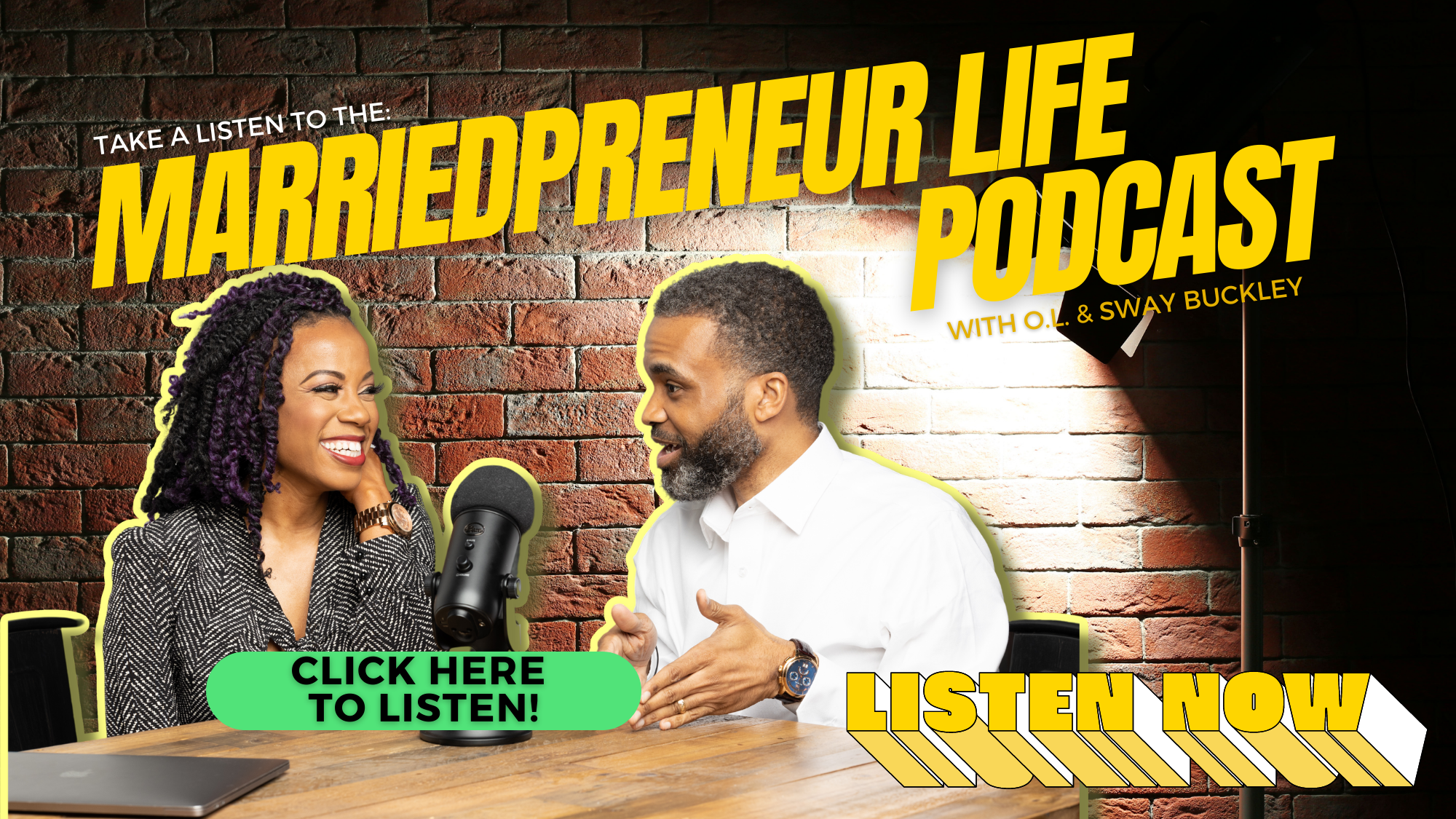 9) Use a Project Management Tool to track and automate essential pieces of your business. Having a hub spot for all team communication, annual initiatives, reminders for important deadlines, and so much more is cri-ti-cal. Start small and grow from there.
10) Marriedpreneur Vision Statement: Create a vision statement that combines the goals for your marriage and business and allows that to serve as a litmus for how you two make decisions, eliminate distractions, and stay in sync.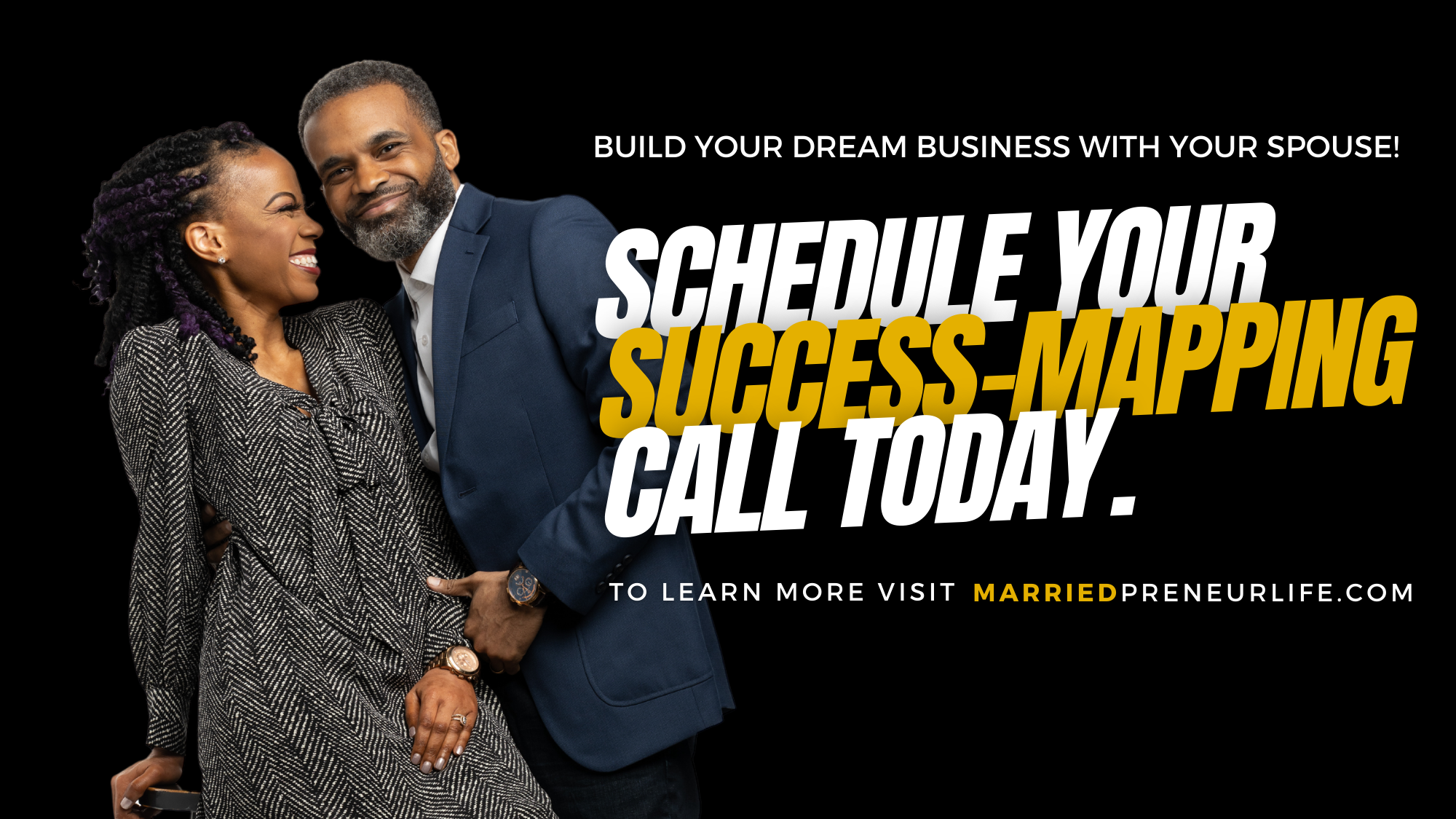 These ten steps have been a real game changer for us. You can complete one each day and build upon the next. But be patient and celebrate your growth together!
If you need support implementing and growing your business together with these tools and a clear strategy, schedule a free marriedpreneur success-mapping call today!
Here's to living purposefully, powerfully, and profitably in sync, 
O.L. & Sway
O.L. is a former banker turned real estate consultant and entrepreneur. Sway is a former CEO of a staffing firm she started on her dorm room floor to pay for college. Together they co-own Marriedpreneur Life Consultancy, equipping faith-based married entrepreneur couples with high-level systems to scale (without strain). They're the creators of the Marriedpreneur Operating Systems and the co-hosts of The Marriedprenuer Life Podcast, which was praised as one of Wedding Wire's top relationship podcasts. Learn more at MarriedpreneurLife.com.