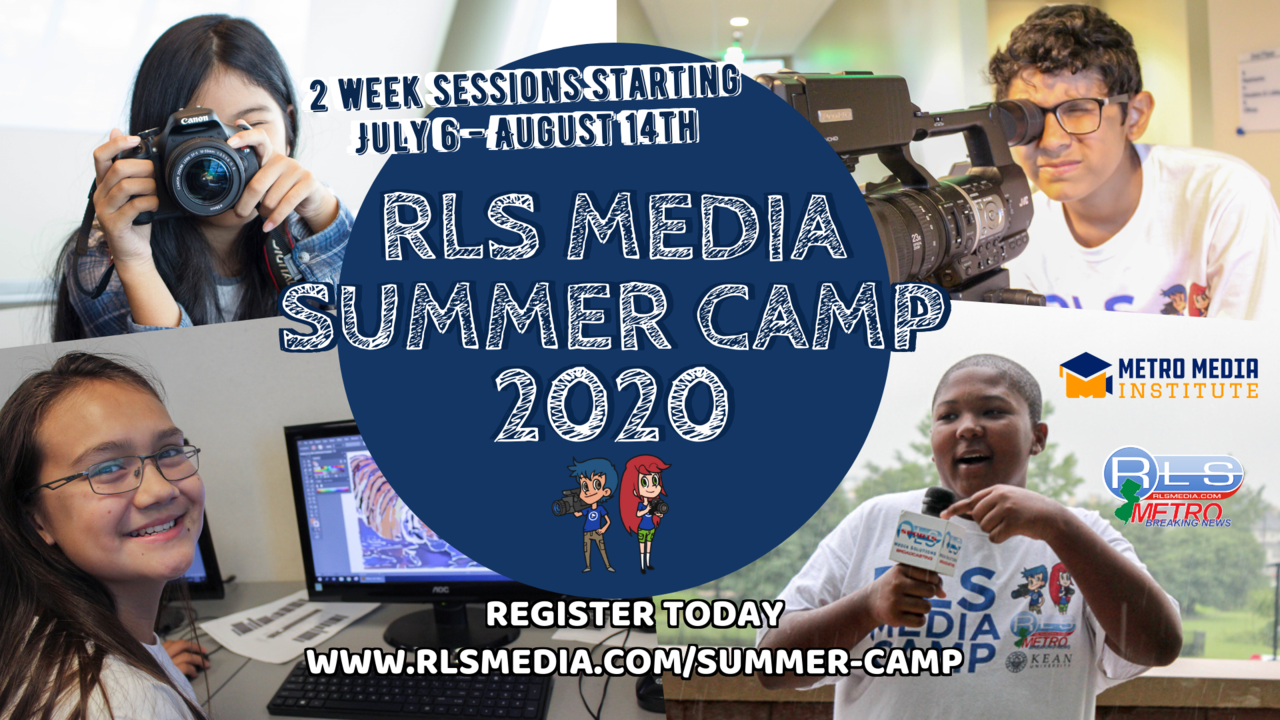 Dear Parents,
As you may already know, at RLS Media Summer Camp, we put the health and safety of our campers first.
Due to the development of COVID-19, our staff wants to assure you that this is still our number one priority and extra precautions will be taken to ensure our campers and staff remain healthy.
Many technology and media camps have moved to online sessions, but our staff has made all proper CDC certified steps to provide a clean and safe summer session for our camp members.
While RLS Metro Media Camp continues to await further guidelines and instructions from the CDC and NJ's Governor Phil Murphy, we wanted to inform you of some of the precautions initiated.
Smaller Groups:
Our staff will only allow a smaller group of campers and will make camp two weeks per session to reduce the possibility of contamination.
Daily Temperature Checks:
Temperatures of every camper and staff member will be taken before entering the building.
Dismissal from Activity
If any staff member or camper experience sickness or feel ill, we urge them to stay home and/or dismiss them for the day.
Hand Sanitizer, tissues, and wipes will be available in all areas and workstations for frequent use.
Hand-washing will occur more often, -for example- between activities or when leaving a station.
All surfaces will be sanitized frequently throughout the day and a deeper cleaning will take place at the end of the day.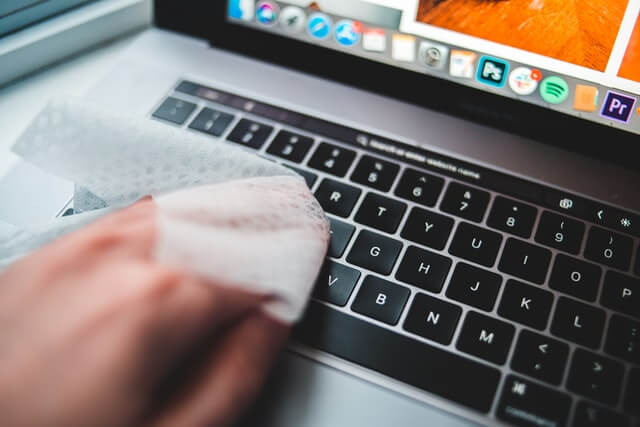 Keyboards, mice, monitors, and chairs will be wiped down between uses, before and after any food is consumed.
All staff members will wear masks throughout the entire day and we urge campers to do the same unless filming or for other necessary means.
Camper's workstations will be six feet apart and if they work together on a project, they will wear the necessary face coverings.
We encourage campers to bring their own personalized water bottles to camp this year to prevent the possibility of mixing bottles and spreading germs.
We will provide fresh purified water to refill their containers. Water bottles will still be available when needed. Kids should also bring their lunch to prevent the possible spread of COVID-19 from delivery of ordered food.
RLS Media Camp staff will continuously monitor the NJ Covid-19 dashboard, which includes complying with all regulations as they are released.
They can be found at: https://www.cdc.gov/coronavirus/2019-ncov/community/schools-childcare/su...
No more than 12 campers per session, (6) per class will be allowed.
Thank you
RLS Media Camp Staff
For questions regarding the above information, please contact us at rlsmediacamp@gmail.com. Thank you for your patience as we work to respond to any questions or concerns you may have.
---
RLS Summer Media Camp is open for Ages 7 to 13.
This year RLS Summer media camp will take place in our new location, 2277B South Avenue, Scotch Plains, NJ 07076.
New dates, all 2-week sessions:
Monday- Friday (classes from 8:30 AM to 3:00 PM, aftercare available)
Session 1:
July 6 – 17 | Learn Photography & Art
Photography - Learn how to operate a DSLR Camera, and edit your own photos using Lightroom & Photoshop. Build your own photography portfolio.
Art - This course covers drawing and painting. Learn how to do a self-portrait while learning basic anatomy of the face. We will cover different shading techniques. Learn how to paint with acrylic on canvas.
Session 2:
July 20 – 31 | Learn Website Development & Film Making
Website Development - Create and design your own website / Blog. We can help create a page that is unique to each camper while learning how to code.
Film Making- This course will cover the fundamentals of making a film, teaching campers how to prepare for a shoot, use video equipment and edit projects on Premiere. Campers will gain experience in all stages of production while completing their own video project.
Session 3:
August 3 – August 14 | Learn Minecraft & Graphic Design
MineCraft - Learn the fundamentals of creating your own levels in a wide-open world. This course encourages imagination and creativity by creating anything from a small hut to a huge, sprawling metropolis. Minecraft enhances creativity, problem-solving, self-direction, collaboration, and other life skills.
Graphic Design - This course will give students a basic understanding of graphic design and programs used in the field, such as Adobe Photoshop, and Illustrator. Students will be able to edit imagery and typography, mask imagery and typography, create gifs, collage imagery and more. The students will develop a series of posters for the final project that will reinforce their understanding of graphic design.
Tuition 2020
To register a camper there is a minimum $100(non-refundable) deposit.
Price per 2 weeks session - $1,150 Extended day until 3pm to 6pm
Tentative Session 1 Schedule
---
| Time | Activity |
| --- | --- |
| 9:00 AM - 10:00 AM | Photography |
| 10:00 AM - 10:30 AM | Break |
| 10:30 AM - 11:30 AM | Photography |
| 11:30 AM - 12:30 PM | Lunch |
| 12:30 PM - 1:30 PM | Art |
| 1:30 PM - 2:00 PM | Break |
| 2:00 PM - 3:00 PM | Art |
Cancellation Policy
Cancellation requests must be made at least 7 days prior to the camp week's start date. Cancellation requests must be made via e-mail attached to account profile.
Cancellations will receive a credit for balance paid, minus the non-refundable deposit. All credits are good for one year .
There are no refunds on camp deposits or payments. If RLS Summer Media camp cancels a camp session due to lack of enrollment or facility conflict, a full credit or refund will be issued.
Tuition Balance due
Session 1- July 1 || Session 2- July 6 || Session 3 - July 13 ||
---
Open House Options: Please schedule ahead (appointment only) Call 973-910-0757 June 16 to June 23 (3:00 PM-7:00 PM)
---
When registration is completed- A welcome packet will be E-mailed. Please complete and return back 2 weeks prior to the start of session.
Space is limited.